Season's greetings from Activity Alliance
Activity Alliance wishes all our supporters a very happy Christmas. Thank you for your dedication and hard work throughout this challenging year.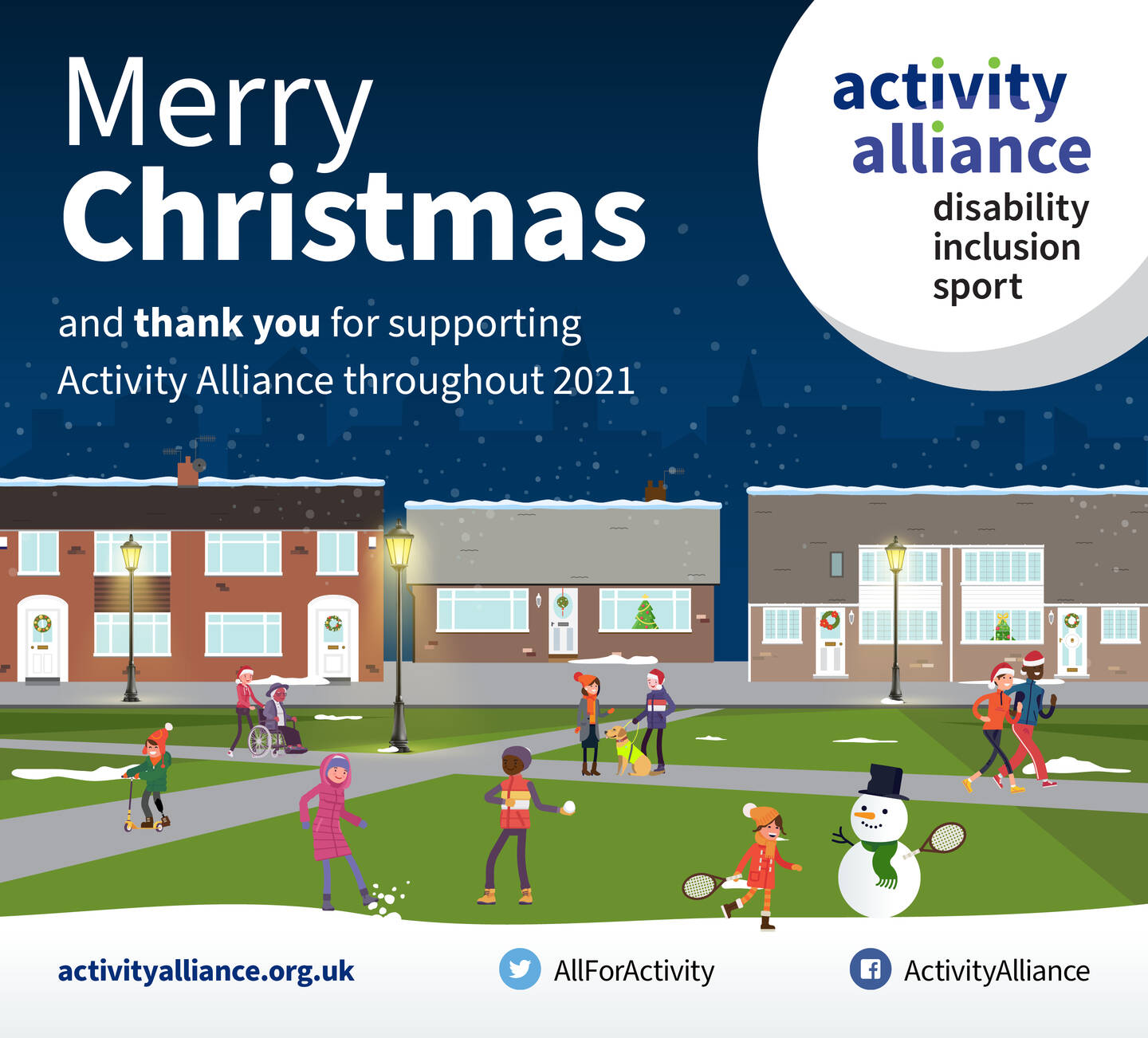 Our office will be closed from midday Friday 24 December 2021 until Tuesday 4 January 2022.
Merry Christmas from everyone at Activity Alliance and best wishes for the New Year.
We look forward to working with you again in 2022.