Registration Opens For The British Blind Sport National Youth Swimming
British Blind Sport is delighted to announce that registration for the National Youth Swimming Gala is now open.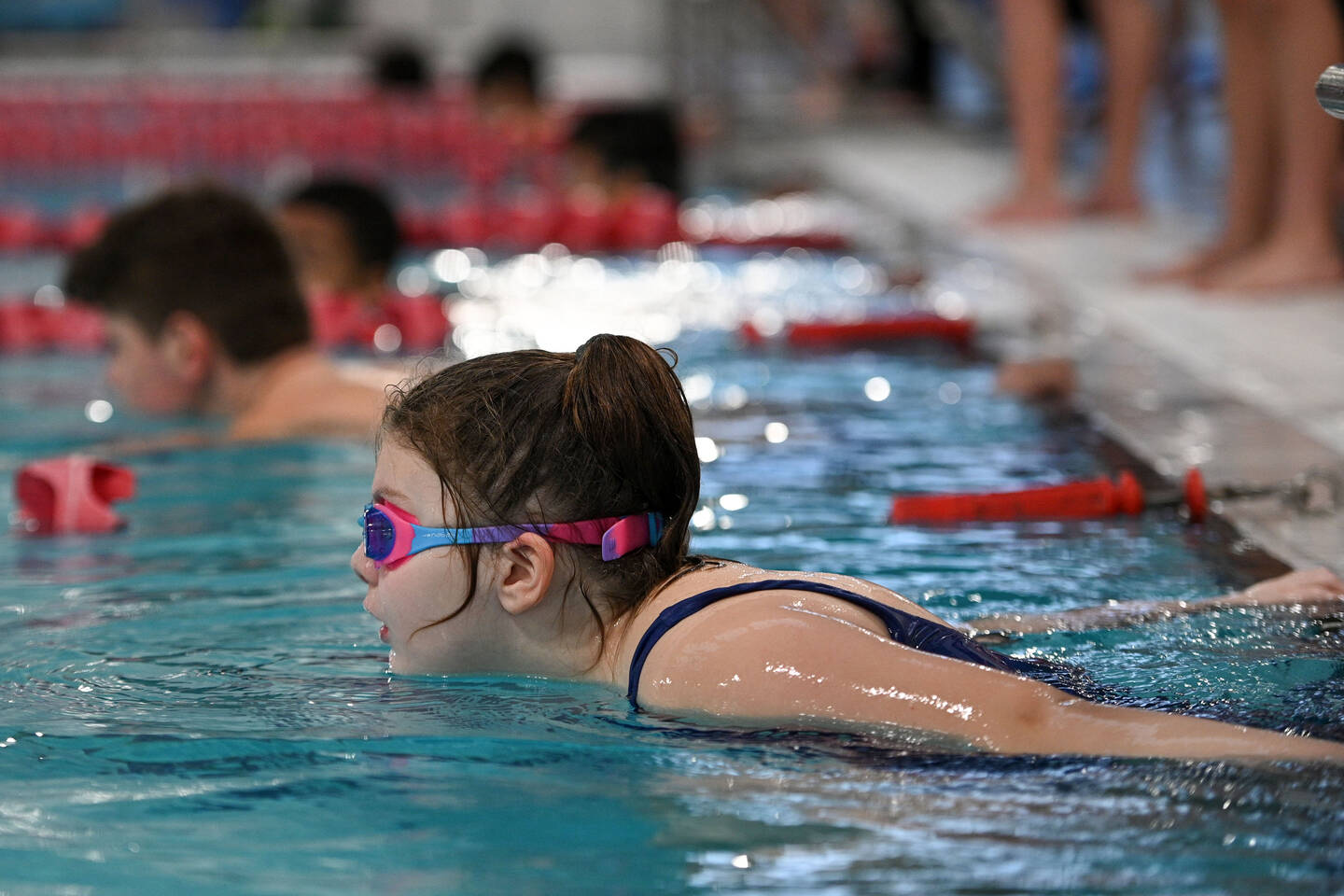 The event will be held on Saturday 5 March 2022 from 1pm to 5pm at Tudor Grange Leisure Centre, Blossomfield Rd, Solihull B91 1NB. The event is free to attend and provides a fantastic opportunity for young people with a visual impairment aged 3 to 17 from all around the UK to take part in fun and competitive activities.
The National Youth Swimming Gala is an annual event organised by British Blind Sport that has been running successfully for over 20 years. In addition to competitive races over 25/50 and 100 meters, the event will include fun races, such as British Blind Sport's famed team relay race. A masterclass will be held by a Swim England diving coach, who will offer advice and guidance to those interested in improving their diving. The competitive gala is for confident swimmers aged 8 to 17. British Blind Sport will also host introductory swimming lessons for children aged 3 to 17 who want to build their confidence in the water. The event will provide an opportunity to increase blind and partially sighted children's involvement in swimming and direct them to clubs, as well as opportunities within the sport.

Philippa Bass, Participation Officer for British Blind Sport, said:
"The National Youth Swimming Gala is an important event for our young members. It enables participants of all abilities to develop their skills, compete against and socialise with others who share similar life experiences and ultimately become better competitors. The event is also a great way for those taking their first steps in becoming active to make new friends and experience swimming in a safe and welcoming environment. We receive such positive feedback from our Swim Gala, and we love seeing the difference that just one event can make in the lives of young people."
Alaina MacGregor, CEO of British Blind Sport said:
"The Swimming Gala is our flagship event and a day where we get to interact with our young service users and see how they are flourishing through physical activity. We're thrilled to be able to return to the pool after last year's virtual event to encourage more young blind and partially sighted children to participate in swimming and return to competitive sport."

To register for the event please visit the British Blind Sport website.
For more information or to sign up a group of swimmers, please contact Philippa Bass, Participation Officer on 07792 710 570 or email sportdevelopment@britishblindsport.org.uk

British Blind Sport is always grateful for the help of volunteers at events. Please get in touch if you can spare some time to help attendees enjoy the day fully.