Relax and recharge at free Healthy Living Day in May
Join the National Disability Sports Organisations - WheelPower, LimbPower, CP Sport and Dwarf Sports Association UK - for a relaxing day of fitness activities and wellbeing sessions at Stoke Mandeville Stadium on Saturday 21 May 2022.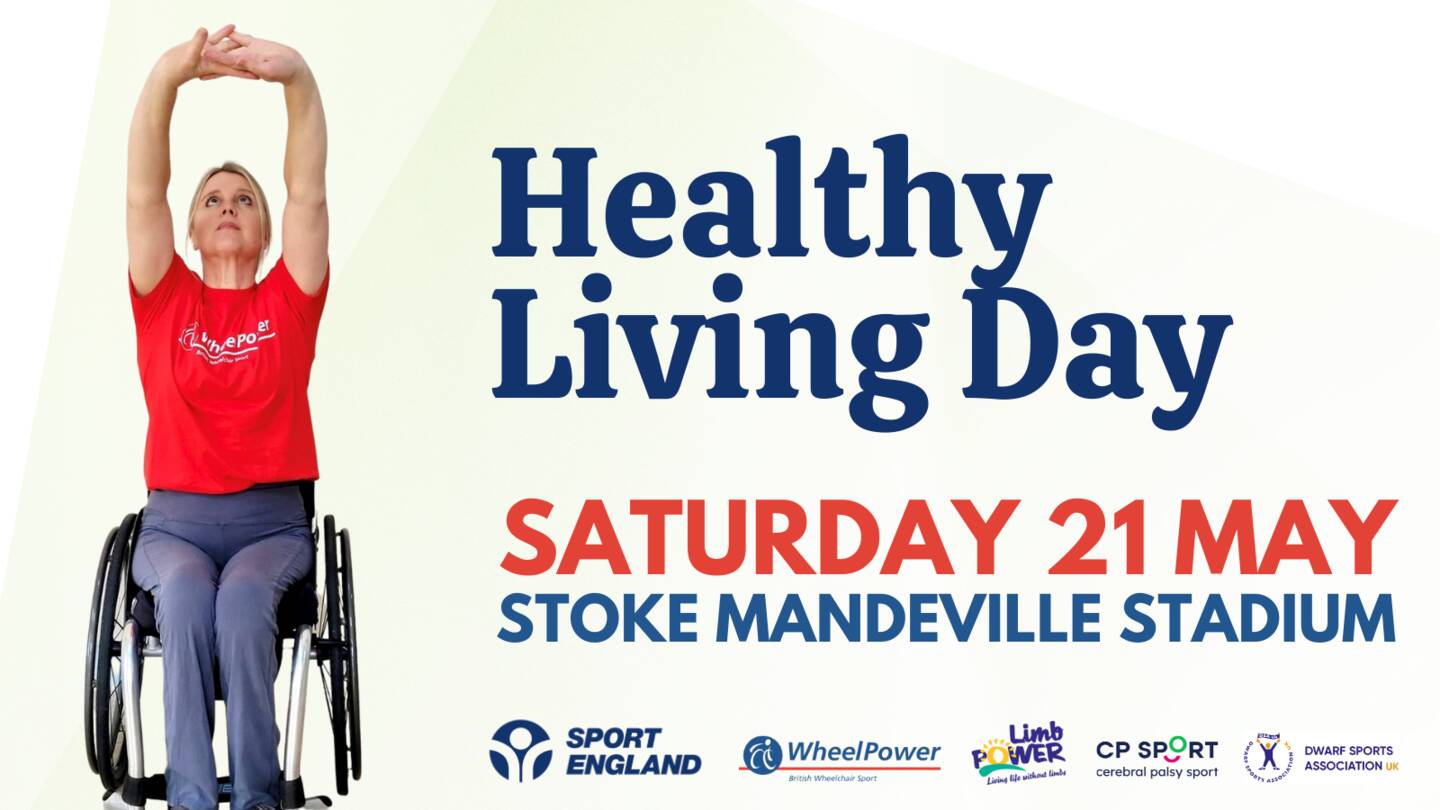 Taking place on Saturday 21 May this free event will be a fantastic new opportunity to exercise with others, share fitness tips, and feel energised. It is open to all disabled people with a physical impairment over the age of 16.
The Healthy Living Day will incorporate a variety of fitness sessions from instructors such as Nina Boswell-Brown from WheelPower. Nina will be delivering a seated Yoga class. There will also be a nutrition workshop, Paracise, seated Wobble, and Tai Chi sessions to enjoy throughout the day.
The event is being held at Stoke Mandeville Stadium, the national centre for wheelchair sport and birthplace of the Paralympic Movement.
Emily Weller, Head of Sport at WheelPower said:
"We are really excited to announce this new inclusive event for disabled people and look forward to welcoming you to our Healthy Living Day on 21 May. You can come for part or all of the day, and we hope that by taking part you will feel the positive physical and wellbeing benefits that come from being more active.

"The tone and speed of the day will be very relaxed with plenty of time to socialise and make friendships with other disabled people who you may have met online over these last couple of years."
This event is supported by Sport England and will be delivered in partnership by the National Disability Sports Organisations.
For more information about the event and to book your free place, please visit WheelPower's website (opens in a new window).
If you have any questions about the event please email sport@wheelpower.org.uk or call 01296 395995.
Photo credit: WheelPower