Activity Alliance supports Active Essex to deliver inclusive sessions
Activity Alliance works with Active Essex to train coaches to support disabled children at their holiday activity and food programme. Here, Hayley Chapman, Inclusion Lead at Active Essex, tells us in more detail how the Inclusive Activity Programme has supported ActivAte.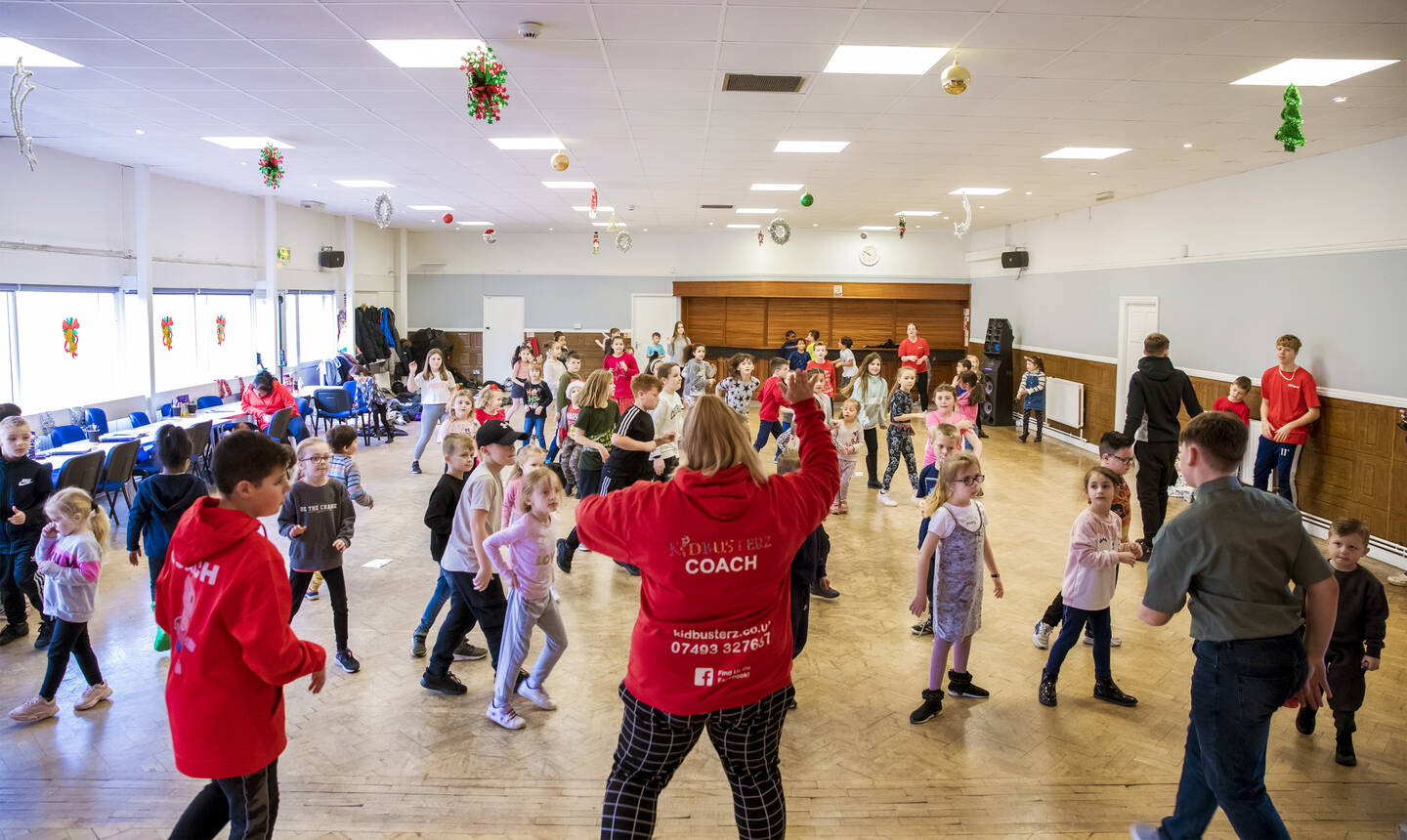 Tell us about the ActivAte holiday programme, and how you incorporated inclusion training into programme delivery?
In 2021, Active Essex ran a school holiday activities and food programme called ActivAte on behalf of the Department for Education. The programme included the delivery of several ActivAte clubs across the county. Each Essex ActivAte club delivered fun physical activities, engaging food education, and a nutritious school standard meal.
Watch video about Essex ActivAte activity and food programme
Active Essex works with many delivery partners across Essex and beyond, with an aim to ensure that every club is inclusive. Activity Alliance's Inclusive Activity Programme was a fantastic opportunity to upskill coaches at each Essex ActivAte club. Since March 2021, 70 people have completed the specialist online inclusion training. The training supported our coaches to learn and embed the key principles of inclusion into their sessions, so that all children could enjoy and take part in activities.
The Activity Inclusion Model (AIM) and Youth Sport Trust's STEP tool allows for a person-centred approach. The tools help our coaches delivering Essex Activate clubs to modify and progress activities. The tools support inclusion of disabled people and makes sure every participant can take part at an appropriate level.
The great thing about the Inclusive Activity Programme is that training can be delivered online. The online classrooms were a great way to reach all our coaches and deliverers at the same time, regardless of any pandemic restrictions.
How does the Inclusive Activity Programme support Active Essex's work?
In July 2021, Active Essex launched a new strategy 'Fit for the Future' with a vision of 'an active Essex to improve everyone's health and wellbeing'. Central to the strategy is the importance of tackling the inequalities that prevent people from being active.
One of the six 'Foundations for Success' in our strategy is people development. We highlighted the need for sport and physical activity to be delivered by a diverse range of people who are inclusive and skilled. The training available from the Inclusive Activity Programme directly supported our aim for people development across Essex.
What outcomes and impact did the training have?
For our Essex ActivAte holiday programme, we want every child and young person to take part and have a fantastic experience. Our aim was for each club to have at least one inclusion champion complete the Inclusive Activity Programme training, so they could deliver inclusive, fun, and memorable experiences for all participants at the Essex ActivAte clubs.
We hope the longer-term impact of this training will be that by improving staff confidence and disability awareness, they will embed inclusive practice into their work every day and include disabled people in their community sessions and wider work.
Would you recommend the Inclusive Activity Programme as a training opportunity to other organisations and groups (and why?)
Active Essex would definitely recommend the Inclusive Activity Programme to other organisations. We know that 4 in 5 disabled people want to be more active. So, creating inclusive environments where coaches, instructors and volunteers have the confidence and the tools to tailor their activities, is key to increasing positive opportunities for disabled people.
The Inclusive Activity Programme tutors are very knowledgeable and tailor the training to meet the background of the learners. We hope to run many more courses in 2022.
Find out more about Inclusive Activity Programme
The Inclusive Activity programme is a unique, low-cost development opportunity. Upskill your employees, coaches, and volunteers on how to make activities fun and inclusive for everyone!
Inclusive Activity Programme is funded by Sport England's National Lottery fund and delivered by Activity Alliance in partnership with UK Coaching.
For more information about the programme and to arranging training for your organisation, please visit Inclusive Activity Programme page, email programmes@activityalliance.org.uk or call 01509 227753.
Photo credit: Active Essex