Young para-swimming hopefuls back in the pool for Championships
After two years absence with the COVID-19 pandemic, Activity Alliance and Swim England are delighted to welcome back more than 60 British para-swimmers to the pool this weekend. The National Junior Para-Swimming Championships takes place on Saturday 18 June at Coventry's Alan Higgs Centre.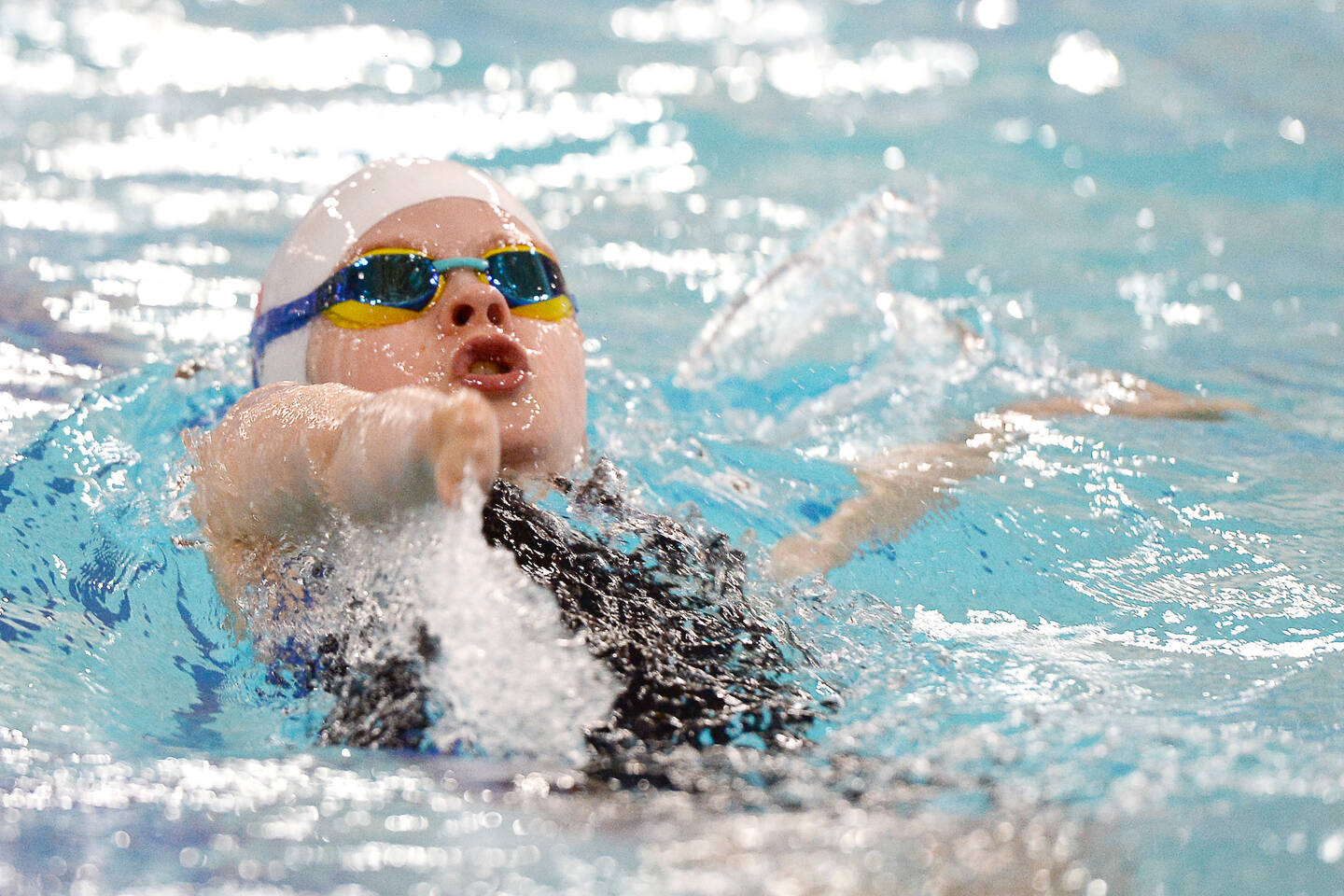 For many, the championships are a starting block for national competition. A well-established part of the swimming pathway, many top world and Paralympic medallists discovered their talent at this event.
But with a global crisis restricting all sporting opportunities, this event last took place in 2020, a week before the first pandemic lockdown. Insight shows disabled people have been impacted the most during this crisis, so events like this are vital as they provide more inclusive opportunities to return to activity.
In this short course event, 10-18 years old compete in Freestyle, Backstroke, Breaststroke, Individual Medley and Butterfly.
As the leading voice for disabled people in sport and activity, Activity Alliance's events programme is renowned for working with many partners in a variety of sports. The programme supports the national charity's ambition to achieve greater fairness for disabled people. This event is made possible through a partnership with Swim England.
Kirsty Clarke, Director of Business Development and Innovation, said:
"We are delighted to see the return of the National Junior Para-Swimming Championships event this year. For so many young para-swimmers, events like these are important now more than ever, especially as the sector looks to recover from the pandemic.
"It is crucial new young talented disabled people can develop in every sport, should they want to. Those gold-winning moments at elite competitions are important, but so is the greater purpose, to support more disabled people to reap the wider benefits of being active.
"These Championships are a testament to the amount of work delivered at grassroots level that introduces new swimmers and grows participation. Our thanks go to Swim England, CV Life and City of Coventry Swimming Club for their support with this event."
Jane Nickerson, Swim England chief executive, said:
"It's great to see the National Junior Para-swimming Championships return after a two-year hiatus.
"So many people have been denied the opportunity to take part in the events they love because of the coronavirus pandemic and there will be plenty of excited young swimmers relishing the chance to compete in these championships.
"We hope all those taking part will have been inspired by our elite para-swimmers currently excelling at the World Para-swimming Championships in Portugal and be keen emulate their achievements.
"Swim England is always proud to support the Activity Alliance with this event and I'm sure all those competing and everyone cheering them on will have huge smiles on their faces throughout.
"I look forward to seeing how everyone gets on at what will be a thoroughly enjoyable day."
Spectators will be able to buy tickets at the venue on the day. Details are as follows:
Event: National Junior Para-Swimming Championships 2022
Venue: The Alan Higgs Centre, Allard Way, Coventry, CV3 1HW
Date: Saturday 18 June
Saturday: Session one, race starts at 12noon. Session two, race starts at 3:30pm
Start lists and results will be available online on the day of the event. Follow the event conversation with the hashtag #JuniorParaSwim22.
Photo credit: SWpix.com