Activity Alliance backs National School Sports Week campaign
Activity Alliance is joining Youth Sport Trust, schools, teachers, and parents across the UK to get behind National School Sport Week campaign this summer.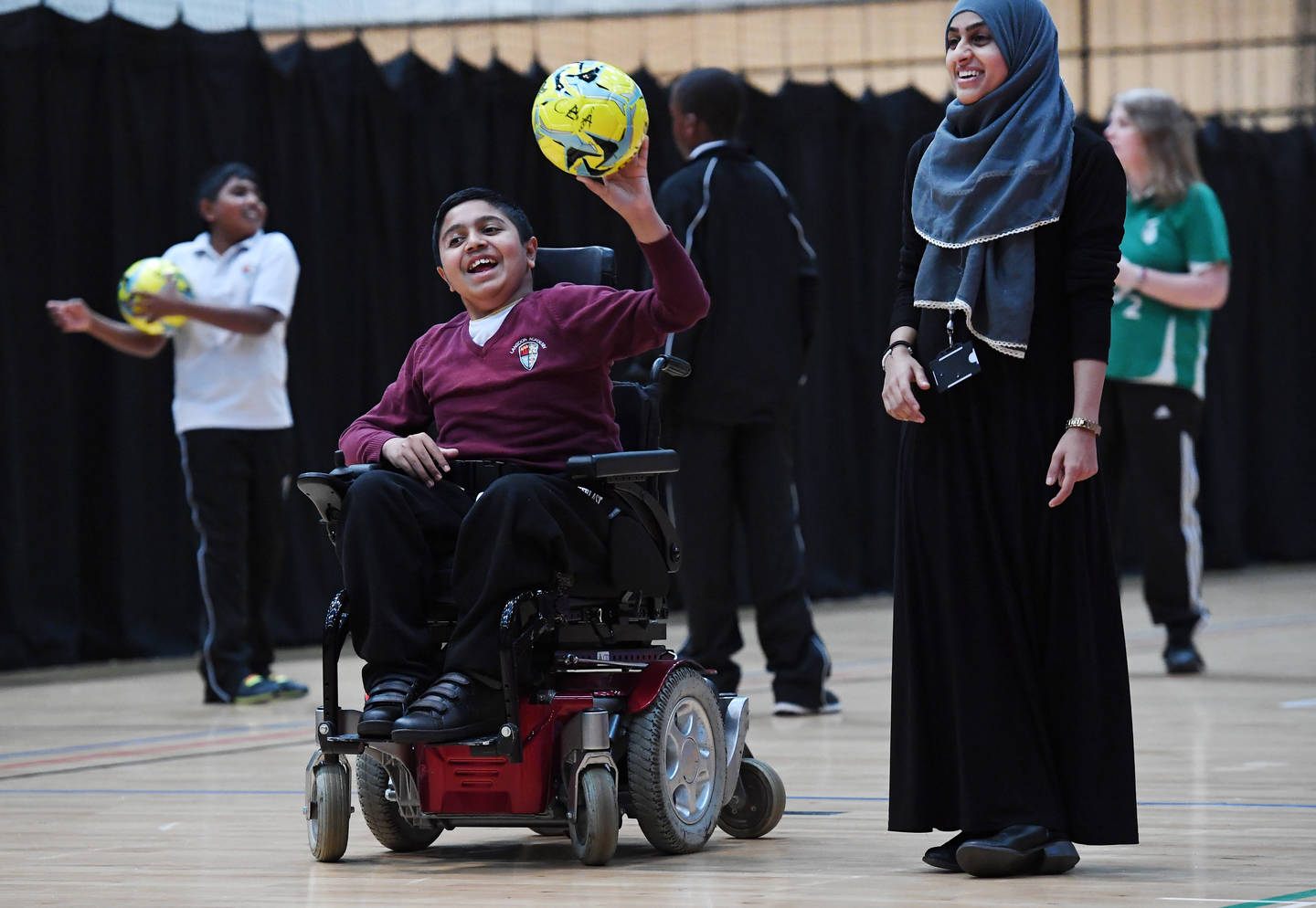 After the huge disruption of the past two years, National School Sport Week is back and the theme is Belonging – a place in sport for every child. This week, 20-26 June, the campaign is asking that when it comes to school sport there is a role for every young person.
As the national charity for disabled people in sport and activity, Activity Alliance knows how important positive PE experiences are for disabled children and young people. They are crucial in shaping our life-long behaviours and attitudes towards sport and activity. And yet, research shows that many young disabled people continue to miss out on the benefits PE and school sport. Insight from our My Active Future report in 2020, found:
One third of disabled children take part in less than 30 minutes of sport and physical activity per day during term-time (30% vs 21% of non-disabled children).
Only a quarter (25%) of disabled children say they take part in sport and activity all of the time at school, compared to 41% of non-disabled children.
Activity Alliance has lots of resources that teachers can access during National School Sport Week and beyond. These resources support teachers and school staff to improve their PE delivery and engage all disabled children in positive, inclusive experiences at school.
Inclusion 2024 inclusive education hub
Last month, we launched a new Inclusion 2024 inclusive education hub in partnership with Youth Sport Trust and Department for Education. Created in collaboration with schools, expert practitioners, local, and national partners, the hub is the 'go-to' place for all essential inclusive PE resources and knowledge. It allows teachers and school staff to privately self-assess their inclusion of disabled students in PE and school sport. Practitioners receive a free personalised report with advice and useful resources to improve their practice.
Register and complete your inclusive PE self-assessment here
Inclusive PE activity cards
Jam-packed with fun games and activities, our inclusive PE activity cards support teachers to ensure their PE sessions are inclusive and accessible for all school pupils. Created with the PE curriculum in mind, the games and activities are designed to support pupils to be physically active and to lead healthy, active lives. They encourage pupils to use their physical health and fitness, social, creative, cognitive, and personal abilities. The cards are suitable for all age groups and school development stages.
Download inclusive PE activity cards from our resources page
Activity Alliance's Profiling Toolkit
Our Profiling Toolkit provides clear and simple guidance on how to identify and group disabled people fairly for sports and activities. It is designed for use at a participation or development level, and helps individuals improve their skills through positive competitive experiences. The toolkit introduces teachers, coaches and physiotherapists to different methods of identifying and grouping disabled people for sports and activities. This includes people with intellectual, physical, and sensory impairments.
Download the Profiling Toolkit from our resources page
Barry Horne, Chief Executive at Activity Alliance, said:
"The experiences we have at school often have a significant impact on the rest of our lives. High quality, inclusive PE is essential to inspire and encourage young disabled people to lead full and active lives into adulthood. That's why we have developed these tools and resources to support more teachers and school staff to increase and improve opportunities for young disabled people to engage and participate fully in PE and school sport."
Alison Oliver MBE, Chief Executive of the Youth Sport Trust, said:
"School sport should be an important part of every child's education and development. But for too many children this isn't happening. They are left feeling alienated by sport, that it isn't for them, and they don't have a place to belong within it.
"With the help of Activity Alliance we hope our annual awareness campaign will be a moment in time to help all children to find a place to belong and connect through the power of play and sport. It has so much to offer, developing life skills like communication, empathy, teamwork and resilience. We must transform attitudes and perceptions across society to prioritise sport and play in every childhood."
Everyone who signs up to National School Sport Week will receive free resources from the Youth Sport Trust to advocate for school sport. The resources include a daily 60 second challenge encouraging everyone to move, have fun and take part in sport with their friends and families between 20 and 26 June.
Visit Youth Sport Trust website for National School Sport Week information and resources