Latest news from the National Disability Sports Organisations
Welcome to the latest news round-up from the National Disability Sports Organisations for July 2022.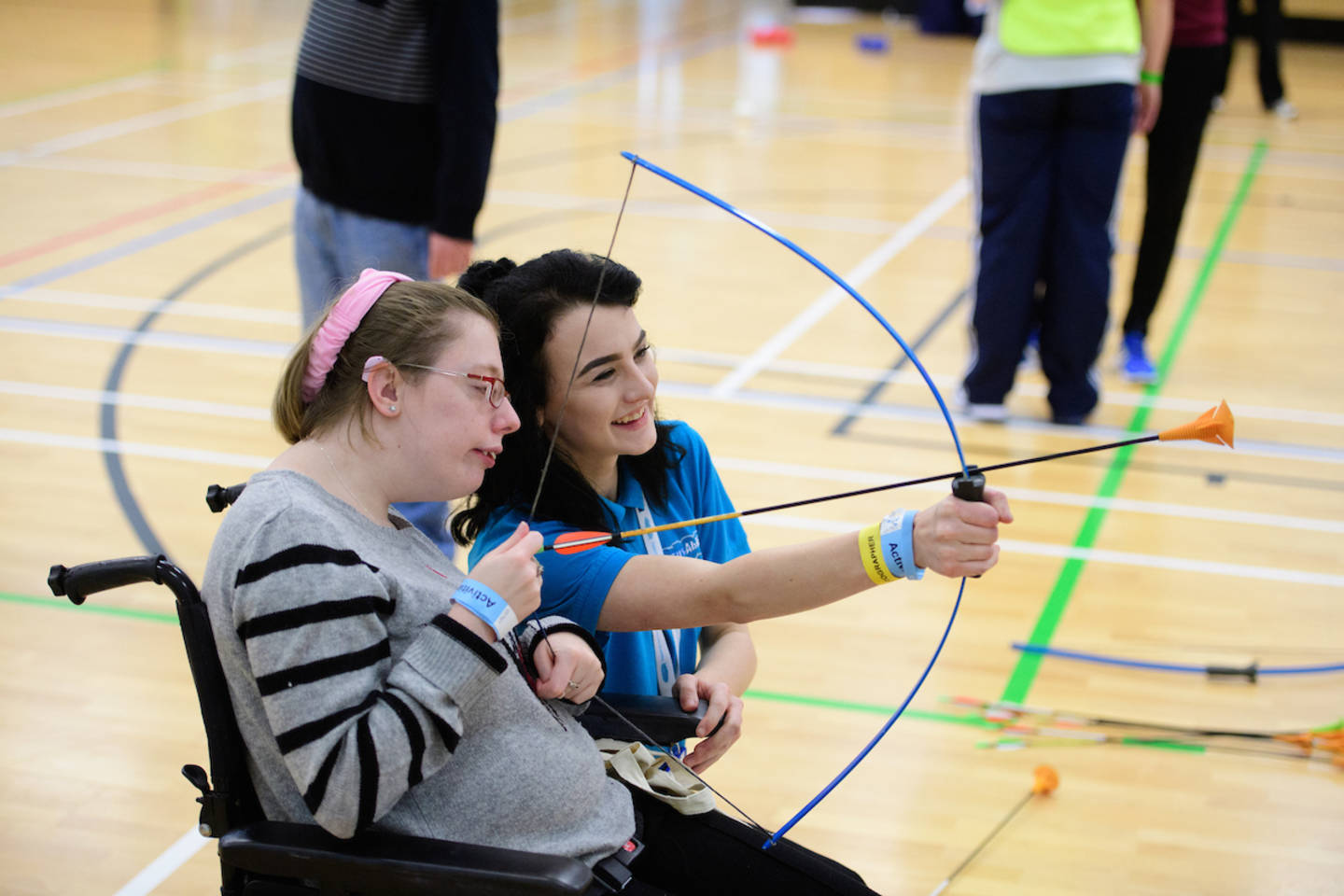 The National Disability Sports Organisations (NDSOs) are a good starting point for many deaf and disabled people who want to be more active. They provide advice, support, and opportunities for people of all ages with specific impairments to take part in sport and activity.
Latest NDSO news
British Blind Sport – 25 July 2022
Blind and partially sighted events at Birmingham 2022
The Birmingham 2022 Commonwealth Games promise to be a truly inclusive and unforgettable 11 days of sport. It is confirmed as the largest-ever female and para-sport programme in Commonwealth Games history including eight para-sport events: wheelchair basketball, athletics, swimming, cycling, table tennis, triathlon, lawn bowls and powerlifting.
Dwarf Sports Association UK – 25 July 2022
Ellie and Jacob to take on swimming challenge for DSAuk
DSAuk supporter Ellie Cliff is taking on a 5km swimming challenge to raise money for the charity. Ellie will be joined by her son, Jacob, who has Achondroplasia for the swim at their local pool. Jacob is aiming to swim as much as he can to support his mum.
LimbPower – 25 July 2022
Join LimbPower's free live and online fitness classes
From Monday 1 August, LimbPower is running a weekly series of free live online fitness classes including yoga, paracise (low-impact exercises), Tai-Chi, Zumba, and seated cross training. All classes are designed and delivered by qualified disabled fitness professionals.
UK Deaf Sport – 20 July 2022
UK Deaf Sport announces new CEO Joanne Cholerton
UK Deaf Sport (UKDS) is pleased to announce the appointment of Joanne Cholerton as CEO of UKDS and DeaflympicsGB. Joanne's role will focus on developing UKDS as a sustainable charity, ensuring parity in support and funding for deaf athletes, and bringing together the deaf community and partners in working towards our vision of every deaf person active and inspired by sport and physical activity.
CP Sport – 19 July 2022
CP athlete ready to represent Team England at Commonwealth Games
Paralympian Hetty Bartlett has been selected to represent Team England in the Women's T37/38 100m sprint event at the Commonwealth Games in Birmingham. CP Sport caught up with Hetty about the honour and opportunity ahead of her.
Special Olympics GB – 1 July 2022
Largest celebration of intellectual disability in GB gets underway with Special Olympics GB Summer Series
Special Olympics GB is running a fantastic summer of sporting action for 1,500 athletes with intellectual disabilities. From June to September the Summer Series of Sport will deliver 18 events across England and Wales, making it the largest celebration of intellectual disability sport in Great Britain this year.
WheelPower – 1 July 2022
Personal bests achieved at 2022 WheelPower National Junior Games
On 28 June WheelPower welcomed 115 disabled children to Stoke Mandeville Stadium for their annual National Junior Games. The 4-day event provided new and exciting opportunities to discover and try 15 different wheelchair sports.
Find out more about the NDSOs
Click here to learn more about the NDSOs, and visit their individual websites to find out how they can help you to get moving and enjoy a healthy, active lifestyle.
All NDSOs are Activity Alliance members. We are proud to work collaboratively with them to achieve fairness for disabled people in sport and activity.