Slow down this Summer with a Tai Chi Class from WheelPower
Press the pause button, find some breathing space and enjoy some relaxing movement with a series of new Online Tai Chi classes from WheelPower.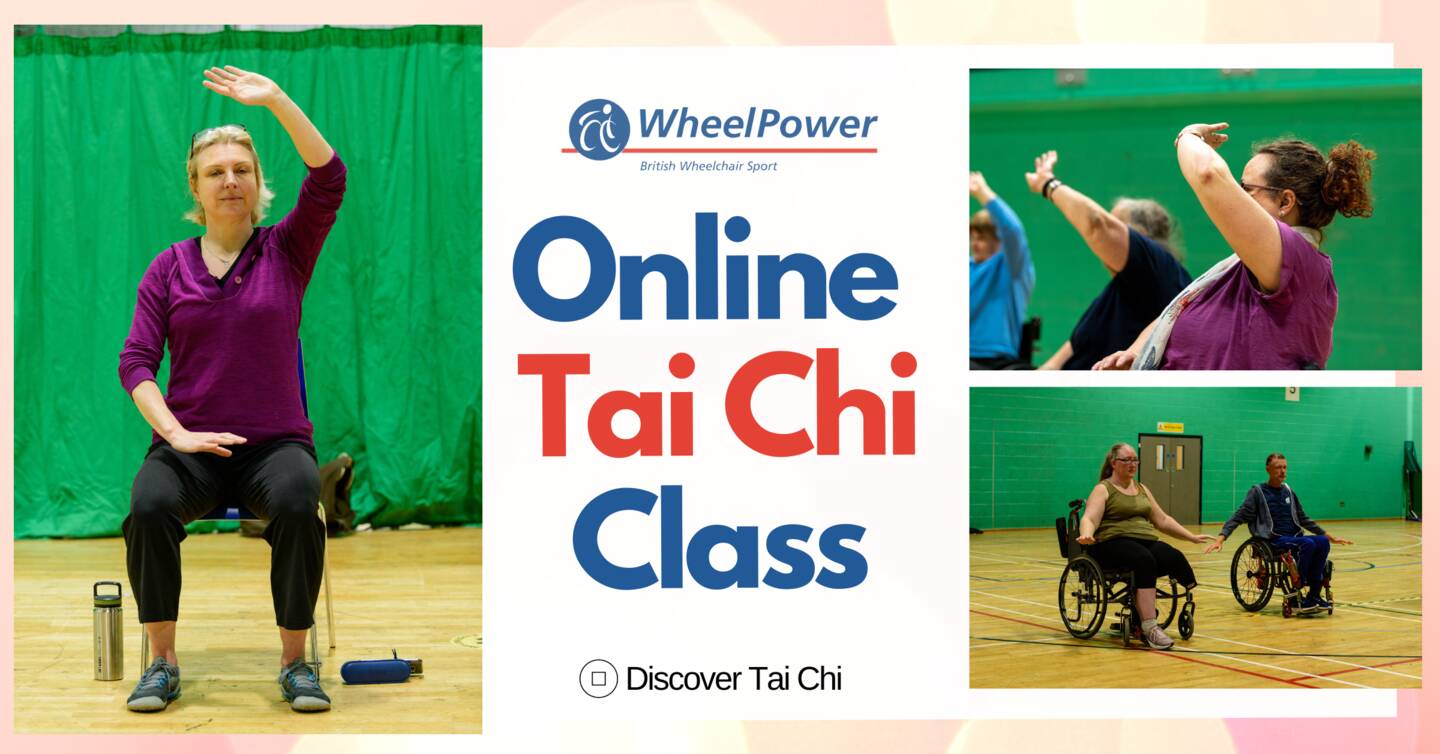 WheelPower, the national charity for wheelchair sport has been delivering online exercise classes since May 2020 after being created in response to the COVID-19 pandemic. Since the first class they have continued to support disabled people across the United Kingdom to benefit from regular exercise, whilst providing a welcoming environment to socialise with others.
All classes are delivered by disabled fitness instructors, and to date the sessions have included Cardio, Circuits, Resistance Bands training and Yoga. The charity currently delivers three classes every week on Zoom, and this Summer WheelPower are delighted to welcome Tai Chi to the programme.
The new classes will be delivered by Philip Sheridan, founder of Discover Tai Chi who is set to take the participants on a deep dive into the ancient, embodied movements of qigong. The inclusive classes are completely free and open to anyone with a physical disability, so whether you are returning to Tai Chi, or a complete beginner these classes are sure to provide everyone with lots of benefits for their health and wellbeing.
Philip from Discover Tai Chi comments further on these benefits:
"Tai chi and qigong are great for disabled people and it can be enjoyed anytime, anywhere, seated or standing, indoors or outdoors. The prime aim of regular tai chi is to purposefully slow down and actively relax. Studies show that regular practice not only improves our physical health and fitness but it also has quite a powerful benefit for our brains too. For wheelchair users tai chi and qigong can prove especially beneficial for improving a range of motion in the shoulders and neck as well as easing tension."
"This Summer we are really looking forward to working in partnership with WheelPower and we hope our sessions will inspire and encourage disabled people to find activities they enjoy. If regular tai chi and qigong can be one of those enjoyable activities then we've done our job."
Emily Weller, Head of Sport at WheelPower explains why the Online Classes are so vital for disabled people:
"We have been delivering our online classes for just over 2 years and over this period of time hundreds of disabled people have enjoyed the benefits of regular exercise, and many lives have been transformed as a result. These classes are so important to the people we support, and they have become a permanent fixture in their diaries. Not only does the physical exercise help their bodies but mentally being able to exercise with others has provided numerous social benefits too. Lots of friendships have been made and we continue to introduce disabled people to these friendly and welcoming groups every week."
"The upcoming Tai Chi Classes will provide a fantastic new opportunity to enjoy activity this Summer and we are so thankful to Philip for agreeing to deliver these sessions for our participants. We hope everyone enjoys a relaxing few months ahead with WheelPower and we hope to see you at an online class soon."
Find out more about WheelPower's Online Exercise Classes and book a free place today.