Get Out Get Active
Get Out Get Active (GOGA) is an exciting programme that supports disabled and non-disabled people to enjoy being active together. Creator and lead partner Activity Alliance teamed up with an extensive range of partners to help GOGA reach more people. These partners offer in-depth local knowledge and national expertise. GOGA engages the least active communities in fun, inclusive ways.

From April 2020, it is funded by founding funder Spirit of 2012, Sport England and London Marathon Foundation. All partners are focused on getting some of the UK's least active people moving more through fun and inclusive activities.
In September 2019, we announced the founding funder, Spirit of 2012, awarded a further £3 million to GOGA across the UK. At the same time, Sport England also invested an additional £1 million into England. London Marathon Charitable Trust awarded a £1 million grant investment.
The first phase of the programme ran over three years (2016-2019) within 18 localities across the UK. From 2020, thousands more inactive people across 21 locations will benefit from the latest £5million programme funding. It is set to continue until at least 2023.
GOGA is more than being active. It strengthens community spirit, increases confidence and improves mental health. It increases the demand for, and the accessibility of, activities. These may be provided by local authorities, sports clubs or the voluntary sector. The success is through tapping into people's real life motivations to be physically active.
Partners will be guided by Activity Alliance's Ten principles built on the Talk to Me research. These principles result from research with disabled people, which explored what helps to make activities more appealing and accessible. If used effectively, the principles apply to a wide range of inactive audiences - not just disabled people.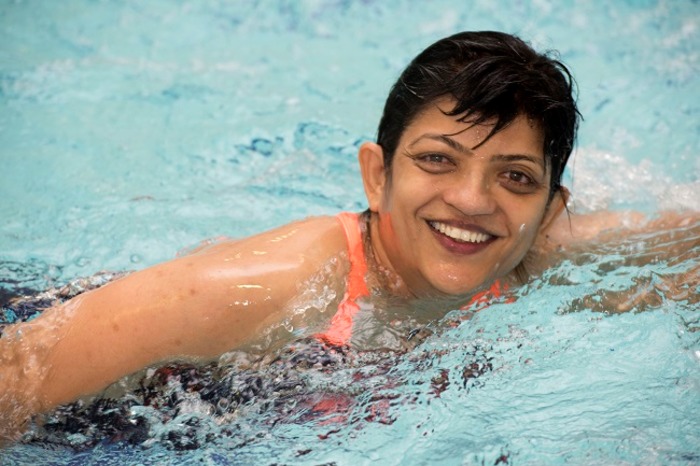 The 2020 -2023 localities are:
England: Amber Valley and Bassetlaw, Blackpool, Bradford, Forest of Dean, Haringey, Liverpool, North and North East Lincolnshire, Nottingham, Sunderland, Wolverhampton and Wiltshire
Northern Ireland: Mid and East Antrim and Mid Ulster
Scotland: Dundee, Perth and Kinross and Angus – NHS Tayside
Wales: Pembrokeshire, Ceredigion, Carmarthenshire and Powys – West Wales Partnership, Cardiff, Swansea and Newport – South Central partnership and Conwy, Flintshire and Denbighshire – North Central partnership
Get Out Get Active learning resources
This series of learning resources shares the What? Who? How? and What next? from our successful Get Out Get Active programme. In these resources you will find evidence-based guidance on how to successfully support inactive people to take part in sport and physical activity.
Part 1: What? Get Out Get Active learning resources part 1
Part 2: Get Out Get Active learning resources part 2
Part 3: Get Out Get Active learning resources part 3
Part 4: Get Out Get Active learning resources part 4
Other guidance is available on our resources pages.