About Us
Activity Alliance is the leading voice for disabled people in sport and activity. We were established in 1998 as a national charity, previously known as the English Federation of Disability Sport. We are proud of our success so far. We work with so many amazing people and are at the centre of influential world-renowned programmes for disabled people.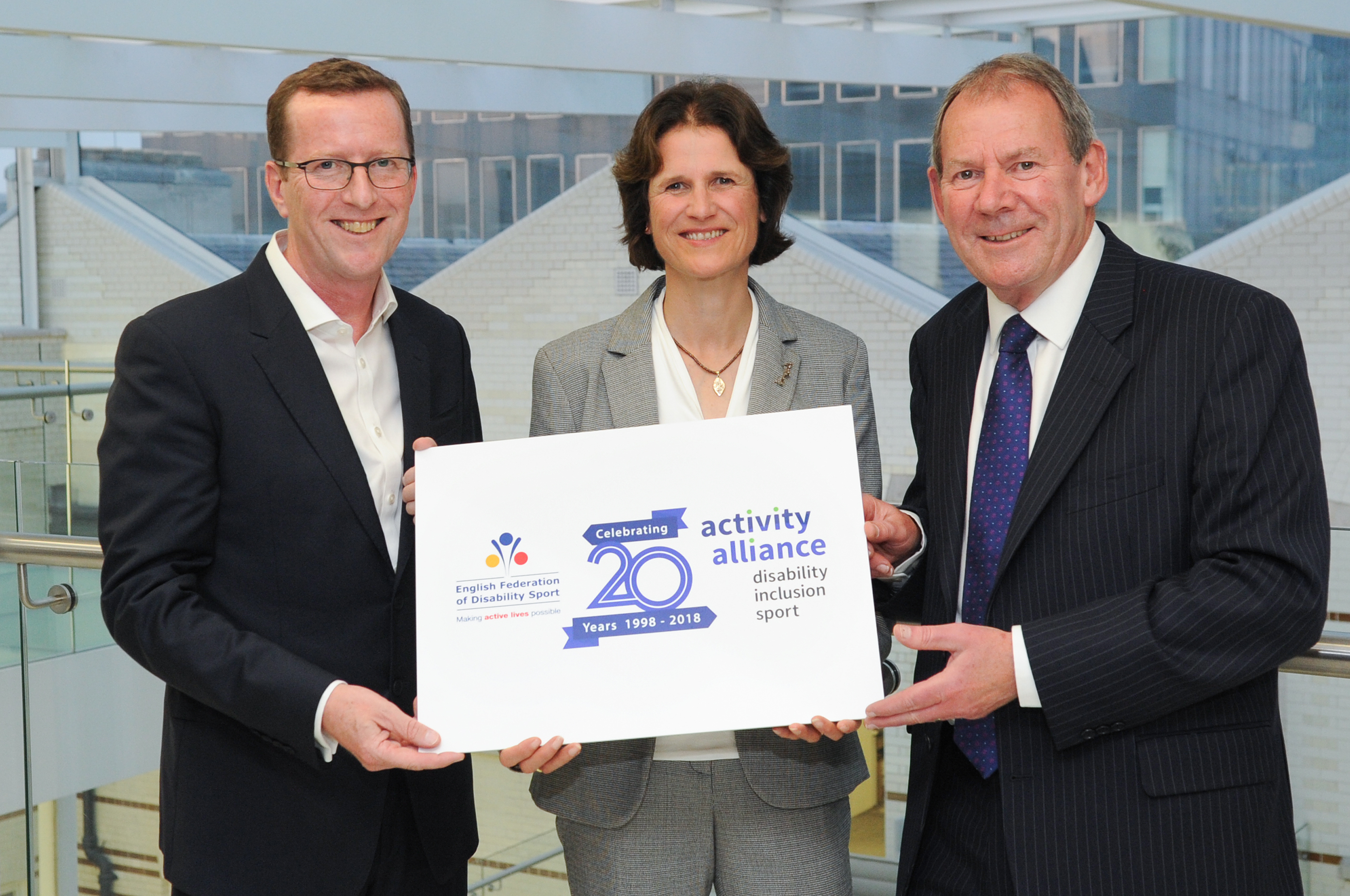 We exist to close the fairness gap - that is reducing the gap between disabled and non-disabled people's inactivity levels. But we cannot do this alone so are building a powerful movement that drives change. The movement includes our staff, board, and members to create a fairer society for everyone. A place where everyone can be active how and where they want to.
Our vision: Fairness for disabled people in sport and activity
Our purpose: Leading organisational improvement and changing attitudes to unlock the value of sport and activity for disabled people
We will close the fairness gap within a generation by:
Embedding inclusive practice into organisations
Changing attitudes towards disabled people in sport and activity
We are currently shaping our 2021 - 2024 Strategy, Achieving Fairness. This looks to a future where disabled people are just as likely as non-disabled people to be active.
Access our brand guidelines here.
Our impact
As a membership organisation, our impact is stronger together. You can read more on the annual impact in our reports here.
Members
As an Alliance founded in 1998, we benefit from the wealth of its Members' expertise.
We work closely with many organisations. This includes Sport England, the National Disability Sport Organisations (NDSOs) for specific impairment groups and National Governing Bodies (NGBs) of sport. We also work with regional, coaching and education networks. This includes the Active Partnerships, clubs and schools. You can find out more about our Members and other partners here.
Equality and Diversity statement
We will continue to build towards a culture that is diverse and inclusive that recognises and develops the potential of all stakeholders.
We recognise the business benefits and opportunities of having a diverse community of Board members and staff who value one another and realise the contribution they can make to achieving our vision.
We are committed to equality and diversity in all its activities promoting inclusive processes, practices and culture in line with the equality principles set out in the Equality Act 2010.
Activity Alliance benefits from working with many member organisations. Find out more about these partners.
Find out more about 'Working as a Federation'