Hart Leisure Centre
Address

Emerald Avenue, Fleet, GU51 5EE

Email

Phone

01252 629879

Link
Hart District Council is committed to providing inclusive leisure facilities that enable all local residents to be active. The Hart Health and Wellbeing Plan recognises the important role physical activity plays in improving and protecting both physical and mental health. Working in partnership with Everyone Active, the council aims to help more people experience these benefits by supporting them to be more active, more often at Hart Leisure Centre.
Hart Leisure Centre features the latest facilities and equipment to help individuals achieve their fitness goals. These facilities include a 130-station gym, two swimming pools for swimmers of all abilities, a climbing wall, outdoor 3G football pitches and four group exercise studios. There is also a versatile sports hall and a health suite that includes a sauna and steam room.
The centre and facilities have been designed with accessibility in mind. The swimming pools are fully accessible with a platform/hoist into each pool, as well as accessible changing and a changing places room. The are two inclusive swimming sessions each week.
All timetabled exercise classes are accessible for disabled people. They also run steady and strong classes, dementia friendly fitness sessions, and autism friendly gymnastics and swimming lessons.
Hart Leisure Centre is featured on the AccessAble website, where you can find a series of access guides on their facilities, including:
Parking, reception and cafe

Outdoor football pitches

Sport hall and studios

Swimming pools
Visit AccessAble website to view Hart Leisure Centre access guides.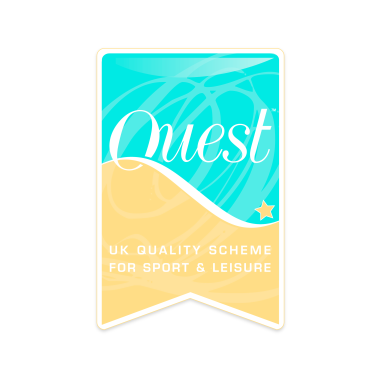 IFI Mark
Accredited by Quest as Very Good until December 2020