Cerebral Palsy Sport announces new young ambassador
Cerebral Palsy Sport, the leading disability sports organisation supporting children and adults to reach their full potential in sport - is delighted to announce Jamie Westerman as their new young sporting ambassador.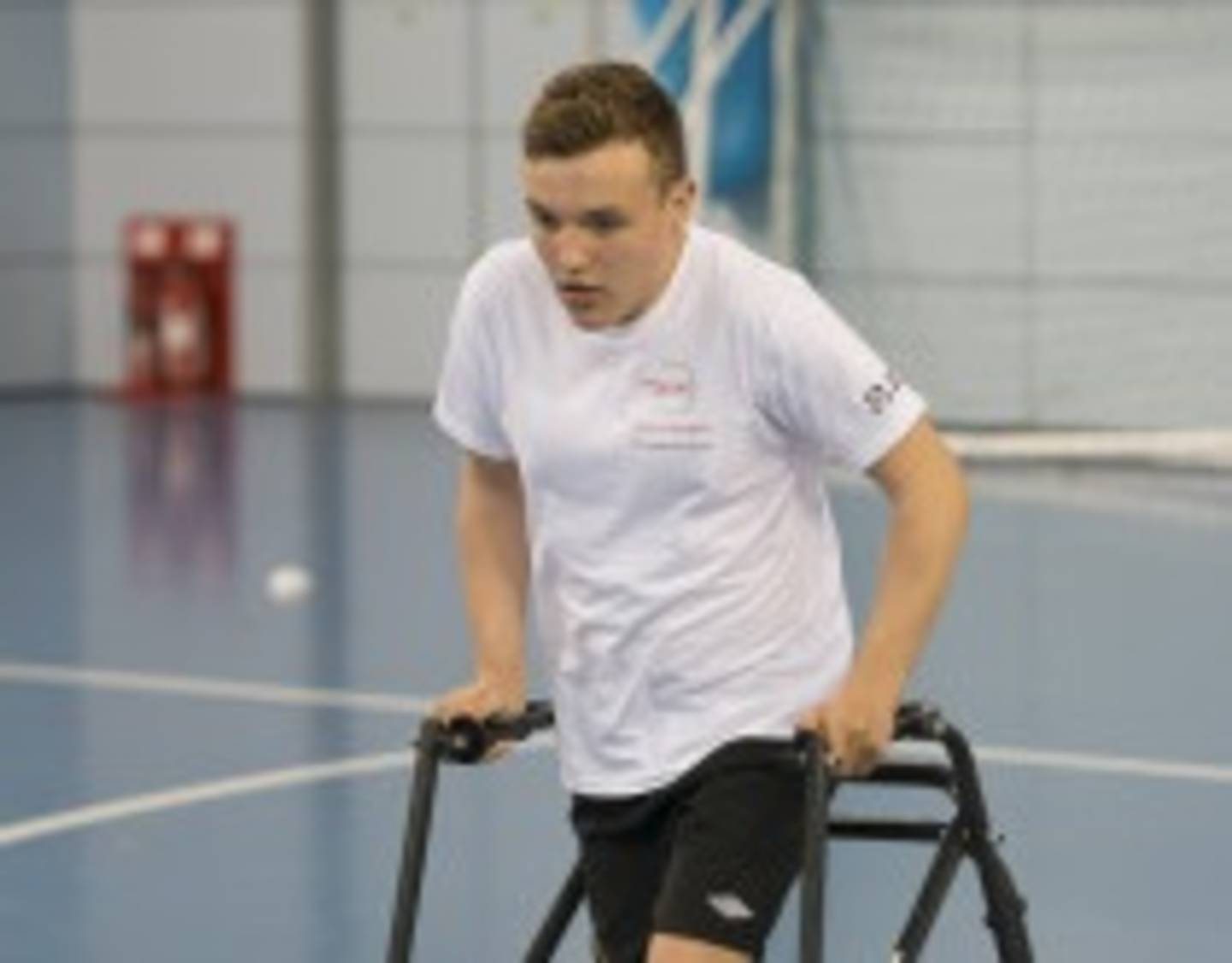 Jamie has always played football and joined Manchester City Disability Team four years ago. After being invited to a Cerebral Palsy Sport Frame Football event at St Georges Park, he fell in love with Frame Football and has been playing ever since.
Talking about Frame Football, Jamie said:
"It made a big difference because it gave me a level playing field so to speak, it was good to play with other people using frames, I was more aware of my own skills within football."
Jamie is delighted to have been chosen as one of Cerebral Palsy Sport's young sporting ambassador's, alongside RaceRunners Ellie Simpson and Matthew Humphreys. When asked how he would like to use his role, Jamie said:
"I'd use my role to encourage more children and young adults to have a go and enjoy the game of football the way I do, it is such a good feeling to be playing along with people of the same ability. I would also like to use my role to look at what other countries offer in the field of Frame Football. Football for blind people has come such a long way, now being in the Paralympics that I would like to imagine that one day Frame Football will have the same worldwide recognition."
Cerebral Palsy Sport is excited to welcome Jamie as a new sporting ambassador and is looking forward to working with him to raise the profile of Frame Football.
For more information on how you can play Frame Football.
Frame Football resource: A new way to play the beautiful game
On Thursday 11 August, Cerebral Palsy Sport officially launched their new Frame Football resource at the FA's National Football Centre, St Georges Park near Burton on Trent.
'A new way to play the beautiful game' was created by Cerebral Palsy Sport to support football clubs and coaches across the country to understand the basics of Frame Football. The resource includes information on equipment, rules of the game, guidelines for coaches and example activities. It also includes information about the different types of cerebral palsy.
For more details on Frame Football and how you can purchase this new resource visit Cerebral Palsy Sport website.
This summer, Cerebral Palsy Sport and the other National Disability Sports Organisations have come together, supported by Sport England to encourage disabled people to be more active. Together We Will aims to support you to become healthier, stronger and have fun being active.
The Together We Will campaign has now come to an end, but you can continue to find lots of information about the National Disability Sports Organisations, support available and opportunities to be active here.
Together We Will was brought to you by the National Disability Sports Organisations in partnership with EFDS and was supported by Sport England.