Sport England release latest Active People Survey results
The latest figures from Sport England's Active People Survey shows more people than ever are getting active. The number now stands at 15.97 million people over the age of 16 playing sport weekly, up 229,400 from 12 months ago. The number of people aged 16 and over playing sport weekly has increased by 229,400 in the last year. However, there has been a drop in the number of disabled people playing sport once a week, down 20,900 over the last 12 months to 1.60 million.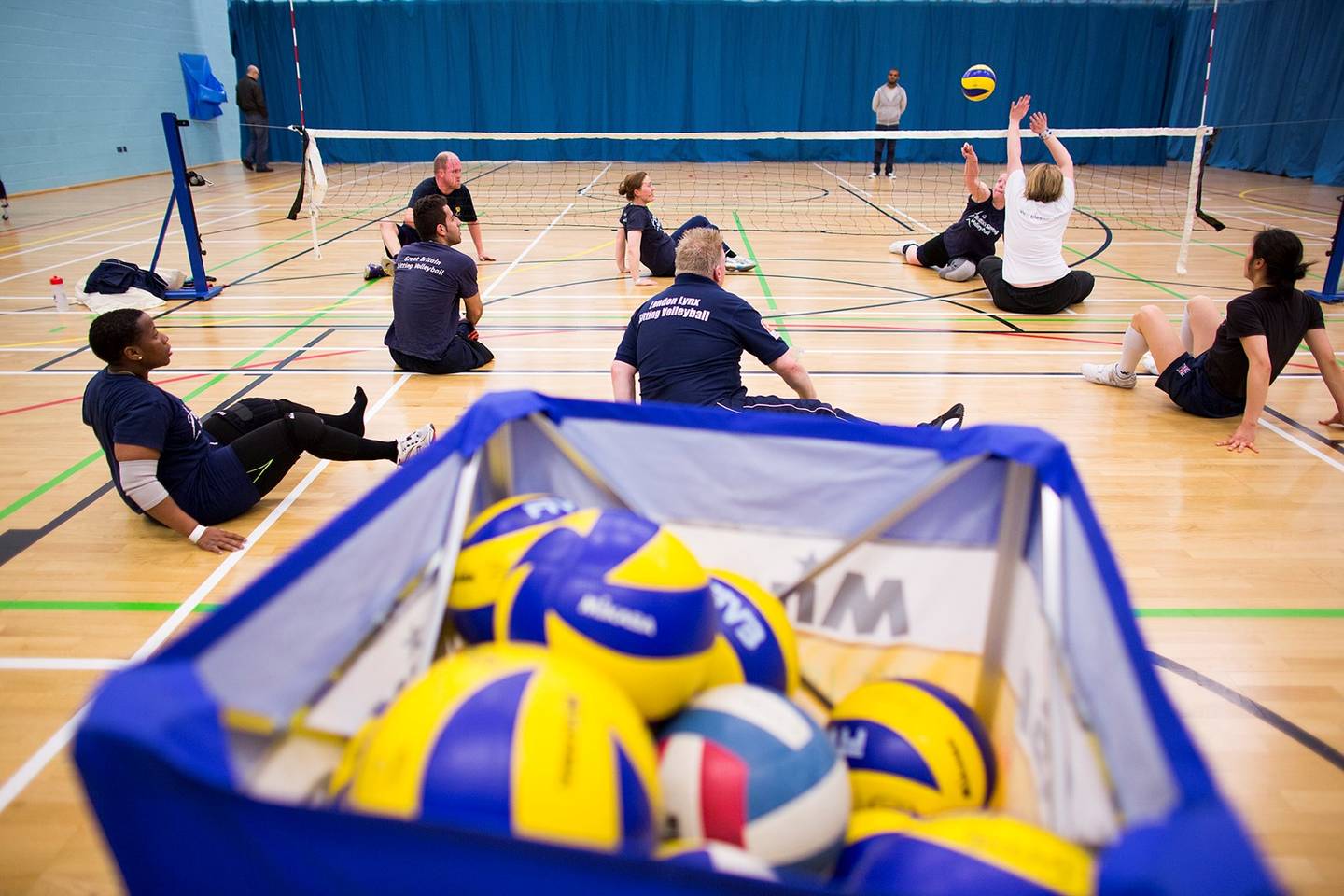 Whilst the gender gap is still present, 7.20 million women now play sport and do regular physical activity. 250,000 more than when Sport England launched the This Girl Can campaign in January 2015. The gender participation gap, which once stood at over two million, has narrowed to 1.55 million.
Keep fit and going to the gym remain hugely popular, with the number of people doing them every week reaching 7.10 million. Exercise classes, like spinning and boxercise, continue to attract large numbers of people, especially women.
1.60 million disabled people now play sport once a week, 20,900 fewer than 12 months ago, although the number of disabled people playing sport has remained generally flat over the last two years.
The profile of disability sport during the Rio Paralympics seems to have had a positive effect, with a significant increase in participation by disabled people in the month of September 2016 (683,000 more compared to the same month in 2015).
The proportion of people from lower socio economic groups who play sport (26%) remains much lower than those from more affluent groups (39.5%), continuing the trend of the last three years.
Jennie Price, Chief Executive at Sport England said:
"Sport England's new strategy Towards an Active Nation makes investment in sport and activity for underrepresented groups a priority, and today's figures reinforce just how important this is. It's not acceptable that if you earn less or have a disability you are so much less likely to play sport or be active.
"We need better insight, more targeted funding and a wider range of partners to help us make a difference to these groups.
"We have shown a carefully targeted, insight-led approach can work with women, and we now need to apply that thinking to other underrepresented groups."
Barry Horne, Chief Executive at the English Federation of Disability Sport, responded to today's release:
"For far too long, statistics continue to show disabled people as the most inactive group. We should not accept this inequality between non-disabled and disabled people as the 'norm', but address the underlying issues that prevent disabled people wanting to be active, let alone making activity part of their lives.
"Our research highlights that to boost numbers, we need to first truly understand the barriers, motivations and influencing factors involved in disabled people's lives. It is not simply a matter of delivering activities that we 'think' meet disabled people's expectations. Through insight, we are finding there are deeper-rooted reasons for inactivity, and whilst these present ongoing challenges for providers, they also mean greater business opportunities too.
"It is time for many more organisations to ensure that the clear policy commitment of government is matched with appropriate action to change how sport and activity is made to work for disabled people. EFDS can do more to enable more organisations to support disabled individuals to be and stay active. We are determined to be a central player over the coming four years to make sure that we see a step change in these static participation numbers and start to turn this curve upwards!"
Some sports are doing particularly well, including gymnastics. Gymnastics enjoyed unprecedented medal success in the Rio Olympics and there are 13,400 more people taking part once a week. There has been a rise in the number of people trampolining, partly because more and more people are enjoying social and informal sessions.
Some sports have seen a decline in the number of people taking part in the 12 months up to 30 September 2016. These include two sports which have grown strongly in the past: athletics (where 90 per cent of participants are runners) and cycling. Athletics is down 108,400 (five per cent) and cycling is down 85,200 (four per cent). Both sports remain popular with people in midlife, but are attracting and retaining fewer young people under 25.
In addition to the increase in women getting active every week, more people from black, asian and ethnic minority backgrounds (2.92 million) are playing sport. This means you're more likely to be active if you're from these communities (37.5 per cent) than if you're white British (35.9 per cent).
Young people are also slightly more active, with 3.83 million 16 to 25 year olds playing sport once a week. This is a modest increase of 3,700 compared to 12 months ago and 151,200 higher than in 2006.
About the Active People Survey
The Active People Survey continuously measures the number of people taking part in sport across the nation and in local communities. It has the largest sample size ever established for a survey of its kind – 165,000 adults (age 14 and over). The survey began in 2005/6 (and has run continuously since 2007/08) and findings are published every six months.

The survey allows us to:
Provide estimates of the number of people taking part in sport.

Track how often people take part in sport and what sports they do.

Track variations between different region.

Analyse data by demographic factors such as gender, socio-economic group, ethnicity, age and disability

Track regular sport volunteering, club membership, involvement in competition, levels of tuition or coaching.
This is the last year of the Active People Survey, with the final results being published in December 2016. A new, broader, survey (called Active Lives) will replace it and report its first results in 2017.

Key APS measures
The key performance measurement is the percentage of the adult population participating in sport, at moderate intensity, for at least 30 minutes on at least four days out of the last four weeks (equivalent to 30 minutes on one or more day a week).