Easter blog: "Geocaching is a wonderful hobby to have"
Happy Easter Sunday! It's a time of year when many families across the country enjoy Easter egg hunting. So to celebrate the holiday this year, the English Federation of Disability Sport (EFDS) is shining a light on geocaching, a popular activity and growing phenomenon which is best described as an outdoor treasure hunt. Jackie Martin, aged 56 from Stowmarket, Suffolk, tells us why she enjoys the activity.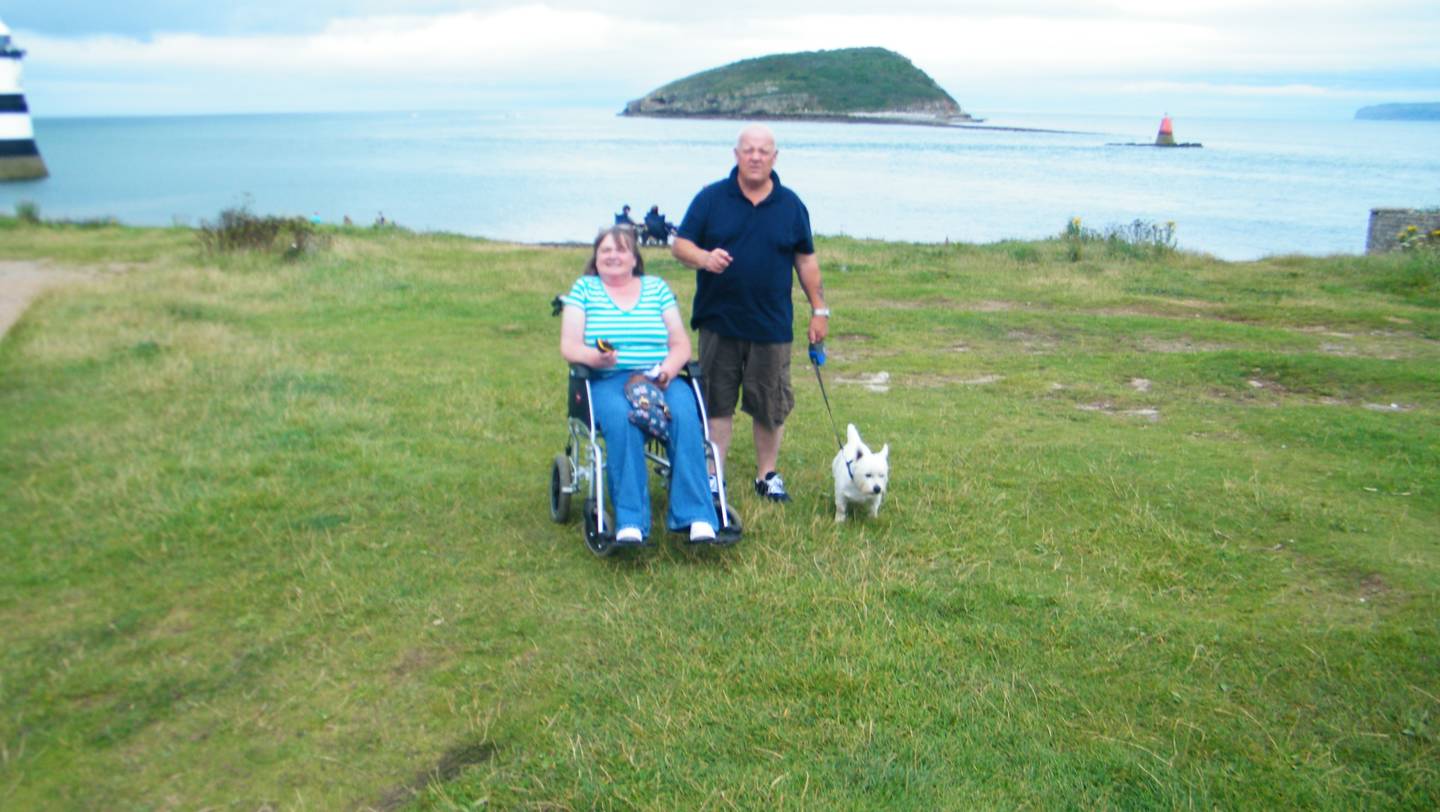 My name is Jackie, I am a wheelchair user and took early retirement three years ago on health grounds. I love geocaching. If you've never tried it before, it is an outdoor activity where you use a GPS or mobile phone to hide and seek caches – often containers placed in public areas. Think of it like a cross between orienteering and a treasure hunt.
There are a number of websites listing geocaches with clues to follow, and they can be found all across the country (not to mention abroad). While many caches are wheelchair accessible, not all are, as they are usually set up by members of the public. We (my hubby and I) go all over the place, and in fact we have just come back from Brugge Mega – a large geocaching event in Belgium.
As well as using a wheelchair, I need to carry oxygen due to my inherited lung condition. However this has not stopped us enjoying this fantastic pastime. We have met some wonderful people who let us know of any trails they have done that might be suitable for me to do. I am on my third wheelchair having taken it into woods and forests to do trails which may not have been suitable but which we really wanted to try.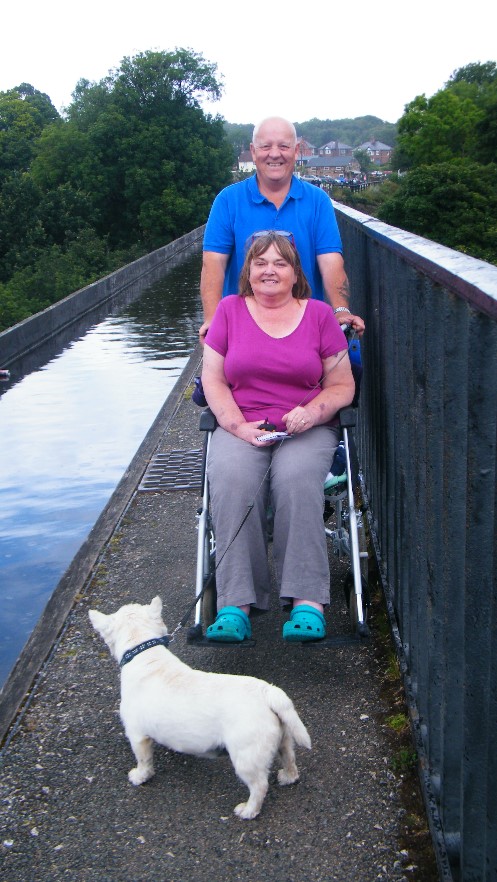 I have never really been a sporty type. I love exploring the countryside and geocaching allows me to do this while at the same time taking part in a hobby. We've met new people, travelled and visited places we never even knew existed. Of course, being in a wheelchair still stops me from certain aspects of it, for example caches involving muddy footpaths across fields, but we make up for this by doing other trails. We have even done urban caching in the centre of London.
Geocaching is a wonderful hobby to have. Not only has it motivated us to go outside and explore some brilliant places and areas, but we also have a great social life. There are loads of caching events to attend where we meet up with friends, old and new. We even bought a caravan so we could attend the camping events!
If you're interested in trying geocaching, the UK Geocaching website has useful blogs and resources to get you started. You can also find more information on the Geocaching Association of Great Britain website.