Weir eyes record seventh after Paris win
A rejuvenated David Weir is in confident mood ahead of his bid for a record seventh title at the 2017 Virgin Money London Marathon on Sunday.
Weir is going for his seventh title in his 18th consecutive London appearance, something never achieved before in the history of the event.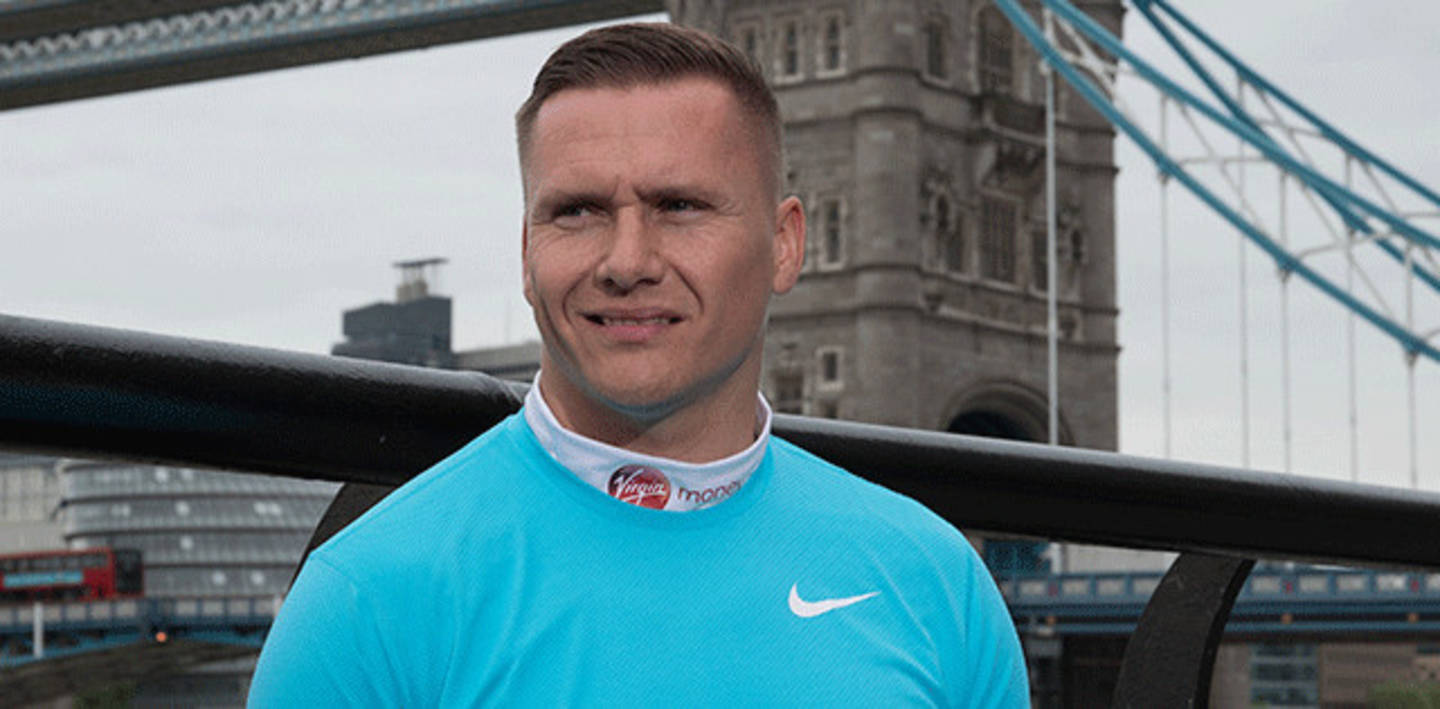 It will not be easy for the Briton for he faces some of para-athletics' finest racers, including reigning champion Marcel Hug, course record holder Kurt Fearnley and 10-time Boston Marathon winner Ernst van Dyk.
Weir announced his retirement from the track in January, but expressed a desire to continue competing on the road. It has given him another goal in athletics.
"London Marathon is the only event that gets me going," said Weir. "I just love doing it – it's been part of my life since I was eight.
"Since I've retired from the track, it's been nice to concentrate on the road. I'm going to see how Sunday goes to see what I do next."
The Surrey athlete last won the London Marathon in 2012, which turned out to be a memorable year. He excelled at the London 2012 Games, winning four gold medals, but was disappointed to miss out on adding to his titles at last year's Paralympics in Rio.
Despite such set-backs and career decisions, Weir is still feared on the road, however, and two weeks ago the six-time Paralympic champion received a timely boost when he won the Paris Marathon in 1:29:25.
"Rio was not my best Games," he says. "I was really happy with my performance and great to see where I am at, mentally. It has given me great confidence ahead of London."
In 2015, Weir came close to taking a seventh title in 2015 but narrowly missed out to American Joshua George. Hug took the 2014 crown and was victorious in a sprint finish last year, beating Fearnley and Weir.
The 31-year-old won the Paralympic title in Rio and a month later claimed the Chicago Marathon followed by victory in New York in November. On Monday, in Boston, he was involved in a sprint to the finish with Van Dyk, clocking a world best time as he crossed the line first.
"I had an incredible year in 2016," said Hug, "but I needed to take a break after New York. It allowed me to come back strong in Boston."
At 44, Van Dyk may be considered a veteran but he is still among the top finishers in major marathons.
He retired from his other sport, handcycling, after winning gold in Rio, and went back to full-time work. He had to settle for second in Boston on Monday behind Hug, and is yet to win in London despite racing here 12 times.
"The body's holding up OK, but after Rio I was dead and had a really bad time in New York," said van Dyk. "I got back into it in January, but it was tough to balance full-time work, a family and training."
The father of two touched on the theme of the 2017 London Marathon when he talked of his own #ReasonToRun. "It's all about a healthy body and mind," he said. "Racing motivates me to get up in the morning."
Fearnley has won most major marathons in the world, apart from Boston, although he was fourth there on Monday, more than two minutes behind Hug.
The 36-year-old won the London title in 2009 and 2013 and was second last year behind the Swiss athlete.
"Getting older means I know my body more," said Fearnley. "I felt good during Boston but it was a bit of a time trial. I'm hoping Sunday will be better."
George is also among in Sunday's line-up, as well as this year's surprise Tokyo champion, Sho Watanbe, and the 2010 London winner, Josh Cassidy.
The weather, road surface and tactics could be just as important as form on Sunday when the British crowd will no doubt be backing Weir for a seventh victory.
"It's a challenging marathon," said Weir. "But the finish is the best bit."