Marathon stars hail Majors success as Series XI launches in London
Marathon stars Amanda McGrory and Manuela Schär hailed the Abbott World Marathon Majors as a huge boost to wheelchair racing as Series XI of the global contest was launched today ahead of the 2017 Virgin Money London Marathon on Sunday.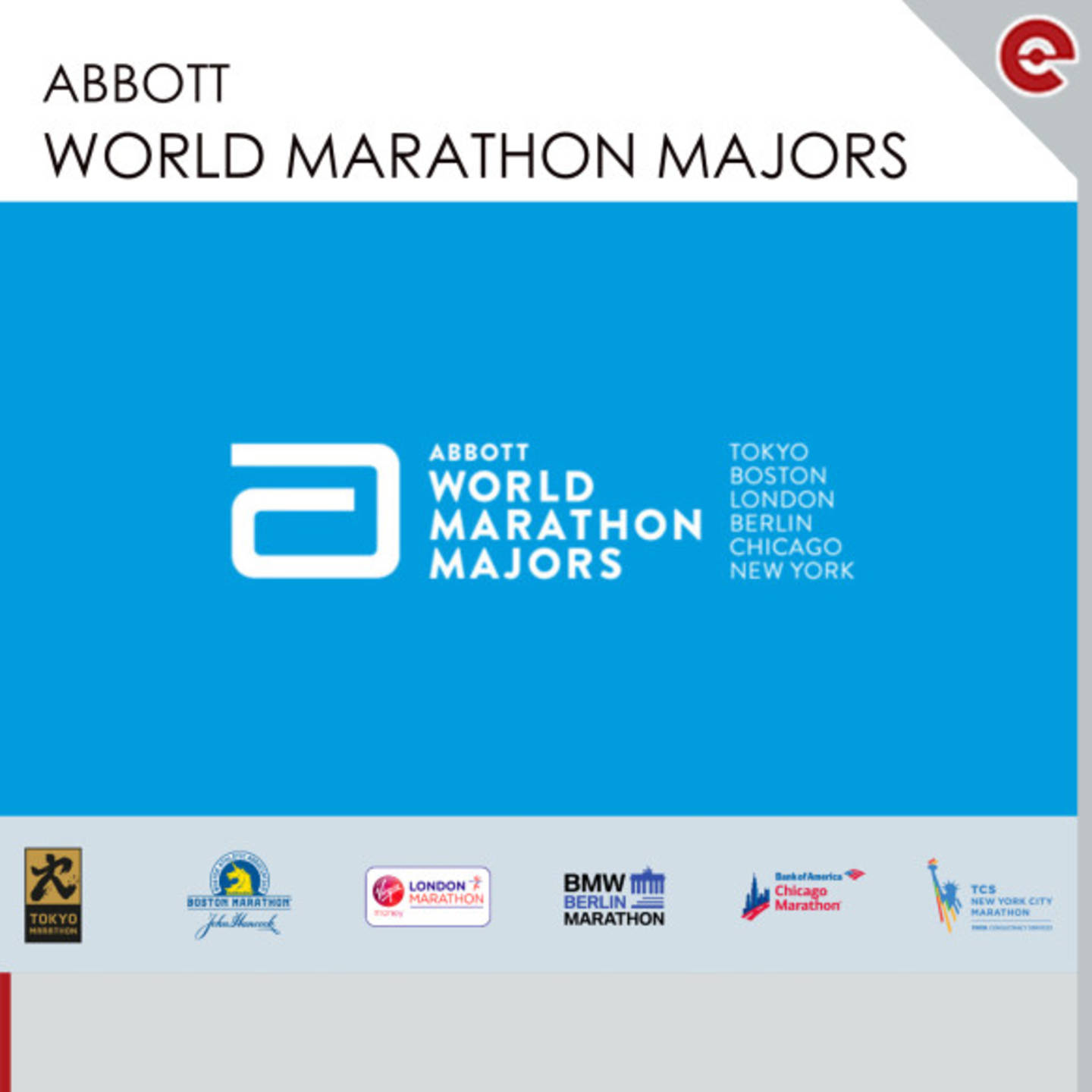 Series X concluded at the Boston Marathon last Monday with four thrilling races and the two quickest wheelchair marathons ever seen, after which Eliud Kipchoge, Marcel Hug and Tatyana McFadden were named series champions in their respective categories.
A wheelchair series was added to the programme for the first time last year, an initiative McGrory described as the biggest ever boost to her sport, while Series XI has its own innovation – a new prize structure designed to broaden the scope and appeal of the contests.
"In the US at least, nothing has done more for wheelchair racing and our public profile than the World Marathon Majors," said McGrory, a former London Marathon champion who was second in the Boston race, won in a world best time by Switzerland's Manuela Schär.
"It is a great approval for our sport," said Schär, who is will be favourite to win her first London title on Sunday after finishing second to McFadden for the last three years.
"It means we can become more professional every year and makes it possible to focus full-time on our training."
Their words were echoed by Kurt Fearnley, the Australian who holds the London men's wheelchair course record, and David Weir, a six-time London Marathon champion.
"When I leave the sport now, I can feel safe that it's in good hands," said the 46-year-old Fearnley, "In the early days we were kicking down doors to find races to let us in.
"Now I know there is some ownership there. Our people are your people. The Majors race directors and sponsors really know who we are and appreciate what we do… and the cash is pretty good too."
Hug and McFadden won $50,000 apiece for winning Series X, while Series XI will award the top three runners and racers on each of the four leaderboards at the end of the 12-month contest.
Alongside the new prize structure there's also a new charity programme. After each event in Series XI, the four race winners will choose a charity to receive a $10,000 donation, meaning a series total of $280,000 will go to good causes across the world, as AbbottWMM general manager Tim Hadzima explained.
"It is very important to keep looking forward and changing," he said. "We are always looking to innovate and broaden our scope.
"Last year we introduced a new wheelchair series for the first time and this year we are changing our prize structure to broaden our scope and impact so that we reward the top three men and women.
"We are also adding the cherry of a new charity programme that will contribute more than a quarter of a million dollars to charities around the world."
Hugh Brasher is event director of the London Marathon which will "bookend" the 11th series of the global marathon contest, starting with the 2017 races on Sunday and concluding at the 2018 London Marathon in 12 months time.
"It is a great honour for us to be launching Series XI," said Brasher. "It is all about a perfect partnership of the six best races in the world bringing the best athletes in the world together, and through them inspiring millions around the world to take up marathon running.
"It is what is unique about our sport, that 'normal' people can share a start line with the best in the world and be cheered on by the same three-quarters of a million people around the course.
"We are constantly working together as a group of six to improve our sport," he added.
"We have labelled our event this year 'the mental health marathon' and that ties in perfectly with the series sponsor, Abbott, who are all about living life to the fullest. Good health is all important for that, so it all fits neatly together."
"It really is a great collaboration," said Hadzima. "Our goal is about inspiring people to lead healthy lifestyles.
"The interest in running all six of our races has grown and grown. There will be 200 completing the six in London and there were 200 in Boston this week. We will have more than 2,000 'Six Star Finishers' after this weekend.
"So the World Marathon Majors is about everyone in our races, from the first across the line to the last."