Blog: "Getting outdoors is important for physical and mental health"
The English Federation of Disability Sport (EFDS) website features a blog post every Friday through the year. In 2017, we'll be sharing the experiences of disabled people, and those who support disabled people, on their journey to being more active. This week, to mark National Walking Month, Debbie North tells us how she enjoys trekking as a wheelchair user.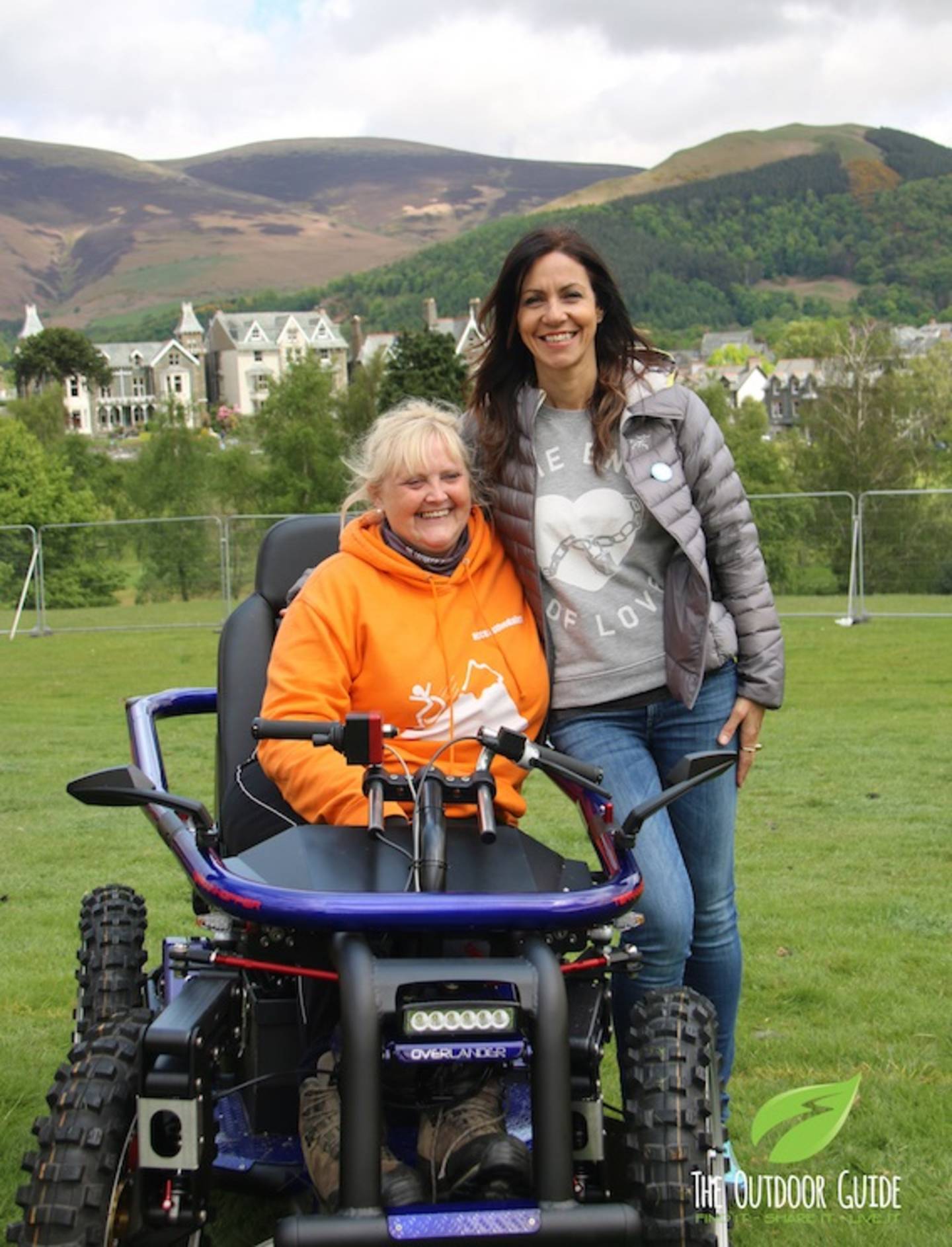 My name is Debbie, I am 55-years-old and I live in Cumbria. In 2008, I was diagnosed with spinal degeneration, and have since used a wheelchair. Before this, I had always been a keen hill walker. My husband Andy and I enjoyed long-distance treks – we'd completed a few together, including Coast to Coast, Dales Way and Cumbria Way.
Following the diagnosis, I began investigating all terrain wheelchairs which could get me back out into the hills. I found one called a Terrain Hopper, and it was with this that Andy and I completed the Coast to Coast walk in 2015. Last year, we published our first book, 'In the Spirit of Wainwright', which is a guide of the route we took across the country.
In 2016, we devised a new long-distance route from Semerwater, North Yorkshire to Bassenthwaite in Cumbria. This is a trek of 81 miles, and is entirely wheelchair accessible. Our second book, titled' The Coast to Coast to Coast', is due out this summer and gives a guide to this walk.
I now work with the Outdoor Guide with TV presenter Julia Bradbury. My role is to plan new wheelchair-friendly walks, as well as hunting down accessible places to stay and eat. Among other things, the website lists walks by location, so if you're thinking of trying some out it's a good place to start. You can also post your own walks for others to discover. The Outdoor Guide have totally embraced accessibility in the countryside.
In June, Andy and I will attempt a new long-distance route through the Lakeland passes. We don't know as yet if it is possible to do – but that's part of the fun! We enjoy trying new, different routes, hoping to make the inaccessible accessible.
Getting outdoors is so important for physical and mental health. A disability should not stop you from enjoying your passion. There are different places that hire out all terrain wheelchairs, such as the National Trust. We recently raised the money to buy one for the National Trust at Malham Tarn – find out more on the Outdoor Guide to this trek.
Being able to get back out into the hills has given me my life back. I can now enjoy being back outside with my family and friends.
Find out more about National Walking Month, including tips and resources, on the Living Streets website. Visit the Outdoor Guide website for trekking and walking resources.
If you are interested in being active, find out how to start. Or contact us to share your story.