Blog: "Golf makes me focus and boosts my self-esteem"
The English Federation of Disability Sport (EFDS) website features a blog post every Friday through the year. In 2017, we'll be sharing the experiences of disabled people, and those who support disabled people, on their journey to being more active. This week, Warren, a 16-year-old from North Baddesley (near Romsey), talks about his passion for golf.
I have autism, learning disabilities, dyslexia, dyspraxia and global delay – but do not let these disabilities stand in my way.
I am mad about golf. I've been playing and volunteering in golf since I was 11-years-old. My home club is Salisbury and South Wilts Golf Club, which has supported me – I'm very proud to be a member. I also volunteer with Jon Waring, the club's golf pro.
I love playing golf as I meet new friends, mix with new people and get out in the fresh air. Golf makes me focus, improves my concentration and boosts my self-esteem. If I am struggling in other areas of my life, I think about golf and how it's something that I'm good at. I can also get out for a round and burn off any negative thoughts from my system, which stops my depression and helps me feel less anxious.
Golf makes me feel alive, and has changed my life for the better. I've set up my own charity, Warren Clark Golfing Dreams, and go out into the community delivering snag golf, using Snag Golf Inflatable. I love doing this, as it benefits others. It gives me so much satisfaction to be able to help other people and share my passion for golf with them. I wish to encourage more people to get into golf through my volunteering, and this is why I set up my golf charity.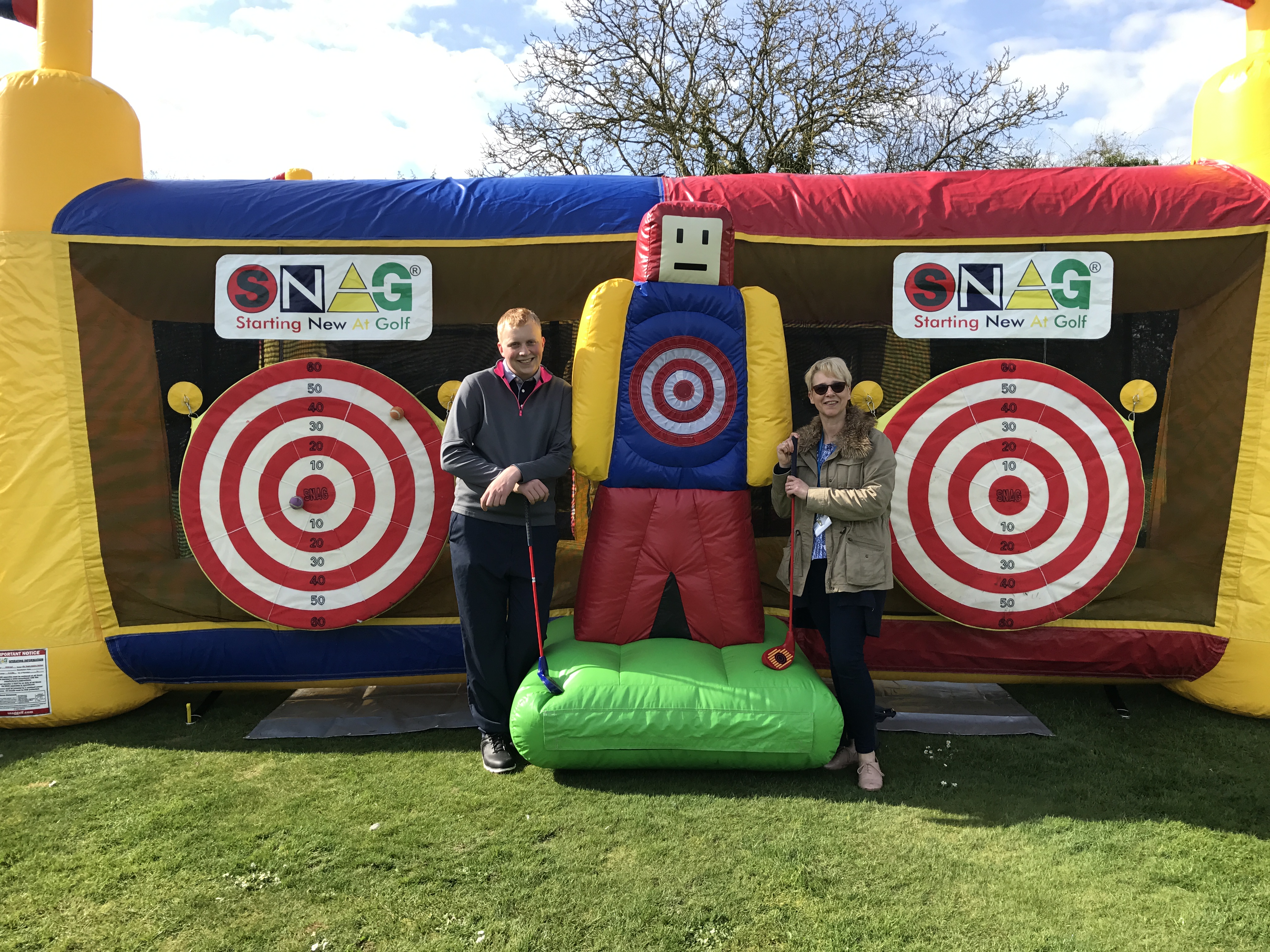 I have had so much support from Jon and all the members at Salisbury and South Wilts Golf Club. I've been bullied at other clubs in the past but I'm proud that Salisbury and South Wilts is my home club. I feel very happy and settled there, and grateful for all the support I have had.
I played in the Macau Masters in China in April, and won joint second place out over one hundred and fifty golfers. I'm looking forward to playing at the Special Olympics GB National Games in Sheffield this August, and have got a busy year ahead with events for Warren Clark Golfing Dreams, on top of volunteering with the club.
I'm on the England and Wales Golf Youth panels, am a qualified European Golf Teachers Federation (EGTF) coach and am an ambassador for England Golf. All these activities keep me busy – I thrive on an energetic lifestyle, and it helps keep me fit.
I've made some amazing friends through golf. If you've even thought about trying a new sport, I'd say go for it. If you like it, stick with it! If not, try another sport instead. It could change your life for the better.
England Golf is the national governing body for amateur golf. If you're interested in trying the sport, visit the England Golf website.
Warren also supports Time to Change – a charity aiming to change the way we all think and act about mental health problems. Visit the Time to Change website to find out more.