Blog: "It doesn't take long to become part of the group"
The English Federation of Disability Sport (EFDS) website features a blog post every Friday through the year. In 2017, we'll be sharing the experiences of disabled people, and those who support disabled people, on their journey to being more active. This week, Isra Mumtaz talks about badminton, anxiety and being part of a team.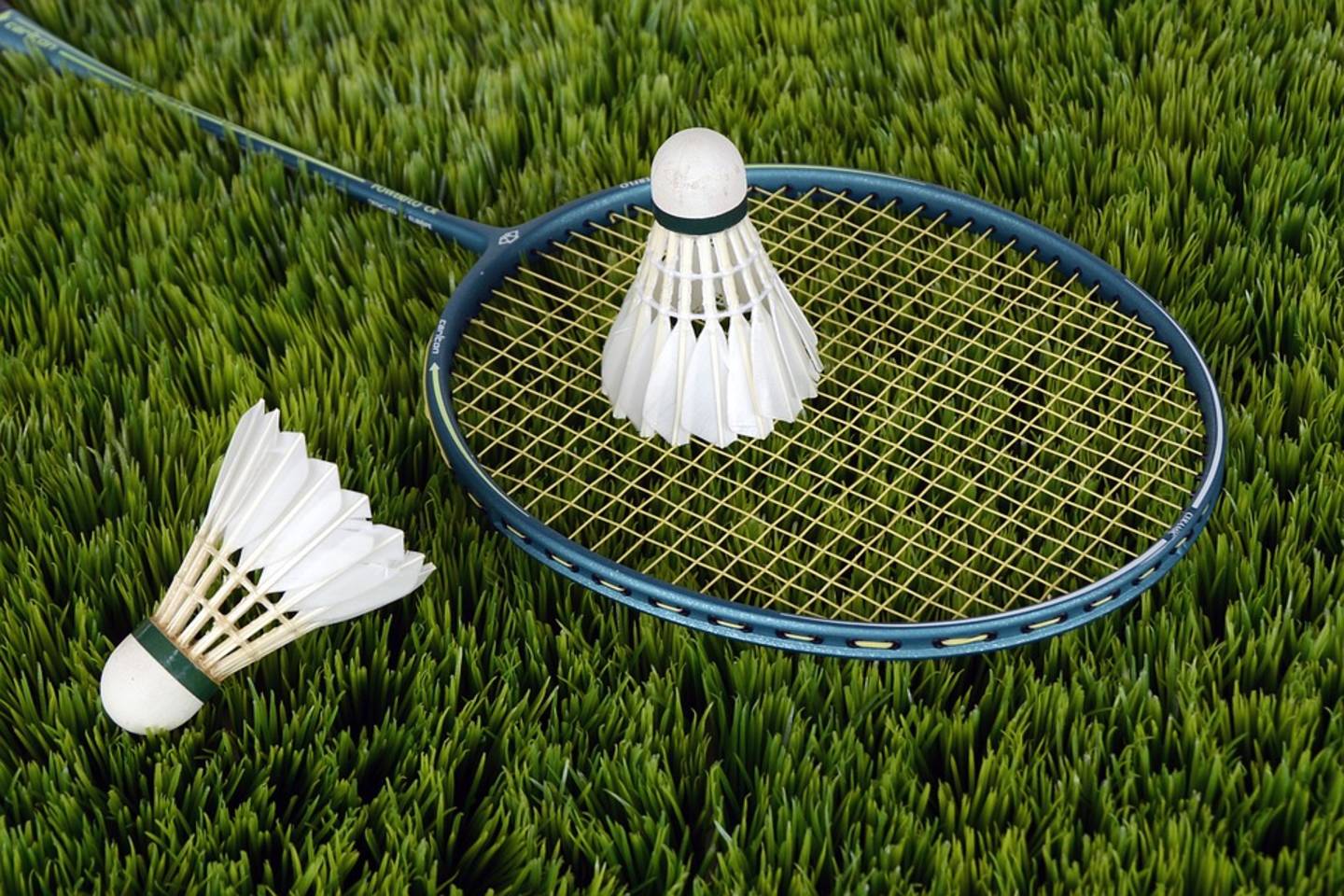 My name is Isra and I live in Redbridge, London. I have generalised anxiety disorder. I've been playing badminton for over a year now, and usually go with my sister and cousin. We play leisurely on Sundays with a group of people we know, and Wednesday evenings we go to a women-only club.
I got into badminton without planning to – I just sort of fell into it! My aunt used to play badminton, and one day when she was staying with us, she invited me to go along with her. I don't know what made me say yes, but I said I'd give it a try and went with her. Even though it was difficult, and I didn't know how to play (I wasn't great at the start!), I really enjoyed it. I got a buzz from it, and it made me feel really good.
I told my sister about it and although she wasn't really interested at first, after a few weeks we went together and it was a lot of fun. I got that same feeling again.
When you're playing, it just feels good and you often find yourself laughing, even if you make a mistake. Everyone's in a good mood when they're playing, and it's a very non-threatening sport, with a lot of teamwork. We usually play doubles instead of singles, so you have to work with your partner.
Badminton has also benefitted me in my daily life. I used to play sport, but then I stopped and badminton was the first activity I took up again. It made me feel great, and had an impact on the rest of the week. I'd look forward to going again all week, and it put me in a more positive mood.
Over the past year, I've established new friendships and it's like I'm part of a team now – everyone's happy to see each other. We've got a What's App group for the Wednesday club, and if anyone doesn't turn up they'll get a message checking how they are, so that's really encouraging.
That kind of supportive environment is really important. When I first started, I didn't talk that much and my anxiety levels were really high. I wasn't sure whether I wanted to continue going, especially to the Wednesday class because that was at a club, but over time I went with my sister and cousin and my confidence grew. Now, as I'm one of the regulars I'm even getting asked to do some voluntary bits. For instance, when the coach or organiser isn't there, I'll take the register. My cousin and I sometimes also step in to lead the warmup activities, which is something I wouldn't have imagined doing when I started.
Beyond badminton, I've been thinking about taking up cycling again. I used to cycle but stopped, which is a shame as I used to enjoy being out in the open. It's difficult to get back into an activity when you haven't done it for so long, but that's definitely something I'd like to do again.
If you're thinking of trying a new sport, go for it! Find a list online and see what catches your eye, try it out and just see how it goes. A lot of clubs and groups are so supportive. It can be really scary at the start, especially if you go on your own. It can help to invite someone along, like I did with my sister, to reduce some of the fear factor.
When I went to my first badminton session, I was petrified and I didn't want to go back, but once you keep going and you meet friendly people it doesn't take long to become part of the group. Badminton is part of my identity now. Even if I'm having a really bad week, for instance when my anxiety flares up, I just keep going as it's time out for myself. The joy I experience while playing badminton helps me to never to miss it and I always feel better for it. If you're thinking about joining a sport but unsure, just ask yourself, what's the worst that could happen? And just go for it!
Keen to try badminton? Visit the Badminton England website to find events and your nearest club.
Mind, the mental health charity, is there to make sure anyone with a mental health problem has somewhere to turn for advice and support. For more information, visit the Mind website.