InstructAbility project reaches final of National Lottery Awards
InstructAbility, a training programme run by spinal injury charity Aspire, to help disabled people start a career in the fitness industry, has been shortlisted for the National Lottery Awards 'Best Sport Project'. Winners in each category are decided by public vote which opens on 29 June and runs until 27 July.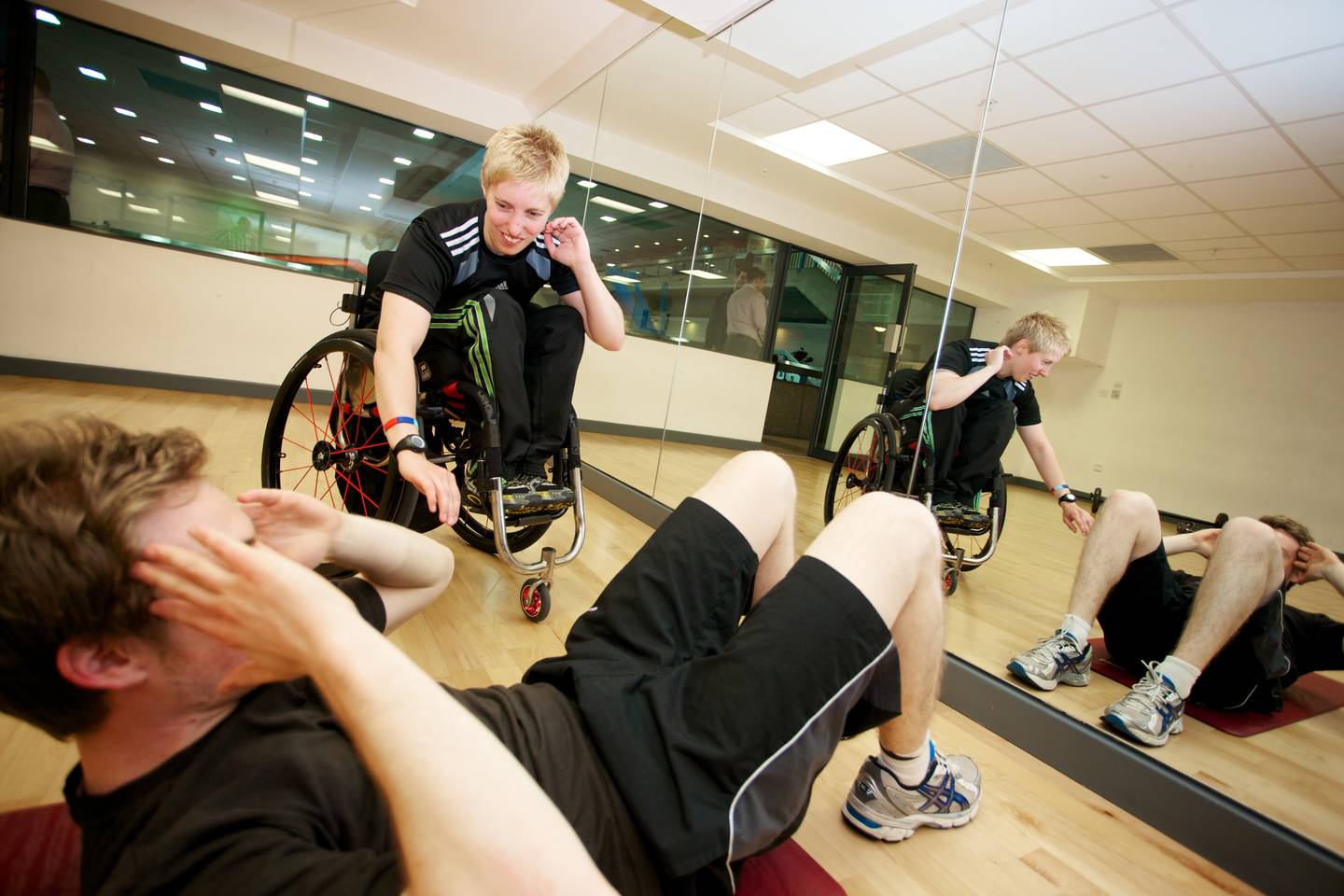 InstructAbility provides disabled people with a path to employment, but also makes the sector more inclusive and encourages other disabled people to enjoy an active lifestyle.
Research shows there is a significant gap between disabled and non-disabled people's sporting participation because of numerous barriers such as accessibility, how disabled people see themselves and the attitudes of other people.
InstructAbility participants, who have impairments ranging from physical and sensory to mental health conditions, complete a YMCAfit training course to qualify as gym instructors with a disability specialism. They then undertake a 12 week voluntary placement. Afterwards they are encouraged to progress into paid work, with many developing into group exercise instructors, personal trainers, rehabilitation specialists and setting up their own businesses.
More than 300 people have qualified as fitness professionals and volunteered in leisure facilities across the country, thanks to National Lottery funding via Sport England. These trainers have delivered 70,000 fitness sessions with disabled clients and helped to raise awareness of disability among staff and other customers. Half the participants have moved into paid employment.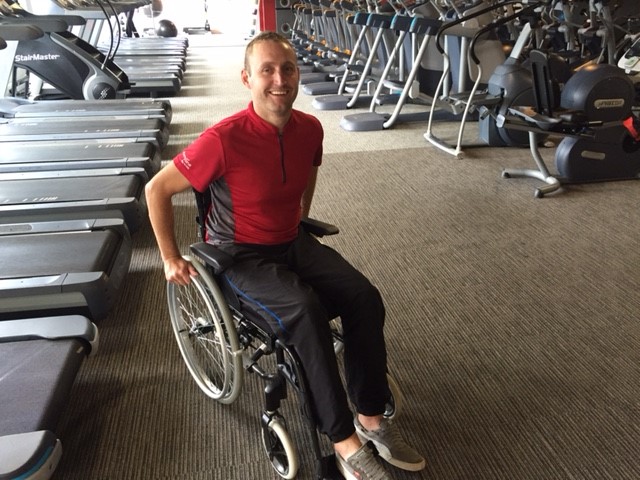 Gary Puddifoot (pictured above), 32, was diagnosed with Multiple Sclerosis (MS) ten years ago and is a full time wheelchair user. With help from InstructAbility, Gary got a job at a leisure centre in Stratford.
Gary said:
"At first, I thought people wouldn't listen to me because of my impairment but through the training and the support I received, my confidence as an instructor grew. I found I could relate to people better because I understood the challenges that they were facing.
"I absolutely love my job. I have a particular desire to get those with impairments or health conditions involved with fitness, and my story goes to prove that disability does not dictate what you can and can't do in life."
Baroness Tanni Grey-Thompson, one of Britain's greatest Paralympians and Chair of ukactive, sees InstructAbility as a programme that not only helps to change individual lives but has an impact across the whole physical activity sector.
In supporting the National Lottery Award finalist, Tanni said:
"There needs to be a fundamental shake-up of our approach to bring physical activity for disabled people into the mainstream, but there have been encouraging strides taken in recent years and InstructAbility deserves a lot of credit for this.
"The initiative is carrying out vital work to diversify our workforce by helping disabled people to gain the skills, training and opportunities to build careers in the physical activity sector based solely on merit. It is a great example of a proactive step towards being the all-inclusive physical activity sector that we aspire to be."
Hilary Farmiloe, InstructAbility Manager at Aspire said:
"We're delighted that our achievements helping so many disabled people build careers in the leisure sector have been recognised. We hope everyone who knows InstructAbility and how we improve lives will vote for us to be named the UK's Best Sport Project."
You can vote for InstructAbility to be the Best Sports Project from June 29 until July 27 online at Lottery Good Causes website or by calling 0844 836 9708.
Photo credit: InstructAbility, Aspire