Golden performances at Typhoo National Junior Athletics Championships
The North West region was delighted to lift the team trophy at this weekend's Typhoo National Junior Athletics Championships. Typhoo supported the event, which was organised by the English Federation of Disability Sport (EFDS) and held at the Warwick Athletics Stadium in Coventry. More than 200 junior disabled competitors returned home with a superb mixture of medals and personal bests.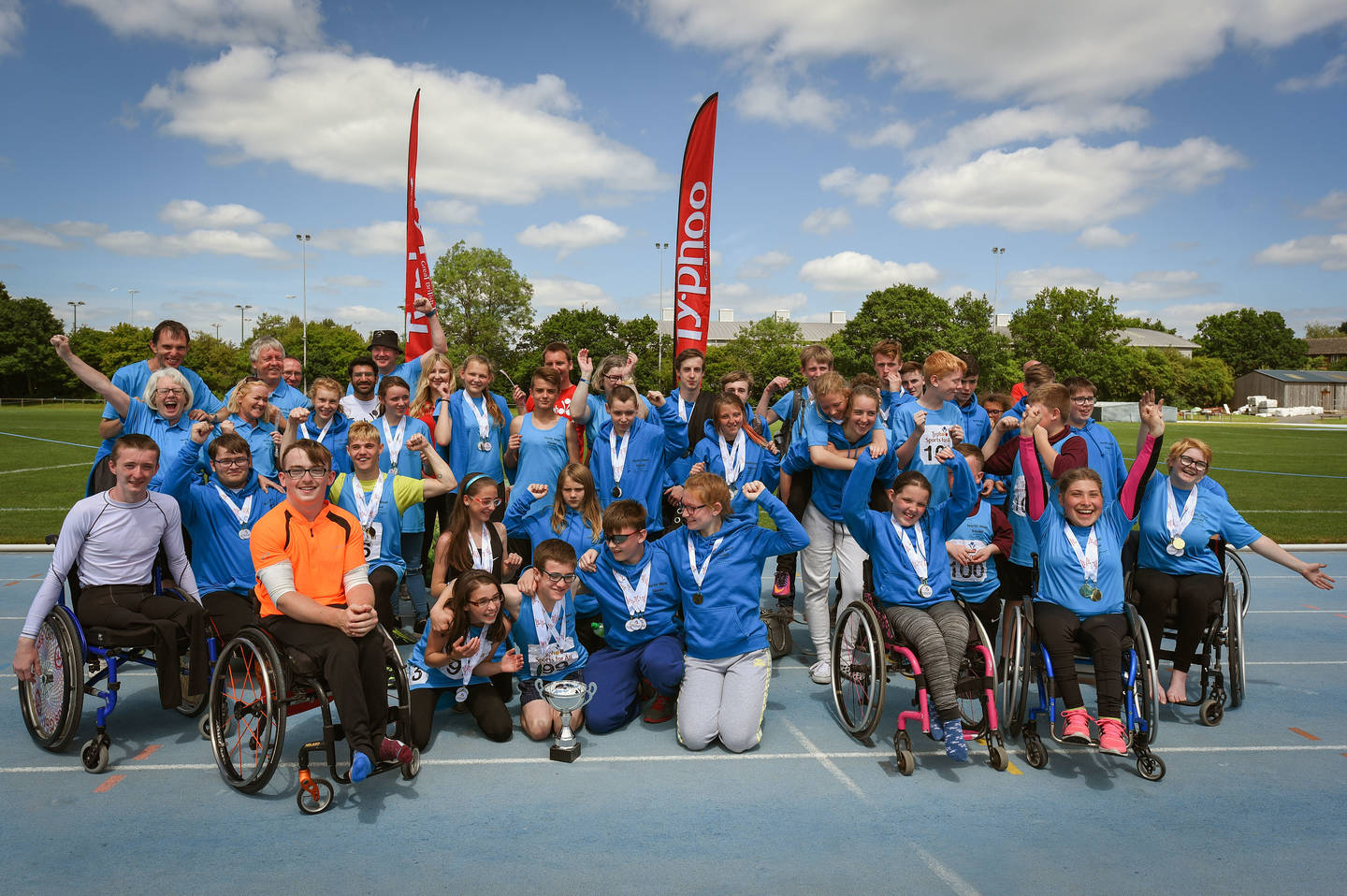 For the last few years, North West has missed out to North East, but this weekend their athletes were determined to fight to claim the team trophy back. They accumulated enough team points over 1st and 2nd July to be victorious, with North East settling for second place and East in third.
North East's Michael Buchan, who picked up the Lions Club UK Endeavour Trophy, was amongst athletes celebrating success. Esme O'Connell from the East region, was awarded the best female performance award, whilst Ross Paterson, from Scotland, took the best male.
Ross commented after winning the award:
"Thank you to Typhoo Tea for their continued support and to EFDS for a great event over the course of the weekend. I'm delighted to have won three golds over 100, 200 and 400m as well as this trophy."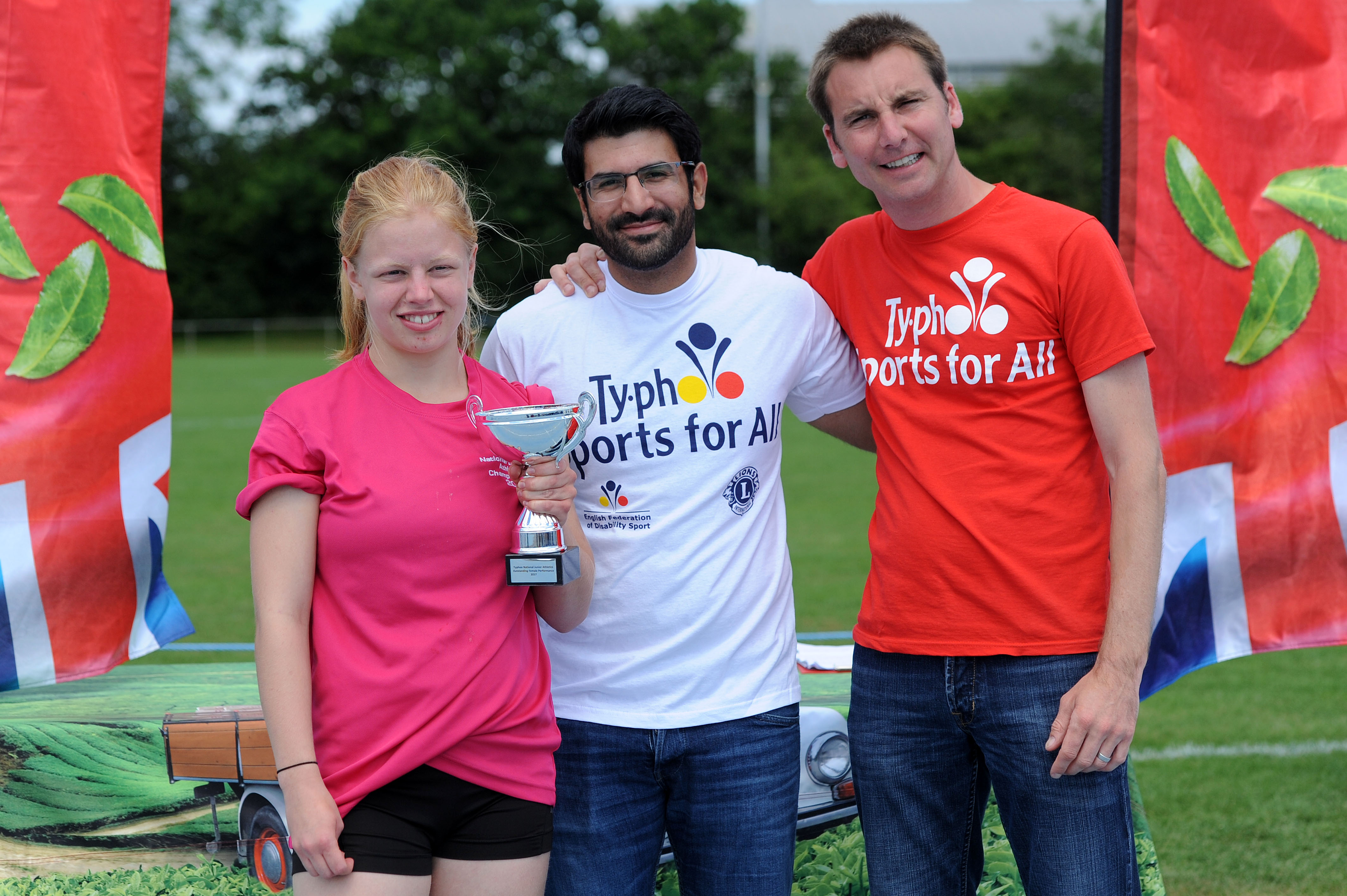 Somnath Saha, CEO of Typhoo Tea, said:
"Sport unites people and, at Typhoo, bringing communities together is an important part of what we do. Supporting EFDS again this year, we place a high importance on providing more opportunities for young disabled people to compete at a high level as part of our ongoing Sports for All programme. This year, we've seen some incredible athletes from varied backgrounds compete across multiple disciplines. It's been an honour to learn their stories and support them throughout this competition."
Jannine Walker, National Events Manager for EFDS, said:
"We are really thankful to Typhoo for supporting such an amazing weekend. From beginners to potential world champions, this event encapsulates the meaning of true sports participation. We hope all the young disabled people who took part continue to develop their talent, but most of all, continue to enjoy being active for life."
It is the third year that Typhoo has added an extra 'OO' to the National Junior Athletics Championships. The support has enabled 1400 disabled athletes this year to take part in this athletics programme across England. The Championships offers a full programme so athletes with a wide range of impairments can take part, something that is not often supported at many other events.
Lions Club International UK has been involved since the event began and this year was no different, with their generous support at the national and regional events across England.
The annual event continues to confirm its status as a favourite in the sporting calendar. Many elite disabled athletes began their own success at this prestigious event, including Hannah Cockroft, Hollie Arnold and Aled Davies. Former Paralympian Nathan Stephens, at the event as team manager for the Welsh region, impressed the crowds when he gave volunteers a masterclass in javelin throwing.
This summer is crammed with exciting elite athletics on home soil with the World Para-Athletics and IAAF World Championships in London later in July. This reinforces the Typhoo National Junior Athletics Championships' importance in increasing the number of young disabled people in sport, ensuring there are more opportunities to develop talent.
Staff and athletes alike were full of praise for the event, which features in their yearly training schedule.
Maria Verdeille, part of the staff team for the East region, said after the event:
"It's the first major event for a lot of disabled people here, so it's their first time understanding what competition is, what it's like being away from home and being part of a team. The competitive nature of the Championships is important because the athletes watch and learn from each other.
"The atmosphere is brilliant, with the team, parents and supporters cheering you on."
A member of Maria's team, field athlete Conor, 16, agreed:
"Going to the regional event helped me build up to the National Championships. I like taking part because it's challenging and pushes me to do better."
More information
All event or programme enquiries should be directed to Jannine Walker, EFDS National Events Manager, on jwalker@efds.co.uk or 07725 273 158.
For more information on Typhoo Tea, please visit www.typhoo.co.uk