Blog: "The support of family and friends is so important"
The English Federation of Disability Sport (EFDS) website features a blog post every Friday through the year. In 2017, we'll be sharing the experiences of disabled people, and those who support disabled people, on their journey to being more active. This week, 16-year-old Olivia from Camberley, Surrey, talks about her sport – wheelchair racing.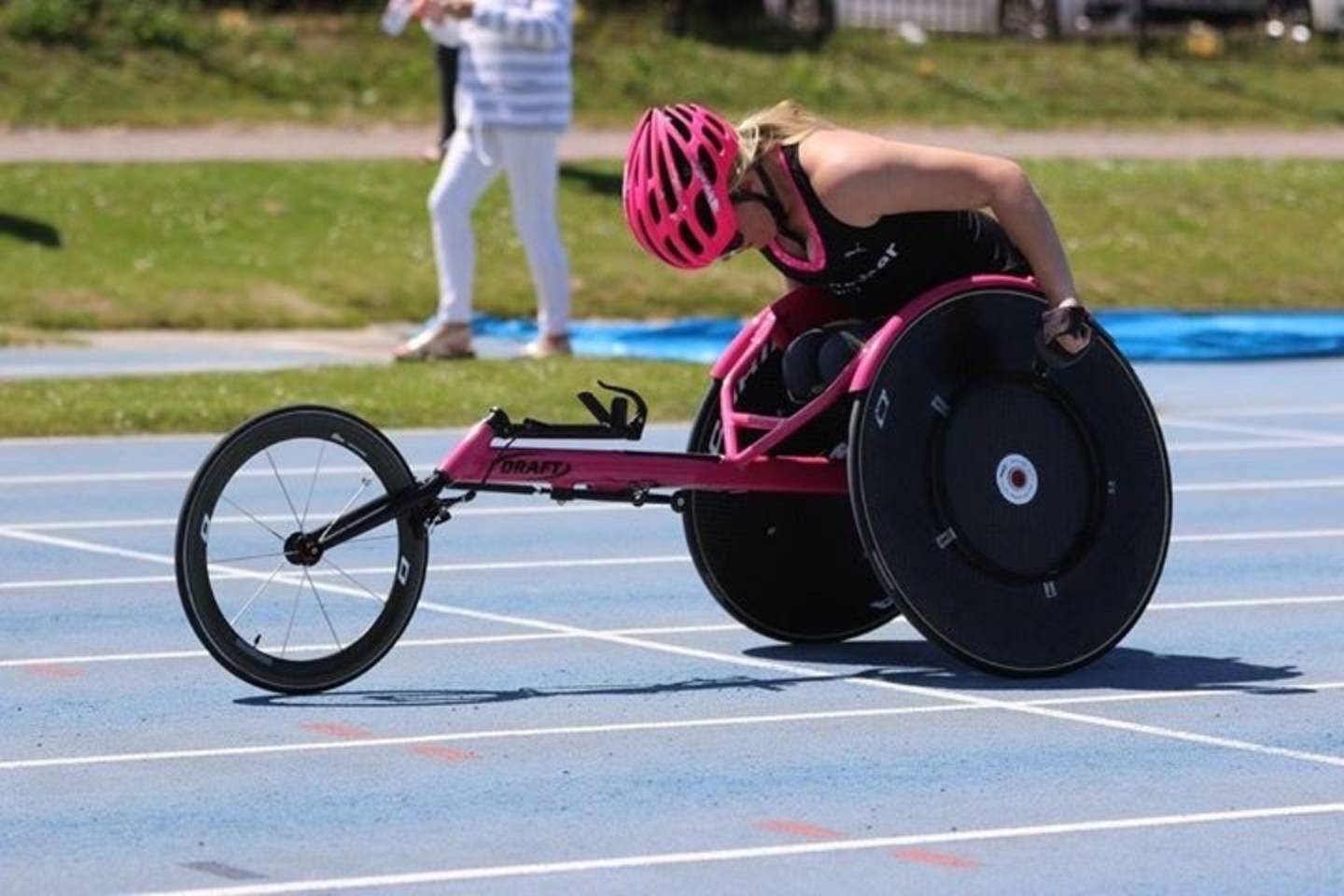 I am a wheelchair racer, and I have cerebral palsy, as well as hearing and visual impairments.
I usually take part in a team called the Weir Archer Academy, a charity founded by David Weir CBE and Jenny Archer MBE. I started the sport in 2014, after being inspired by David's performance at the London 2012 Paralympics.
I enjoy being active because you get the opportunity to meet people who understand your disability, and who have been through the same difficulties in life. It's also good for my fitness and health. Being active helps me with my daily life because I have become stronger and fitter. I have even become a better person, and much happier in myself.
At the beginning of a session, I feel a little tired, especially if I've had a long day. When I finish training, I feel fit, stronger and hungry!
The support from my family and friends is so important to me because they have every faith in me. We've been through some really difficult times in my life, and I hope to make them all very proud every day and of course when I achieve things on the track that they never thought I would be doing, like setting new personal bests and moving up the UK and world rankings.
2017 is going to be busy! I have most of the UK athletics events lined up for this year, and I'm also hoping to get selected for the School Games in September.
If you are just sitting at home wondering what to do with life and have the same challenges as me, please give sport a go! You never know, it might change your life for the better, like it did mine.
If you're interested in athletic sports, visit the British Athletics website for news, events, opportunities to get involved and more.
The World Para Athletics Championships 2017 runs from Friday 14 to Sunday 23 July – visit the London 2017 webpages for news and results.