Davies and Peacock win gold at World Para Athletics Championships
It was another golden night for Great Britain on day three at the World Para Athletics Championships. Aled Davies blitzed the field as he secured his third World Championship F42 Discus crown after throwing a new championship record. Sprinter, Jonnie Peacock claimed Britain's eighth gold medal as he stormed to victory in the T44 100m final.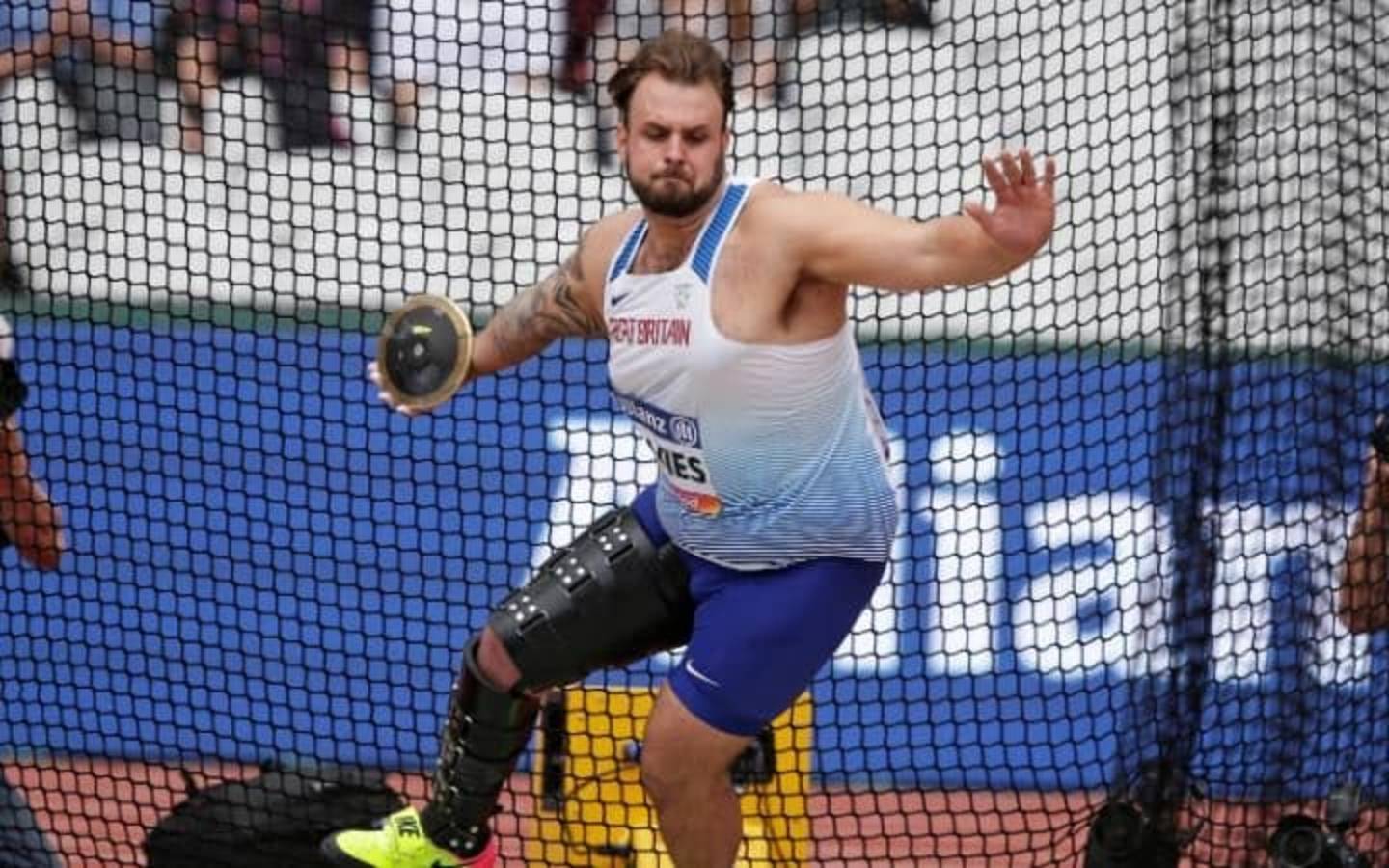 Alex Davies launched a monster throw of 51.54m, less than three metres shy of his own world record, as he claimed the title and set himself on his way to an historic 'triple-double', having claimed gold in both F42 discus and shot put in the last two competitions.
The 26-year-old Welshman beat his own championship best, a 49.59m effort he set in Doha in 2015, and vowed there was much more to come as he prepares for his second event, the F42 shot put, later this week. Davies said:
"There's the shot next Saturday, which is my favourite event. It was great to come down here and dominate the discus. I came here to execute a process and do what I'm capable of doing – I don't think about any of the competitors. I'm focused on delivering my best in front of all of the wonderful fans who are out to support us."
Great Britain captain Dan Greaves could not join Davies on a podium after coming fourth in a fiercely competitive F44 Discus final.
In the T54 1500m, Britain's Richard Chiassaro finished second in his heat to progress but came eighth in the final.
Elsewhere for Britain, Graeme Ballard led for most of his T36 200m heat, but was eventually pipped to the win by Krzysztof Ciuksza, but the Brit still qualified for tomorrow's final. Paul Blake is another T36 200m sprinter who lives to fight another day, running a personal best time of 25.29 to finish fourth and join Ballard in the final.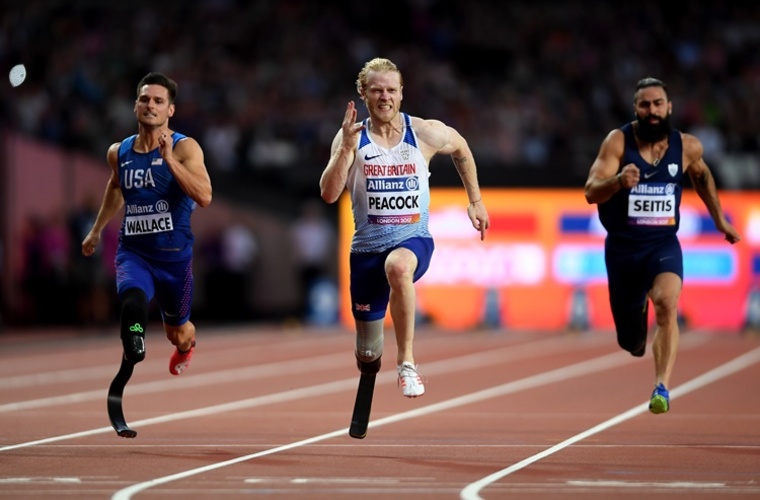 The night belonged to sprinter Jonnie Peacock, the 24-year-old two-time Paralympic champion finished first in the T44 100m final, in a time of 10.75 seconds to claim his second world title. Peacock crossed the line ahead of German Johannes Floors and American Jarryd Wallace.
And the sprinter admitted afterwards that he was struggling with cramp earlier in the evening and feared he may not be able to complete the race. Jonnie said:
"It was so scary, I was cramping in my warm-up. I was stretching my hamstring over and over again and that is not a usual thing to do on the start line. I'm so thankful I finished in one piece.
"Coming back here [London Stadium] is insane. There is no other place that treats para-sport like this. We have taken it a step on. If we could have every World Championships here, that would be great as the way everyone laps it up is insane."
Earlier in the evening, Maria Lyle followed up her bronze in Rio with a third place in the T35 200m. Maria took the bronze with a season's best time behind Australian Isis Holt. She said:
"I'm happy, I was injured and I have only been able to sprint since Wednesday. I want to thank the crowd. It is amazing, the busiest crowd I have ever run with and in Para events we don't normally get this. I was not in the best shape coming in so I thought I would just enjoy myself and I did."
Other British performances on day three included Kieran Tscherniawsky, who finished fifth in the F33 shot put, while Zak Skinner's best ever time of 11.15 was not enough to get him a place in the T13 100m final.
British 18-year-old Julie Rogers came sixth in the T42 100m final and European silver medallist Sam Ruddock came seventh in the F35 shot put.
Photo credit: Getty images