Final flourish for GB at World Para Athletics Championships
Sammi Kinghorn won gold on the final day of the World Para Athletics Championships, to complete 10 fantastic days of competition for the British team. Great Britain (GB) finished with their best medal tally for 19 years, collecting 39 medals in total - 18 gold, 8 silver and 13 bronze.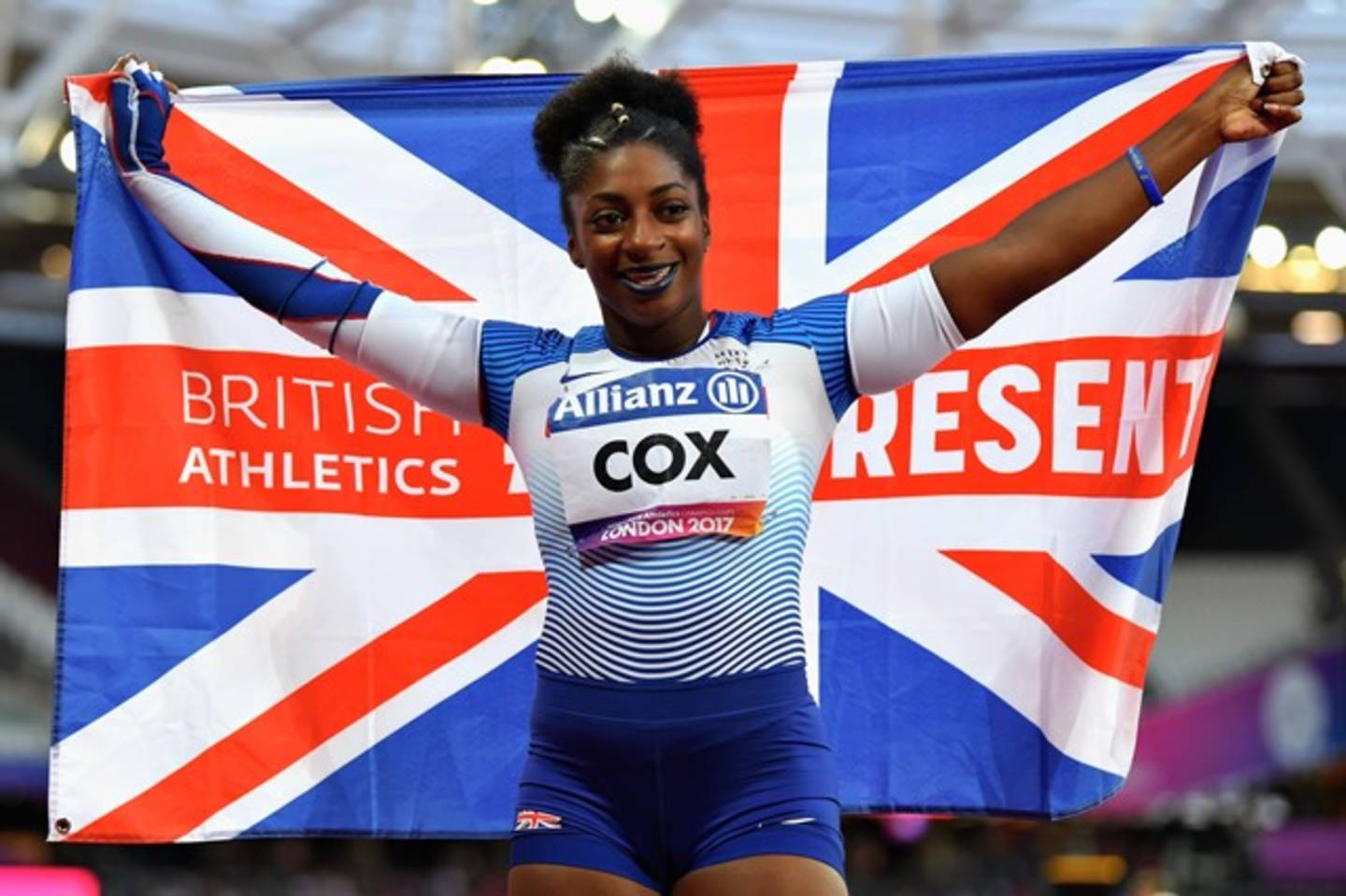 The GB gold rush began on Friday (21 July) with Kadeena Cox (pictured above) taking gold in the T38 400m. Expectations were high and the current world record holder and Paralympic champion did not disappoint. She dominanted the race, crossing the line six seconds ahead of her nearest rival in a time of 1:02.87.
Jonathan Broom-Edwards kept the GB medal tally ticking over on Saturday morning with silver in the men's T44 high jump. Jonathan cleared 2.08m at his third attempt to take silver, leaving Polish athlete Lepiato to take the gold with a jump of 2.14m.
As night fell on the London Stadium, British athletes produced a string of stunning performances and collected four more medals.
Aled Davies claimed the coveted 'triple double' and became six-time World Champion, adding the men's F42 shot put title to the F42 discus crown that he picked up last weekend. Davies smashed his previous world record of 16.13m with a monstrous throw of 17.52m. He said:
"I told my coach: 'this year, I want to be in London, I want to be in the best possible shape and I want to be throwing world records' – and that's what we've done.
"I knew this was my opportunity. I had all the tools in place and I just needed to go out there and show what I could do."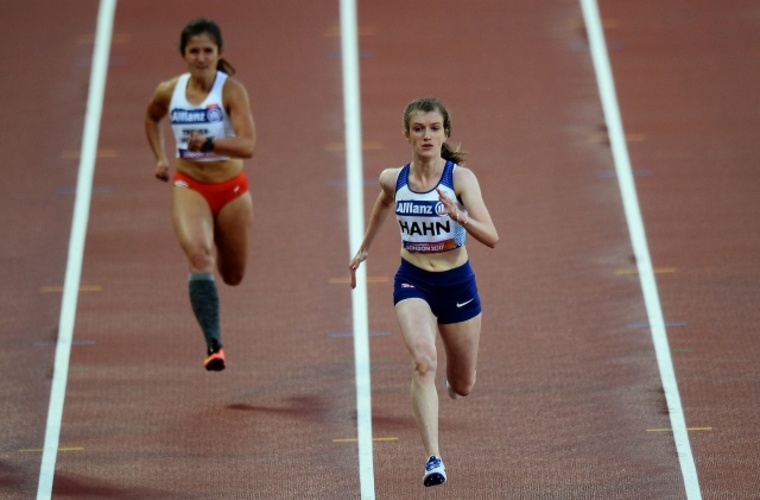 In the women's T38 100m, Sophie Hahn (pictured above) blitzed the field with a world-record time of 12.44 seconds, storming to her second gold medal of the competition after her victory in the T38 200m. She said:
"I was feeling really good this week and to do a double was just phenomenal. For me, I've trained really hard this year. This is what I've been working for.
"When I crossed the line, I had a quick glance at the clock. When I saw 12.4, I was absolutely over the moon."
Hahn was joined on the podium by Kadeena Cox, who secured silver with a time of 13.07 seconds.
Georgie Hermitage Followed Hahn's lead with victory in the women's T37 100m - gritting her teeth after a slow start, Georgie powered to the line in 13.36 seconds. That marked a second gold medal for the 28-year-old, following her previous T37 400m triumph.
Great Britain finished with a flourish on the final day of competition (Sunday 23 July) at the World Para Athletics championships in London.
Wheelchair racer, Sammi Kinghorn completed a golden double with victory in the T53 100m, having already won the 200m. Kinghorn blazed a trail and crossed the line first in 16.65 seconds - the first time she has ever beaten her Chinese rival Hongzhuan Zhou. Sammi said:
"[It was a] really big surprise. I couldn't believe it when my name flashed up. That's the first time I've ever beaten that Chinese athlete. I was so focussed and I thought that maybe I'd come second.
"I'm never going to get over this week – it's been absolutely incredible. I've loved every minute of it."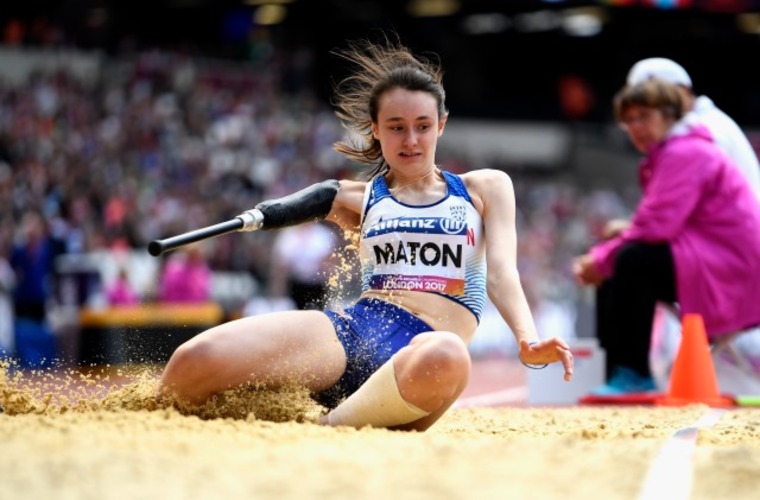 Elsewhere, Great Britain picked up a trio of silver medals on Sunday through Polly Maton (pictured above) in the T47 long jump, Jordan Howe in the T35 100m and Mickey Bushell in the T53 100m.
Great Britain finished third in the medal table, with a total of 39 medals, eight more than they won in Doha two years ago. View a list of GB medal winners and overall medal table on BBC Sport website.
As the Championships came to a close on Sunday, organisers have been reflecting on a job well done. Ed Warner, co-chair of the London 2017 Organising Committee and chairman of UK Athletics, said:
"For me, great sporting occasions are made by a combination of fantastic performances – in this case, on a track or on a field – and fan engagement.
"The public has shown that Britain, as the birthplace of the Paralympic movement, remains its spiritual home, in many ways."
Visit the Paralympics website for a full break down of GB medals and sporting action from the 2017 World Para Athletics Championships.
Photo credit: Getty Images