Leonard Cheshire survey highlights demand for local activities
A survey by Leonard Cheshire Disability has revealed that despite the success of the recent World Para Athletics Championships, access to sport at local level is still a problem for disabled people. The English Federation of Disability Sport (EFDS) welcomes the latest findings and encourages providers to access the range of research, resources and training available.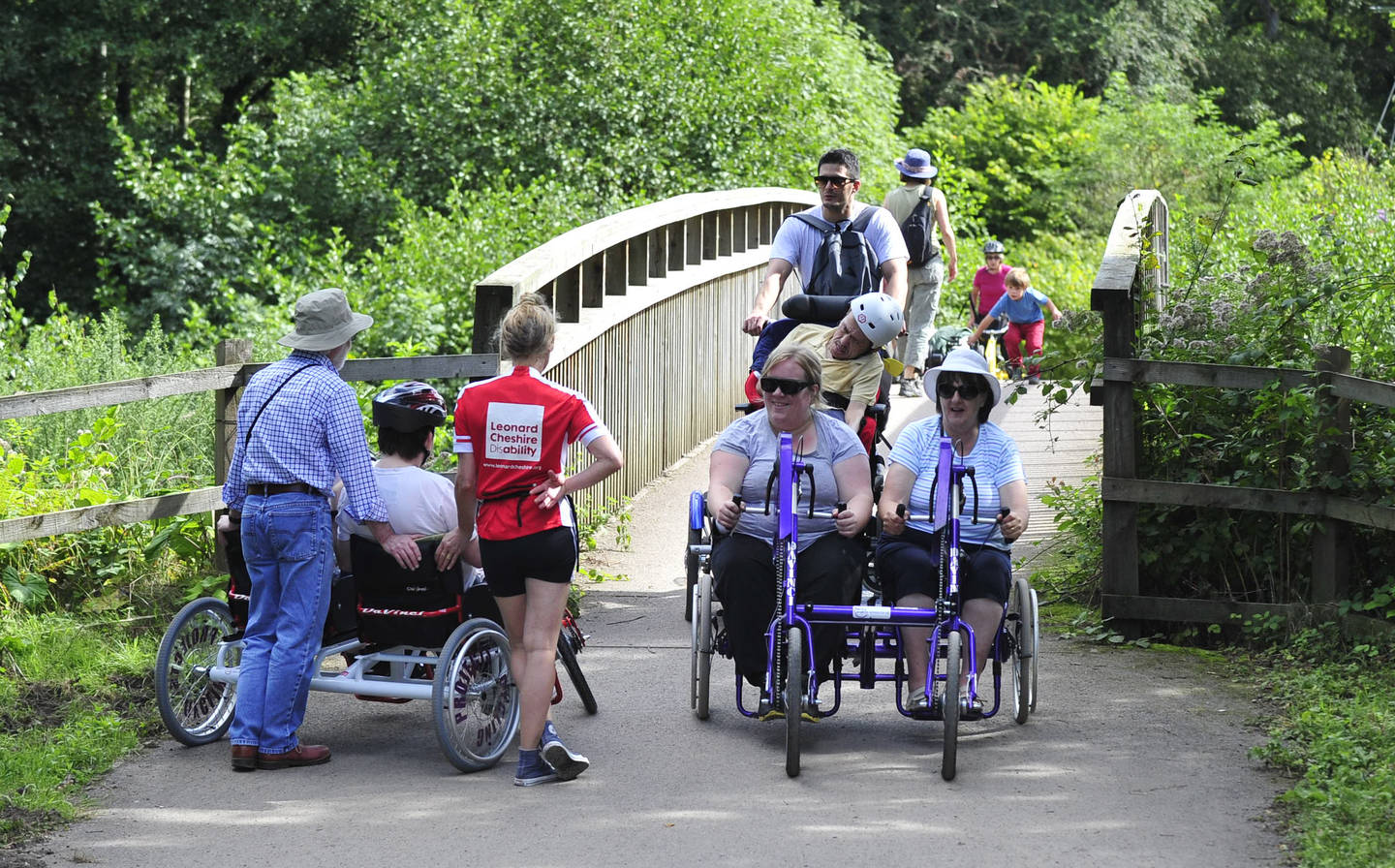 Five years on from the London Paralympics 2012, the World Para Athletics Championships were rightly heralded as another roaring success. But this success may not be echoed at a local level for those living with impairments or health conditions. In Leonard Cheshire's survey, 60% of over 100 respondents – ranging from 13 to over 65 years of age – 'rarely' or 'never' taking part in sport or physical activity and 66% finding their local gym difficult to access.
Only 20% of respondents took part in sport or did physical activity twice a week or more.
Among the respondents was triple gold medal winning Paralympian Peter Hull, who won his medals at Barcelona 1992:
"Accessing swimming pools in the 1970s and 1980s was difficult but I'm pleased to say it has got a lot better with the introduction of building legislation. However, it's still not perfect and I feel more consultation needs to take place, at the planning stages.
"I have seen a positive change, particularly since 2012, in attitudes to participation in adapted sport. A lot of this can been put down to training of coaches and facility staff members, but feel more can be done."
Neil Heslop, Chief Executive at Leonard Cheshire Disability, commented:
"Access to local sport should be a right for disabled people. In light of the success of the recent Para Athletics, it's particularly disappointing to hear anecdotal evidence of inertia amongst young people who want to access sport. Where are we going to find the next generation of para superstars if kids feel unable to simply find their way round their local sports centres?"
After the London Paralympics, EFDS created the free online toolkit- www.inclusion-club-hub.co.uk. The Inclusion Club Hub toolkit helps local providers offer a better experience to those disabled people looking for local opportunities. EFDS also worked with partners to launch Sainsbury's Inclusive PE and Community Training. Both programmes enable more workforce around the country to adapt and become more confident in delivering activities.
EFDS Talk to Me report provides guidelines for sport and fitness providers drawn up with active and inactive disabled people. From this report, EFDS developed the ten principles, and, if followed, these should help providers improve their offer to disabled people and make it more appealing.
The Government's Sporting Future Strategy reinforced the need to build on insight and progress already made, including reference to the Talk to Me principles. One of ten principles, 'stay local to me', is amplified by the Strategy's greater emphasis on local, strategic leadership in getting more people active. EFDS agrees that there is a real need for local partners to bring active recreation in as a central component of local planning and delivery.
Get Out Get Active (GOGA) is an exciting new programme that supports disabled and non-disabled people to enjoy being active together. Funded by Spirit of 2012, all partners are focused on getting some of the UK's least active people moving more through fun and inclusive activities.
Commenting on the Leonard Cheshire survey, Andy Dalby-Welsh, EFDS Deputy Chief Executive, said:
"Disabled people make up a large population in all our communities, so it is important for all providers to understand, involve and engage disabled people. We know through our own extensive research and talking to many disabled people, to boost participation numbers it will take significant changes at national and local level. We need to see shifts in attitudes and approaches in how and where providers engage with disabled people. It also needs improvements to the environments where disabled people take part as well as the competence and confidence of the workforce who run the sessions.
"Our insight highlights some of the ways providers can enable disabled people to access sport and active recreation wherever and at whatever level. We would actively encourage providers to visit our website to access our research, resources and training."
Visit our Get Active section if you are a disabled person and want to start being active. If you are a local provider and want support, please contact our engagement team or visit How we help. For full results and more information on the survey, please email: jonathan.sim@leonardcheshire.org or call 07568 466 143.