Blog: "After I've trained or competed, I feel better within myself"
The English Federation of Disability Sport (EFDS) website features a blog post every Friday through the year. In 2017, we'll be sharing the experiences of disabled people, and those who support disabled people, on their journey to being more active. This week, Kiera Byland looks forward to the Special Olympics GB National Summer Games, which begin in Sheffield on Monday 7 August.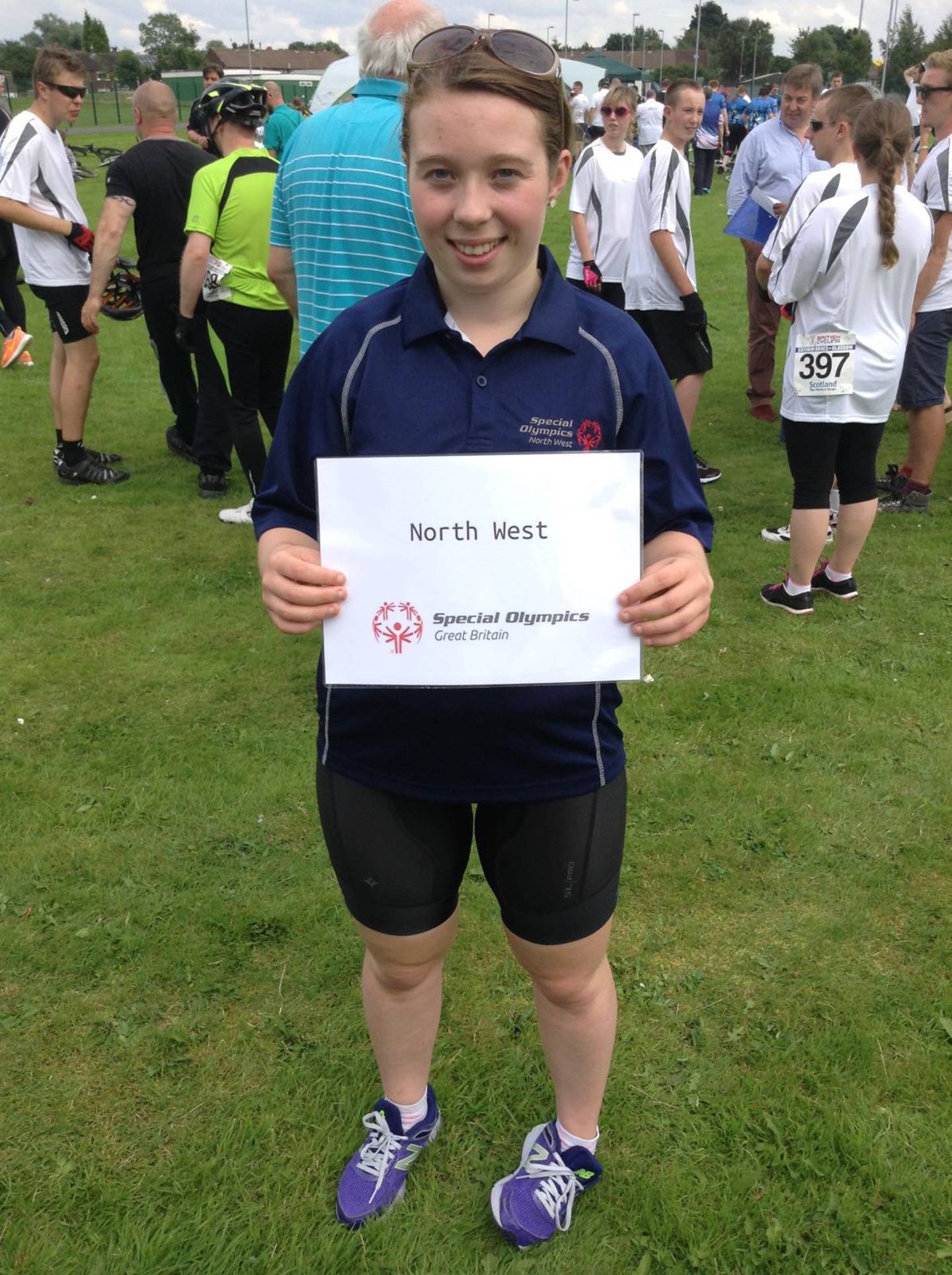 My name is Kiera, I'm 19 years old from Bolton. I have a learning disability, autism traits and dyspraxia. I train and compete in cycling and swimming, and also like to horse ride when I get the time.
I learned to swim when I was five as we live near a river, but didn't start competing until around 2013 as an S14 classification. I got into cycling when I was around 13 years old after watching my dad train at the HSBC UK National Cycling Centre in Manchester. I thought I could do that – no gears, and no brakes! I then learned about the Special Olympics in 2014 and that changed my chances to compete forever.
The things I enjoy the most about cycling and swimming are the friendships that the events bring, and the way they keep me physically fit and healthy. After I've trained or competed, I feel psychologically better within myself, as I have achieved something and done some exercise that day. Of course, winning is good for my confidence! It's great to realise that I can do well in my sport through the Special Olympics.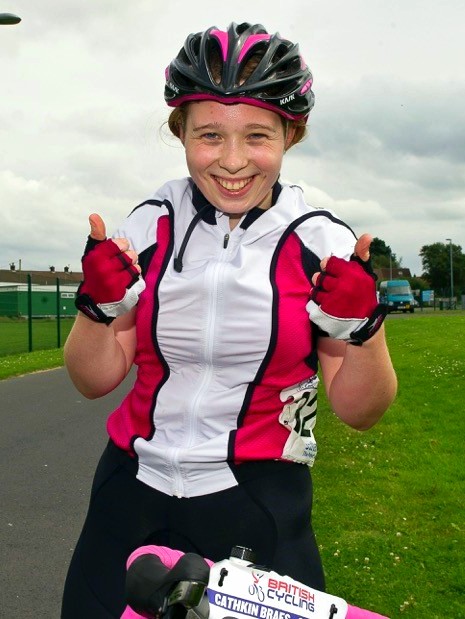 I'm really looking forward to the Special Olympics National Summer Games – the competitions, meeting up with friends from previous games, and making new friends. I can't wait to see the Athlete Village and be part of the exciting opening ceremony, as I am one of the athletes who have been chosen to host. This is a huge opportunity for me.
To prepare, I've been training five out of seven days a week. My coach gives me various sessions to do either on the rollers, turbo or road with my cycle buddy. I also do a 10-mile time trial every Thursday at the Salt Ayre track. Once a month, I train at the British Cycling HSBC UK Disability Hub, and also once a month I race against mainstream female cyclists at the Tameside Cycle Circuit.
I have set myself some goals for the Games. I want to be able to set a personal best in my 10k time trial and get under 16 minutes 10 seconds. I'd like to be able to medal but I'm likely to be divisioned against all males, so I will try my best.
The support of friends and family means I know someone cares about me and wants me to do my best. I wouldn't be able to train or compete if it wasn't for their help and support.
I would like to thank Breaking Barriers North West for all their support and the opportunities they've given me, Bolton University for their weekly one-to-one training and physio treatments, Precision Cycling for their regular bike fittings, OTE Sports nutrition for their discounts, Strider Bike UK, GreaterSport and not forgetting my family and all my friends.
If you're thinking about taking up a sport or being more active, please just have a go. Even if you think you can't, you won't really know until you try. How can you know you don't like something until you've tried it? So go on, have a go at any sport! That's what I did with cycling and I turned out to be good at it. If you're thinking of cycling, I recommend you start with a balance bike first and once you've got your balance, move onto a bike with pedals.
The Special Olympics GB Summer Games will take place at Bramall Lane Stadium, Sheffield from Monday 7 to Saturday 12 August. Entry is free for all sporting events. Tickets for the opening ceremony are available to buy online.
If you're thinking of taking up cycling, guidance is available on the British Cycling website. For more information about swimming, visit the Swim England website.