Blog: "Most people I played against didn't know I had a false leg"
The English Federation of Disability Sport (EFDS) website features a blog post every Friday throughout the year. In 2017, we'll be sharing the experiences of disabled people, and those who support disabled people, on their journey to being more active. This week, James Russell, 34, talks about his passion for motorsport, as well as his experiences swimming and playing rugby over the years.
I'm James, I live in Nailsea (South of Bristol) and I have a congenital defect to my right lower leg and my right hand.
I have played rugby for the last 23 odd years. I started when I went to secondary school and I haven't really looked back since. I've always played alongside non-disabled people – I simply put a knee pad over my prosthetic leg and crack on. I represented all age groups at Clevedon RFC, then went on to play senior rugby, including appearances for the first team. Eventually, I finished my career with Clevedon as second team captain.
I also used to swim competitively and gained national honours at disability swimming events in Darlington and Sheffield. I now continue to swim in open water events, usually for charities such as Marie Curie. I also cycle a lot now to keep fit and social – usually I end up going out with rugby mates. It's good to push each other along and keep the competitive spirits up. Just recently, I finished a 67.8 mile gruelling ride called 'The Great Exmoor Ride' with a couple of friends who I have played rugby with over the years.
I'm now entering into the world of motor racing with Team BRIT, a competitive motor racing team consisting entirely of disabled drivers. I've had to give up rugby to pursue this career.
I was born with my disability, so I don't know any different. I have taken part in everything that I've wanted to, from cricket to hockey and rugby. It's just a case of getting out there and getting on with it.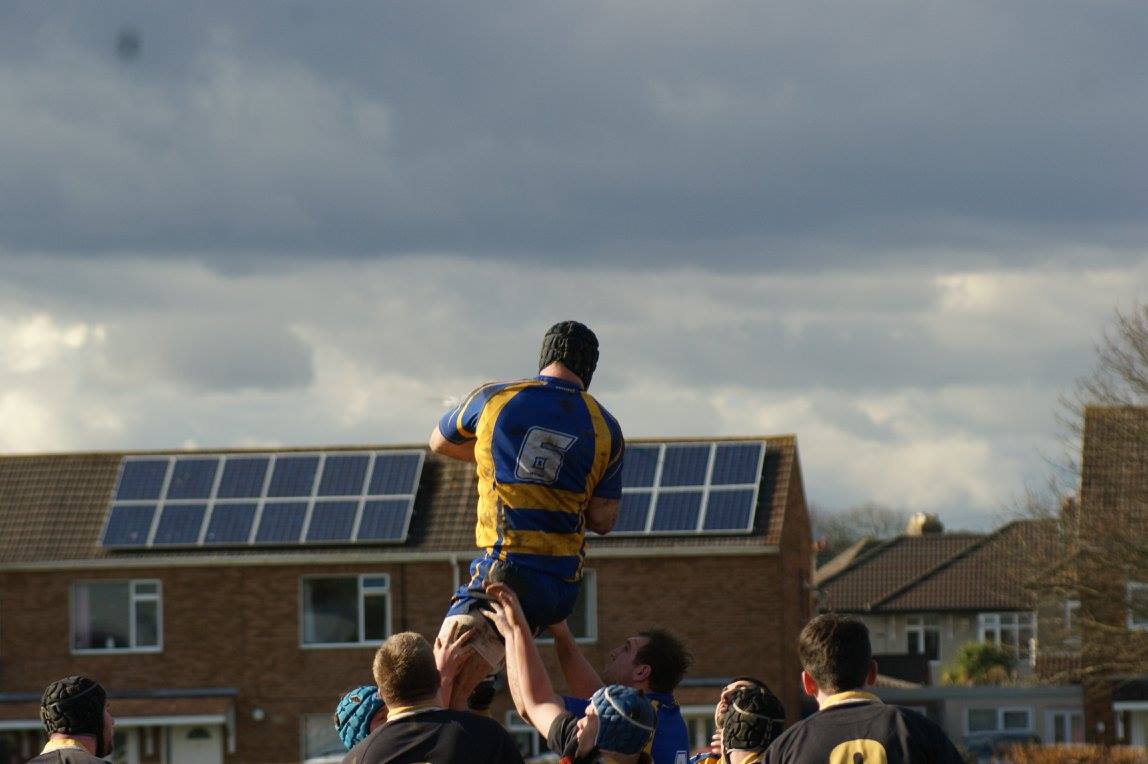 I think for me, a sport has to be competitive and challenging. Playing rugby meant I could go up against non-disabled people on a level playing field. Most people I played against didn't even know I had a false leg. It made it all the sweeter when you played better than them and they didn't realise I was disabled until we got in the showers afterwards.
As well as that, I enjoy the health benefits of being active, and it keeps me fit in general. It also means I can have a chocolate and a few beers when I want!
Taking part in sport gives me something to look forward to. I enjoy the thrill of the competition, and the huge sense of achievement afterwards.
My family and most importantly my wife have been a massive support to me over the years. The amount of times I have gotten back from rugby and haven't been able to move or talk due to the physical exertions are too many to count. And that isn't including the times I rang her up from A&E. She could have gotten really fed up with me, but she knew it was a part of who I am. My parents were brilliant when I was younger. They didn't wrap me up in cotton wool, they sent me out there like any other youngster who wanted to do sport. And they were a massive support throughout my swimming career. I feel that they could be a big part of my racing career now.
The future for me is now all about Team BRIT and racing. The team's ultimate goal is to be the first all-disabled racing team to compete in 24 Hours of Le Mans. And I hugely want to be a part of that. I have always loved motorsport and this is a dream come true for me. Next year will be all about learning my trade and building up my skills as a racing driver in the Fun Cup. Then hopefully I will progress into other racing divisions. I will be taught the business of motorsport, as well as the driving skills that I will require.
If you're thinking about taking up a new sport, my advice is – don't think about it. Do it. Sport provides so much; the social side of things, meeting new people and building friendships are all great parts of it. It also gives you drive and something to aspire to. I love Team BRIT's hashtag, #AliveToDrive. It says a lot. You're alive. So get out there and live it. Live life.
Keep up with James' activities by following him on Facebook and Twitter. You can also find out more about him on the Team BRIT website.
For more information about motorsports, including news, events and an introduction to the sport, visit the Motor Sports Association website.