Blog: "When playing international sport, we feed off the adrenaline"
The English Federation of Disability Sport (EFDS) website features a blog post every Friday throughout the year. In 2017, we'll be sharing the experiences of disabled people, and those who support disabled people, on their journey to being more active. This week, we spoke to Laura Perry and Dan Roper, members of the Goalball GB squad.
After meeting at the Royal National College of the Blind, they went on to found a club together – the Fen Tigers in Cambridgeshire. They are also engaged!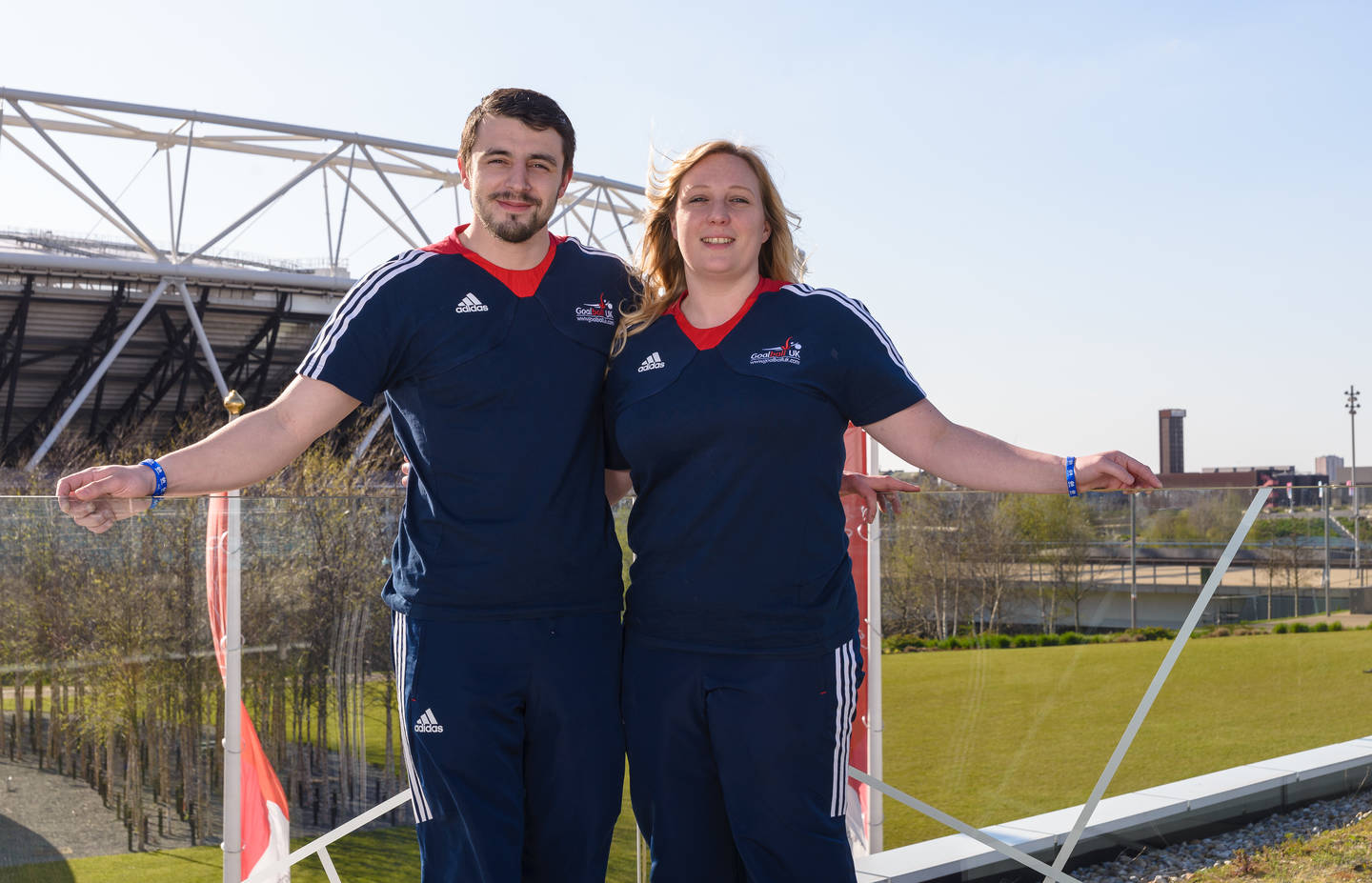 Laura
I'm Laura Perry and I live in March, Cambridgeshire. I have a visual impairment which occurred when I had a brain tumour at 16. Before this I was fully sighted, however due to the tumour I had to have two operations which left me with very little sight.
I first heard of and played goalball at the Royal National College for the Blind (RNC) in Hereford where I was a student four years ago. My now fiancé Dan (who was also a student there at the same time) went to a goalball session the week before at the college and said it was good, so I decided to have a go and try something new. Since then, I have never looked back and fell in love with the sport.
Goalball is the only sport that I have been able to do as well as I could have before I was visually impaired. I used to play football and rugby but when I became visually impaired there was a big part of my life missing, something that gave me that competitive edge and the feeling of winning. With goalball, I get the physical side of the sport rugby used to provide and the team comradery that football gave me all mixed into one. I also feel so fortunate to represent my country which is an achievement I never thought I would manage.
Being active really helps me keep fit and it also forms a social side of my life. It gets me out of the house and gives me a sense of being part of a community.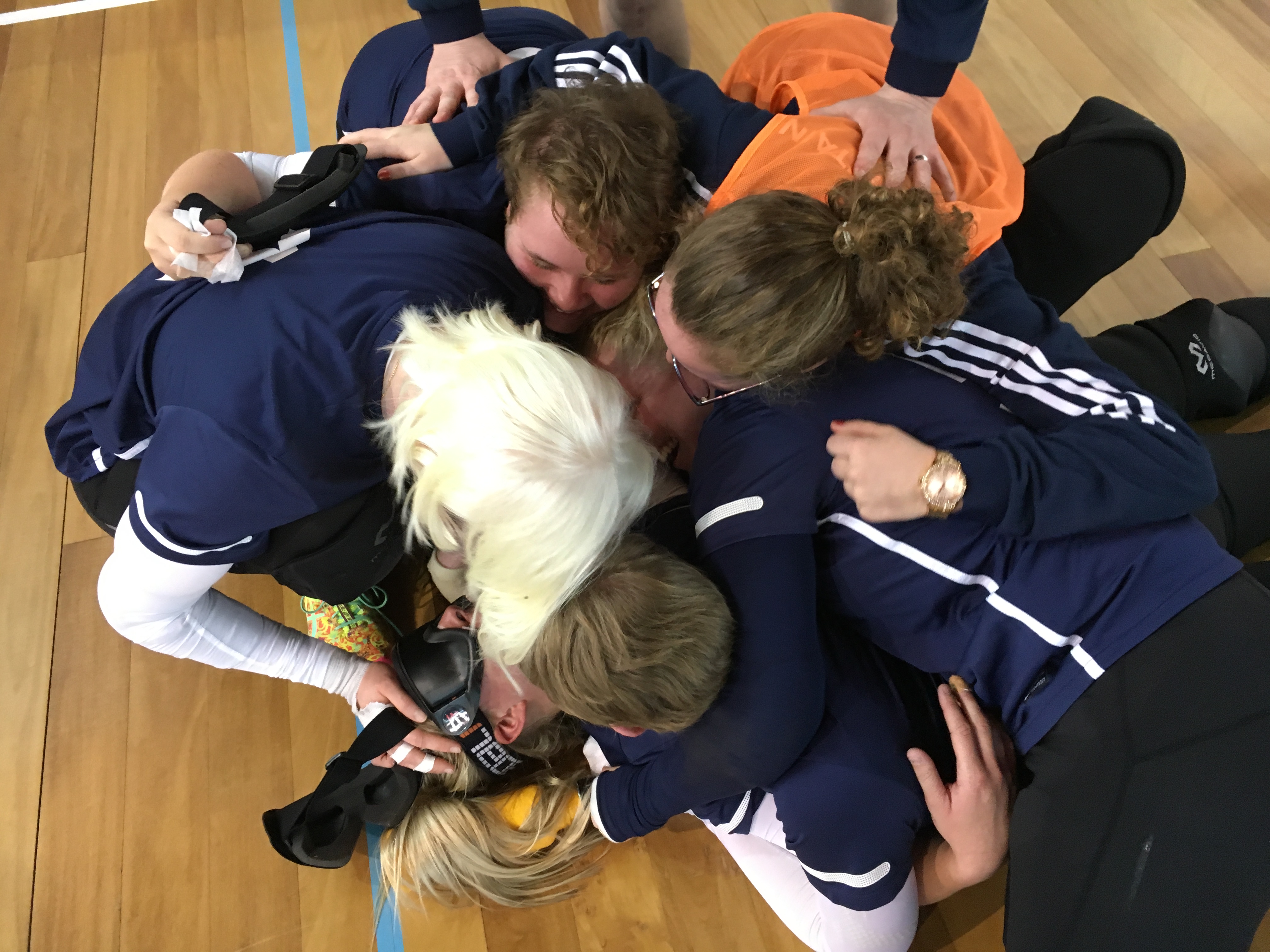 During exercise I can feel tiredness and pain however that is outweighed by an overall feeling of satisfaction once I have completed a workout or goalball match. I also feel accomplishment when I achieve new and better results with my strength and conditioning programme. It's great seeing results off and on court. We won the European B Championships last year and all the training and hard work I put in really paid off when the gold medal was put around my neck.
I have been fortunate to travel to many countries this year for goalball competitions (Finland, Sweden, Spain and Israel) which has all been in preparation for the IBSA Goalball European A Championships. This is the starting point for qualification for the Tokyo 2020 Paralympic Games, and we hope to get a good result which will ensure we qualify for the World Championships next year. The European A Championships are in Finland Monday 18 to Friday 22 September, where both the Great Britain Women and Men's teams will be competing. This competition is one of the toughest in the world and I can't wait for it to get going. Following this, I will be having a well-deserved rest and enjoying my 30th birthday in October.
Dan and I are both lucky to have some sponsorship through Sport England's 'Backing the Best' scheme so we can concentrate on training (and travelling!) to all the important tournaments we have coming up.
My advice for people who are thinking of getting active would be to try lots of different sports, and see which one is good for you. Sport doesn't have to be at an elite level, it can be as little as going for a walk or a swim, just get out there. Doing exercise gets you fitter and also helps you meet new people. I have made so many friends for life through the sport that I am grateful for. Goalball is a great sport as it has lots of different levels; novice, intermediate and elite, so I would recommend trying it.
Dan
I'm 27 years old, live in March (Cambridgeshire) and have a visual impairment as a result of retinitis pigmentosa (RP). I started attending the RNC in 2011, and hadn't even heard of goalball before discovering it in 2013.
After playing at the RNC, Laura and I moved to Cambridgeshire where we founded the Fen Tigers. We now run the clubs as well as coaching and playing in national tournaments – all alongside our GB team commitments.
I enjoy the fact that I can play this sport and my eyesight doesn't hold me back. Everyone is on a level playing field and I'm judged on my athletic ability rather than what I can or can't see. Goalball is one of the only sports that has allowed me to reach my potential as an athlete and I'm getting better and better every time I step onto court. At club level I get to play with my brothers, my mum and my partner, so it's a real family affair. It's fantastic for a family with visually impaired and sighted children as everyone can play together, on the same court and no-one has an advantage.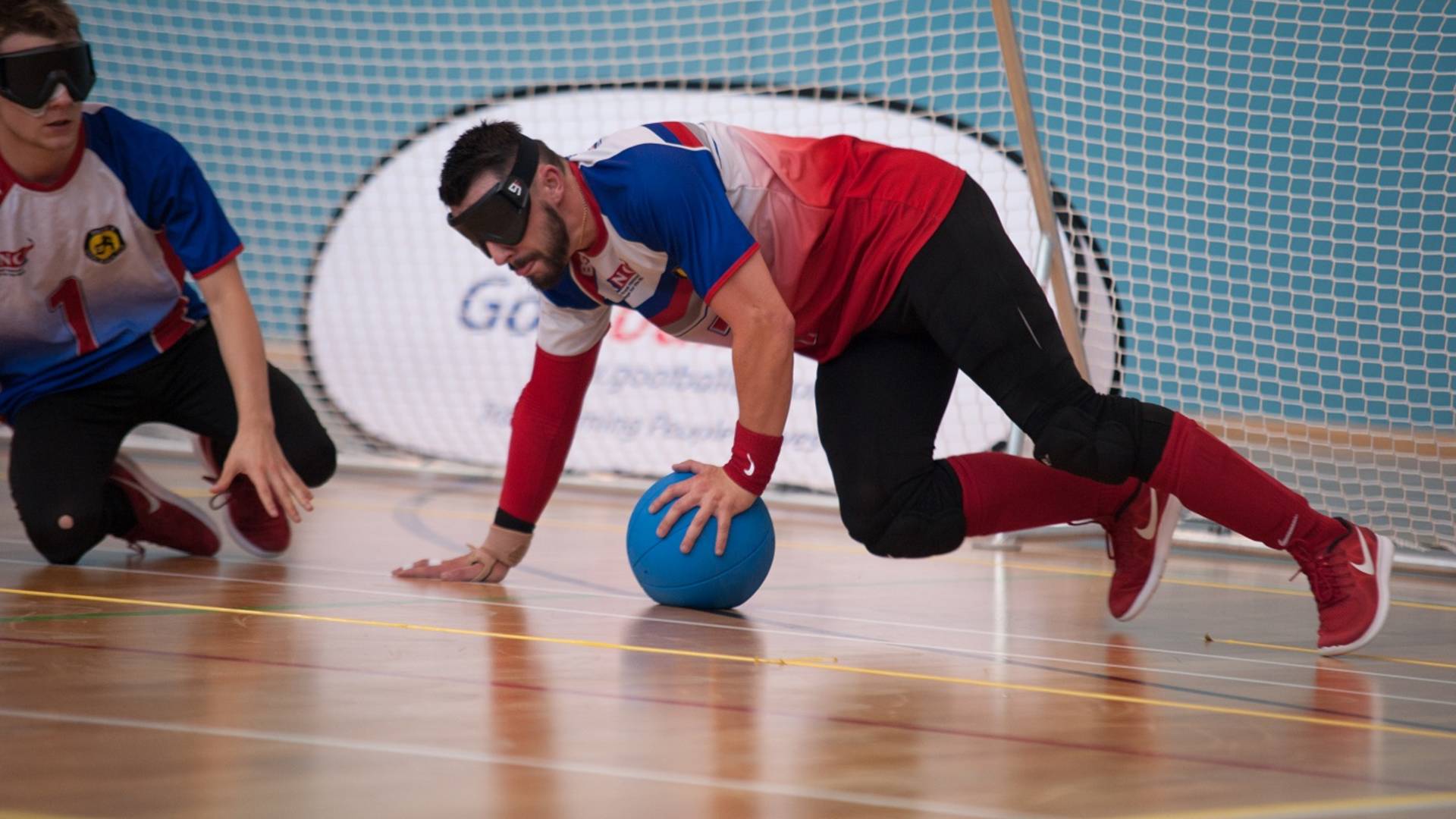 I've always led an active lifestyle but as my sight level has deteriorated it has become harder to stay active. Playing goalball has ensured I am physically fit but also mentally fit. I use public transport and have to carry my heavy goalball bag on trains and around airports which is all helped by being physically fit. Day to day I have to walk to the gym, walk to the train station etc, all of which requires me to be physically capable and this is all easier when I'm leading an active lifestyle. For the GB team, we have fitness targets to achieve to help us perform at our best, staying active every day helps me to reach these targets and gives me confidence on the goalball court.
When playing international sport, we feed off the adrenaline. I feel I perform better in high pressured situations. I need two days to recover after an international competition as I just feel like one big bruise, but I love it!
Like Laura says, we have a few events coming up! Internationally, we have the European A Championships where we are competing against some of the strongest nations in the world, including 2016 Paralympic Champions Lithuania. Domestically, we have our Fen Tigers Goalball Club competing in our first Goalball UK Elite Tournament starting in November.
If someone is thinking about trying something new, but they're not sure whether it's for them, I'd ask them – how can you not be sure if you want to do an exercise/sport if you haven't tried it yet? Playing sport has literally changed my life and it's not about your disability – it's about your ability. So give it a try and find something that you enjoy, you'll be surprised how big of an impact it can have on your health, wellbeing and how many new people you will meet!
Interested in taking part in goalball? Goalball UK is the UK's national governing body for the sport. To find out more, including information about local clubs and how to get involved, visit the Goalball UK website.