Blog: "If you are feeling low, sport can help bring you out of it"
The English Federation of Disability Sport (EFDS) website features a blog post every Friday throughout the year. This month, November becomes "Movember" to raise awareness of men's health. In support of Movember, EFDS is featuring a series of blogs from active disabled men, who share their experiences of being active. This week, Tim Marshall explains how he got back into sport following a brain injury with the support of Headway Birmingham and Solihull.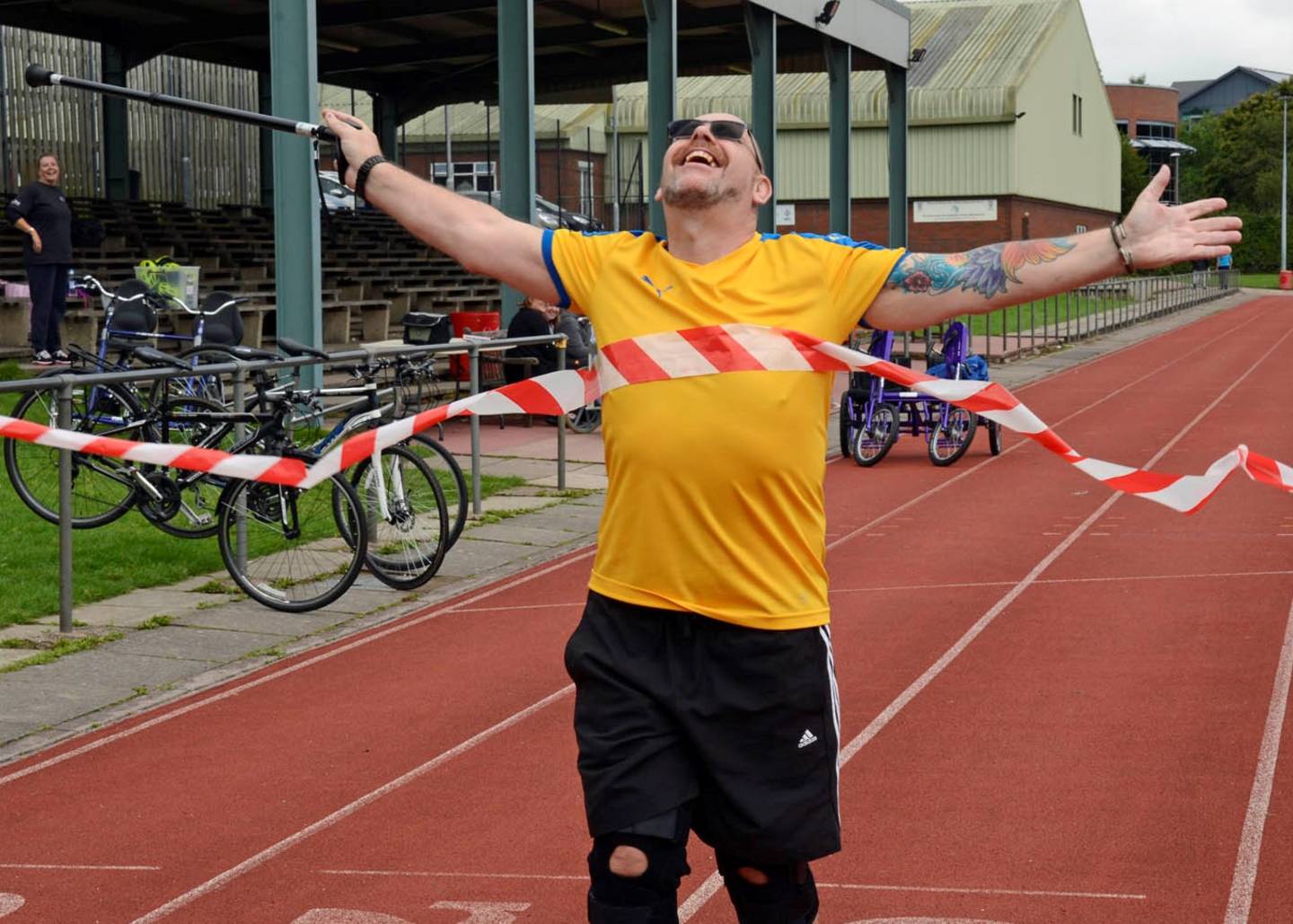 My name is Tim Marshall. In 2012, I acquired a brain injury from a collision on a motorcycle at 70 miles per hour.
The impact of the brain injury was life changing for me, I became unable to work or do the everyday things I used to do at home. After my accident I didn't leave my house for 16 months as I was unable to use my left arm or right leg and was in constant pain when I breathed. I experience difficulties with my memory, fatigue, anger management, balance and coordination and have constant pain in my chest due to cracked ribs, to name just a few things.
Through Headway Birmingham and Solihull's trial sports programmes, I have been able to get back into lots of sporting activities that I enjoy. Such as going to the gym, cycling, table tennis, walking football, fishing and a multi-sports activity day. These have all helped me to regain confidence, improve my fitness and health, find new ways to adapt and given me a more positive outlook.
It is important for me to stay active as not only does it help keep me fit, but it gives me a reason to get out of bed in the morning and a chance to socialise with others. Taking part in sports gives me a sense of achievement and makes me feel part of a team. Usually after taking parts in sports I am absolutely shattered.
The support I get from my family and peers is crucial. They inspire me to do more and try new things, and then I have more to talk to them about. I weighed 16 stone before I started taking part in sports and I have now lost around three and a half stone, which has helped boost my confidence.
I will be taking part in shooting later this year and hope to take part in more water sports activities, walking or wheelchair basketball and I want to try walking hockey.
The thing I would have to say to other disabled people is that you have to give things a go, you will be surprised at how many friends you can make. If you are feeling low, sport can help bring you out of it.
Headway is a UK-wide charity that works to improve life after brain injury. Through its network of more than 125 groups and branches across the UK, it provides support, services and information to brain injury survivors, their families and carers, as well as to professionals in the health and legal fields. For more information, visit the Headway website.
If you want to get active but are not sure where to start, visit our dedicated webpages for advice.