Blog: "CP has never stopped me – it's made me more determined"
The English Federation of Disability Sport (EFDS) website features a blog post every Friday throughout the year. In 2017, we'll be sharing the experiences of disabled people, and those who support disabled people, on their journey to being more active.
This week, 17-year-old Ben from Liverpool talks about playing competitive football as a goalkeeper and supporting other young people to be active.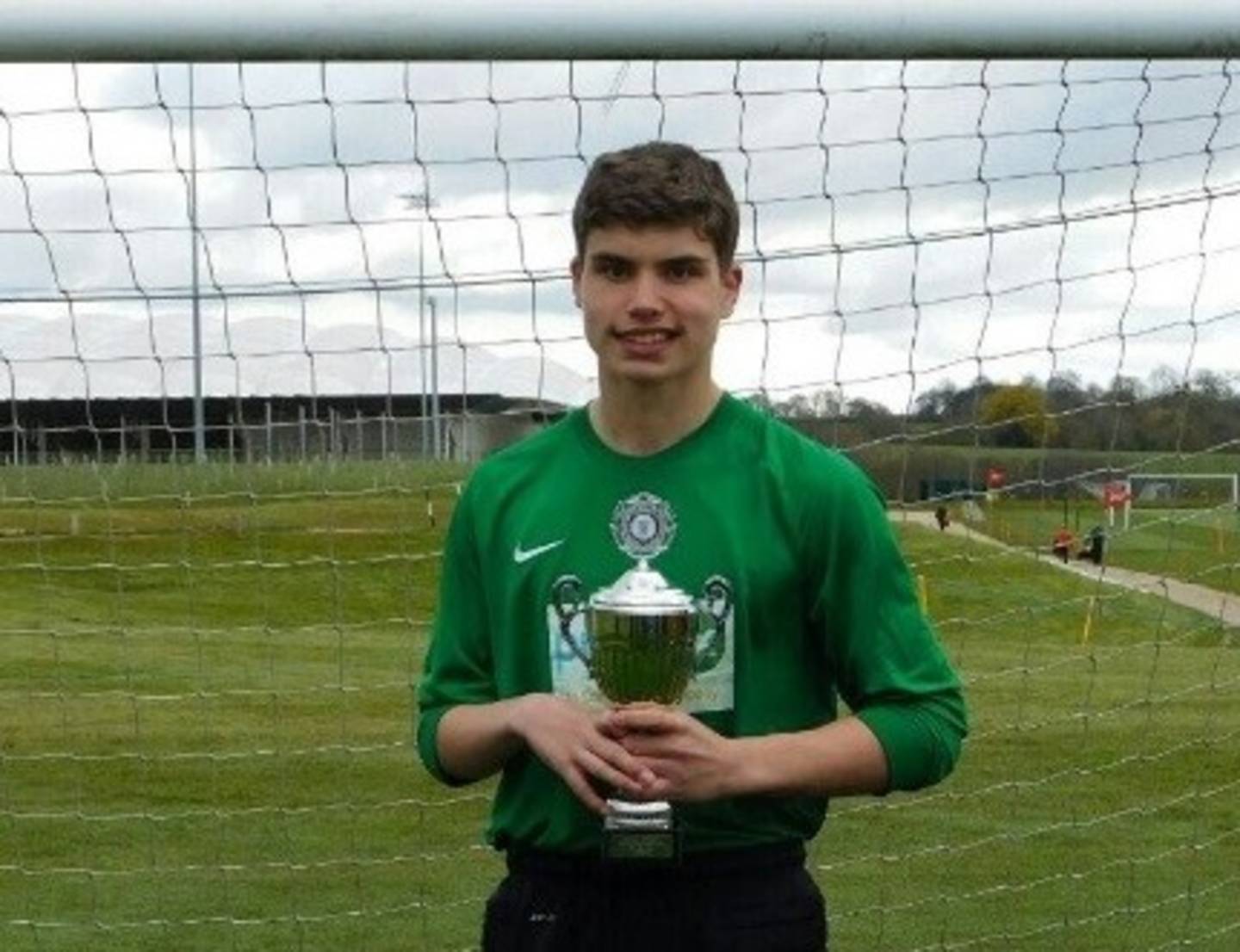 I was born with hemiplegia (cerebral palsy), which affects my right side, particularly my right arm and leg. I wear splints on my arm and leg during the day and night.
I am currently at Broadgreen International Sixth Form studying BTEC Level 3 Sport Development and Health and Social Care.
I love all different types of sports but my main passion is football. I am currently a goalkeeper for CP United FC adult squad and LCFA Walton FC.
From an early age, I have had continual physiotherapy which has helped me understand that exercising and keeping strong are essential parts of my life. I started swimming when I was very young but always loved football.
In 2007, I underwent surgery on my right leg and foot which changed my life – I was able to run and move a lot easier. I joined the LFC Ability Counts team and also played for the Liverpool County FA pan-disability development programme. At the age of 11, I was picked to play for the North West RTC. This is where it all began.
I have always loved sport and having CP has never stopped me. In fact, it has made me more determined. The coaches I work with are amazing, they motivate me consistently and believe in my abilities.
I am lucky to attend Broadgreen International High School as it is a fully inclusive school. I have had the opportunity to try out and compete in a variety of sports as well as football, such as boccia, wheelchair basketball and table cricket.
As a football player and goalkeeper for CP United FC, I have had some amazing experiences. Some of them include playing against Japan's National CP team, and attending Soccerex Festival at the Etihad Stadium with some of the CP England squad, the People's Cup, the CP National Cup and the FA Disability Cup. Recently I went to Barcelona with CP United who went on to win the FECP International Tournament. I've also competed in several school regional disability football tournaments.
Beyond football, I was in the boccia national finals and have won a regional basketball tournament with school. I have recently started boxing training with the Derry Mathews Disability Boxing Academy, which has been a big challenge for me but I am enjoying this new chapter. After training for only several months I have been given the opportunity to compete in an exhibition bout at a charity event, and have also been selected to compete in the first disability white collar event in Liverpool.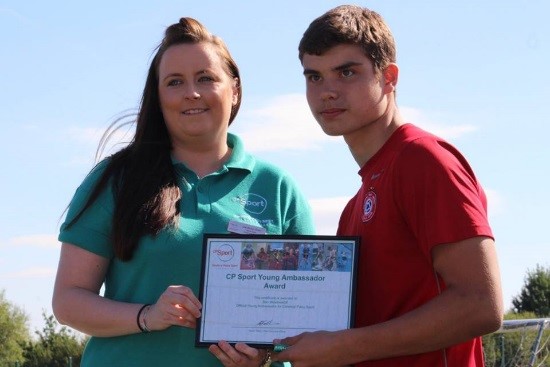 As a coach and young volunteer, I've achieved:
the FA Junior Football Leaders' Award
a full lifeguard qualification
FA Level 1 Coach in football
FA Coaching Futsal Level 1
Step into Sport Young Sporting Ambassador
received a Believe in Young People Broadgreen School Ambassador Award
a referee course
BTEC Level 2 in Sports Development
Torch Trophy Award
I regularly work with younger children at CP United FC (foundation phase/age 3-11) as an assistant coach at both training sessions and fixtures.
While playing football I have met some amazing people. When I joined CP United I met Michelle Wilcock, who is our lead coach for the club and North West RTC and also my goalkeeping coach, Jordan Raynes. They have both been a big inspiration to me and have given me the encouragement to develop as a player, a person and a young leader. Mark Horlick, the Liverpool County FA's Disability Officer, has been a great support. He has helped me develop and given me lots of opportunities to have different experiences within the game in my local area. They have all given me the inspiration to work within sport.
I am part of CP United's Futures programme, helping out with the younger foundation group as well as being a young member of the club committee. I work with some of the younger goalkeepers and pass on the skills that I have learnt. This has helped my leadership skills, learning to be patient, my communication skills and to make sure they develop and have fun.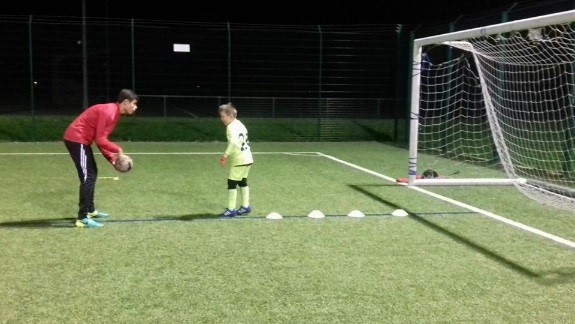 Over the last few months I helped out at some of the Cerebral Palsy Sport football events which was a great opportunity and I enjoyed this very much. I am also very honoured to be part of the Cerebral Palsy Sport Young Ambassador team in helping to encourage other young people into getting active.
Sport has helped me overcome difficulties with my disability, given me confidence, helped me to develop my movement skills and it's helped massively with my physical development. It has enabled me make lifelong friends and for this reason I would like to encourage other young people with CP to take part in sport.
My personal ambition is to keep developing as a player and as a person and hopefully play for England and for GB in the Paralympics in the future.
I would also like to see more inclusive sport for everyone. A disabled person should have the same choices and opportunities as anyone else and wear their kit with pride and develop. I would like to help with this in any way I can. I hope that by reading my story I have given others inspiration to never give up on yourself and to try new things, and always challenge yourself.
Cerebral Palsy Sport (CP Sport) is the country's leading national disability sports organisation supporting people with cerebral palsy to reach their life potential through sport. Visit the CP Sport website for more information.