Blog: "Sailing generates pleasure and the feeling of self-reliance"
The English Federation of Disability Sport (EFDS) website features a blog post every Friday throughout the year. This month, November becomes "Movember" to raise awareness of men's health. In support of Movember, EFDS is featuring a series of blogs from active disabled men, who share their experiences of being active. This week, Peter Wagner gives us an insight into his passion - sailing.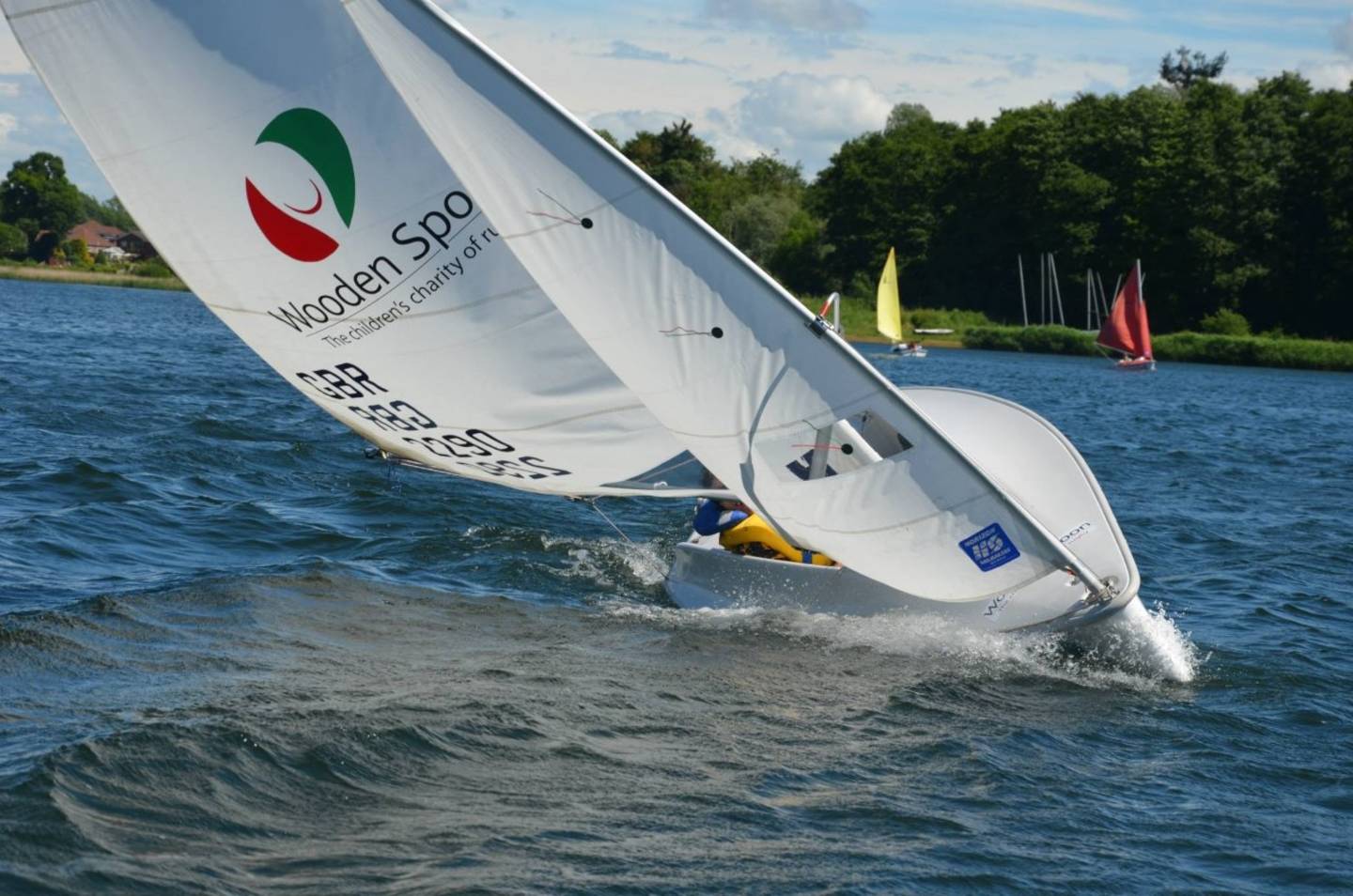 I have ataxic cerebral palsy, a condition that I have had since birth, which affects my fine and gross motor skills. I am unable to walk and have to use a wheelchair to get about.
In 2009, I was keen to find a sporting activity in which I could take part. Being a disabled person this was very challenging. My parents discovered Wealden Sailability and asked me whether I would consider learning how to sail. I was certainly interested in giving it a go, so they asked what opportunities were available and I was invited down to check it out.
At the time Wealden Sailability, founded by Brian Stanley, was based at Bough Beech Reservoir near Edenbridge. The first day I spent there was thoroughly enjoyable. I was taken out on the water by one of their volunteer instructors in a Hansa 303, a boat which is specifically designed to be sailed by a disabled sailor. After a very short time, the instructors were confident in my ability and invited me to sail the dinghy single-handed.
In 2011, Wealden Sailability moved its operations to Chipstead Sailing Club near Sevenoaks. Since then it has expanded its operations exponentially. Its fleet of specially designed dinghies has increased considerably from six when I first turned up in 2009 to 23 last year.
They have 80-90 volunteers, hundreds of clients and cater for 35 visitors per session and take them out twice a week. I race in one of the two Paralympic class 2.4 dinghies, which are part of a fleet they use for weekly racing events.
There are few sports where disabled people can compete with non-disabled people on the same terms, but on the water everyone is equal.
Sport in general unites people and communities, heightening awareness and relieving the effects of stress. But the benefit of sailing is that it also generates so much pleasure, the fulfilling feeling of self-reliance and confidence from accomplishment. For instance, a blind person or a paraplegic person can even sail solo in a specially adapted boat. Such freedom is seldom available to disabled people.
The charity's trustees and volunteers put in a lot of hard work and give up a great deal of their time from April to October each year. To give disabled people such as myself the opportunity and sheer exhilaration to get on the water.
So it was no surprise to me that in 2015 Wealden Sailability received the Queen's award, the highest recognition of volunteering in the UK.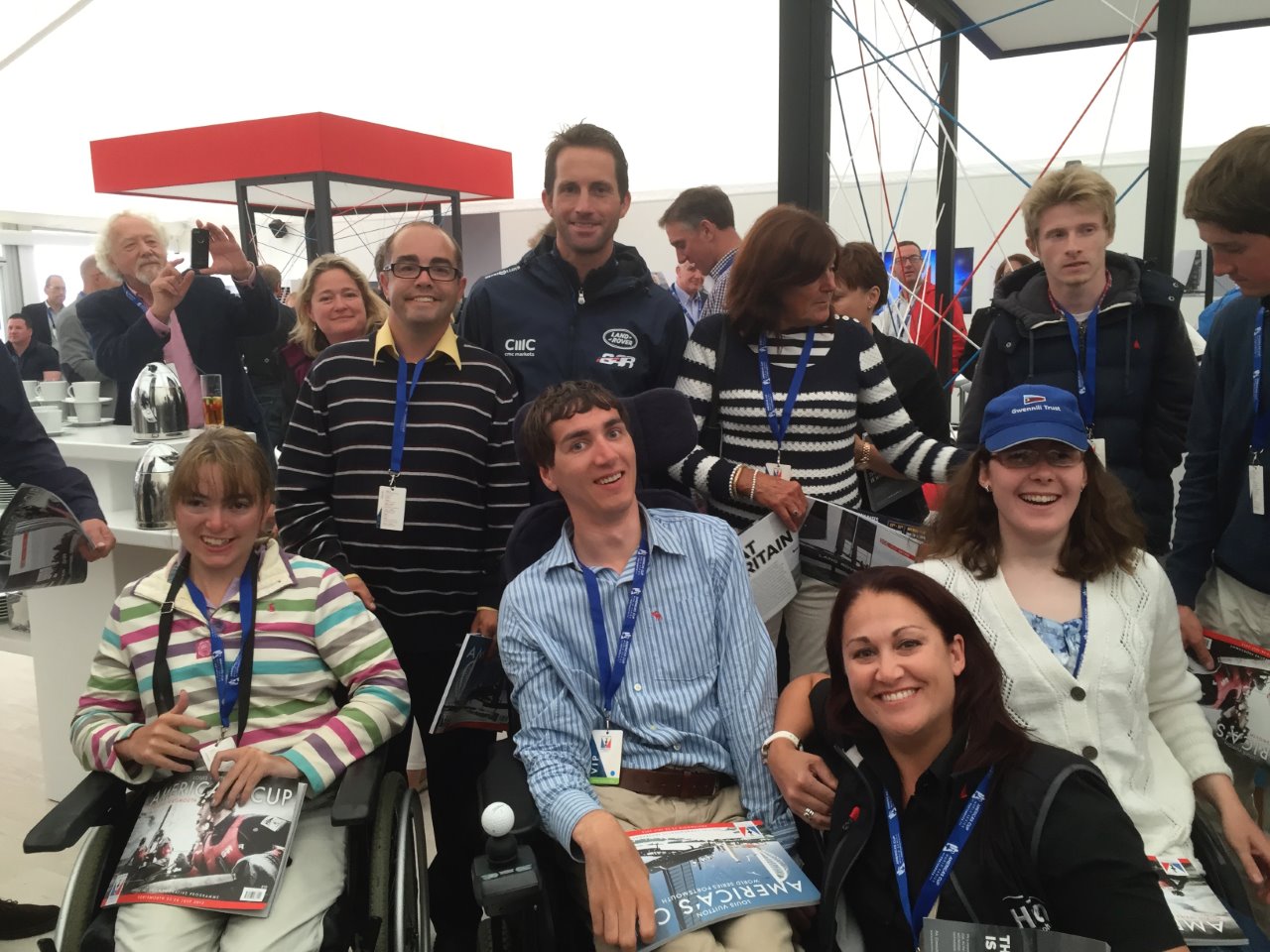 In June 2015, I was thrilled to be nominated by Wealden Sailability to join six other disabled sailors from other Royal Yachting Association Sailability groups to attend the first Louis Vuitton America's Cup World Series event in Portsmouth. All seven of us had an amazing day and the icing on the cake was to meet Sir Ben Ainslie, winner of four gold medals at successive Olympic Games (see above photo).
My advice to others would be to encourage anyone who has a disability, whatever it is, to get in touch with Wealden Sailability and give it a go.
After all, I have been sailing with them for eight years and I can't swim. So there is no excuse - and I promise you'll thoroughly enjoy it!
Wealden Sailability provides gives disabled people the chance to cast off their challenges and set sail for a bright future. For more information, visit the Wealden Sailability website.
Cerebral Palsy Sport (CP Sport) is the country's leading national disability sports organisation supporting people with cerebral palsy to reach their life potential through sport. Visit the CP Sport website for more information.