Blog: "I like getting the positive energy between me and the audience"
The English Federation of Disability Sport (EFDS) website features a blog post every Friday throughout the year. In 2017, we'll be sharing the experiences of disabled people, and those who support disabled people, on their journey to being more active. This week, Hannah Sampson talks to us about pursuing a career in dance and how it keeps her fit and healthy.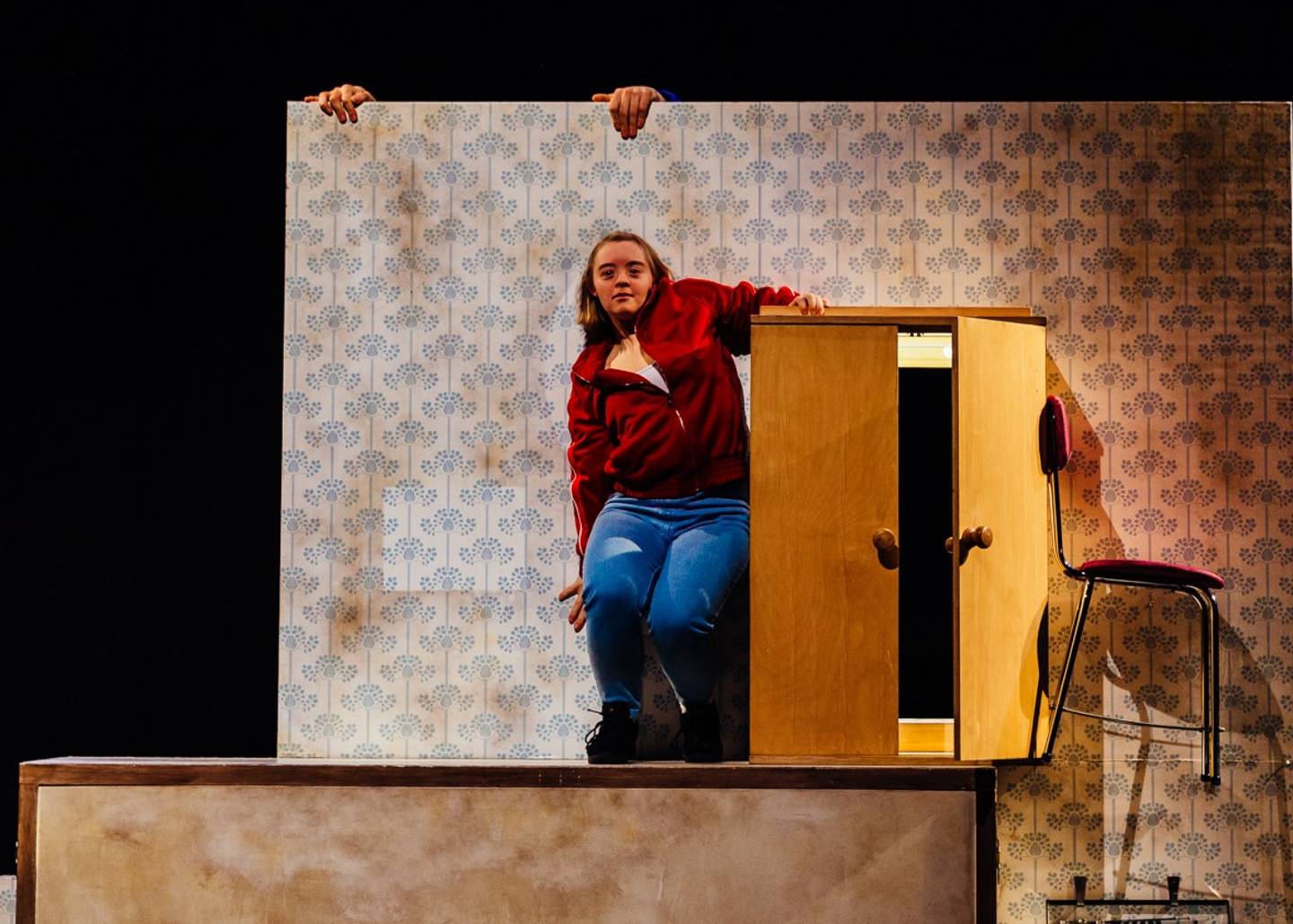 My name is Hannah Sampson and I'm 26 years old. I live with my mum, dad and my two younger siblings in Cobham, Surrey and I have a learning disability.
I work for Stopgap – an inclusive dance company. As a dance company, we always do a morning class which is led by a different dancer each week. We learn something different each time because every teachers/dance artist's class is different. Some of the classes we do are Tabata (high-intensity fitness interval training), yoga, Franklin Technique and contemporary dance.
I normally do Tabata with my colleagues Christian and Nadenh. We do a bit of cardio first to warm up and afterwards we have six to eight exercises like press ups, lunges, plank, back work etc. I do yoga with another colleague Amy. She takes us through some breathing flows, stretches, inversions, Sun salutations and many other yoga exercises. My colleague Siobhan recently trained in the Franklin Technique. I've learnt that my body is different to everybody else's. Franklin shows me the anatomical and visual aspects of what my body can and cannot do.
When I was five years old, I did a bit of ballet, tap and modern at a local dance school in Cobham. I did this for two years and got a certificate through the Royal Ballet School. It was then I had to stop because the school felt they didn't want me to continue. So I started at Stopgap aged 14, as a participant in one of their Youth Groups. I then started as an apprentice in 2010 with Sg2 (emerging artist company) dancer. I've learnt about being a professional teacher, performer and dancer. I've also learnt how to travel on the London underground and be positively healthy. I then graduated from Sg2 at the end of 2016 and started working in the main touring company as a dancer in 2017.
I enjoy being on stage performing because I get to be in character for various dance pieces, like our recent show The Enormous Room. In this piece, I play a teenager called Sam who recently lost her mum and she uses a lot of emotion in her performance through movement. I like getting the positive energy between me and the audience when I'm performing.
I have to be fit and healthy for dance, as we are always in the studio rehearsing and working on different things. I recently lost a lot of weight through a diet called Slimming World. I took this up through my mum and my boss Lucy, as they felt my energy levels weren't at my best. This has helped me because I've recently noticed my energy levels are higher at work and I feel great for it.
When I'm taking part in any exercise or class, it makes me feel energised, free and open. This makes me feel good with positive energy around me. When I'm in professional dance class, I sometimes feel a bit confused because it's fast-paced and there are a lot of freelancers and company dancers around you, but this pushes me as a dancer.
I think it's very important to have support from all of your friends and family because we see each other as one. When I'm at work, I always know that I can trust my work friends because I feel like I can open up to them for different individual opinions.
For this coming year, I plan to choreograph a dance piece on myself which will be a solo. This piece is going to be based on a quote that once said to me when I was younger. At the moment, I am working with two of my colleagues on how they work as choreographers within the company; this will to help me with my ideas. I'm also starting to learn to teach a company class which I've been practicing recently, so I'd like to try and do more of this.
If you're thinking of trying a sport or activity, I would say that if it's your dream or goal in life, then go for it. When I was younger, I'd always wanted to become a professional dancer and I feel good for it now. As a disabled dancer working with a company, I'd say that it's important to find the right people to talk to and try to do some work experience for a day. I remember that once I did some work experience with Stopgap, I discovered I really liked it, and it was then that I wanted to be a part of the company.
Stopgap Dance Company creates exhilarating dance productions for national and international touring, employing disabled and non-disabled artists who find innovative ways to collaborate. Visit the Stopgap website to find out more.
Photo credit: Chris Parkes