Blog: "Snooker is such an inclusive and welcoming sport"
The English Federation of Disability Sport (EFDS) website features a blog post every Friday throughout the year. This month, November becomes "Movember" to raise awareness of men's health. In support of Movember, EFDS is featuring a series of blogs from active disabled men, who share their experiences of being active. This week, Joe Hardstaff tell us about his love for snooker.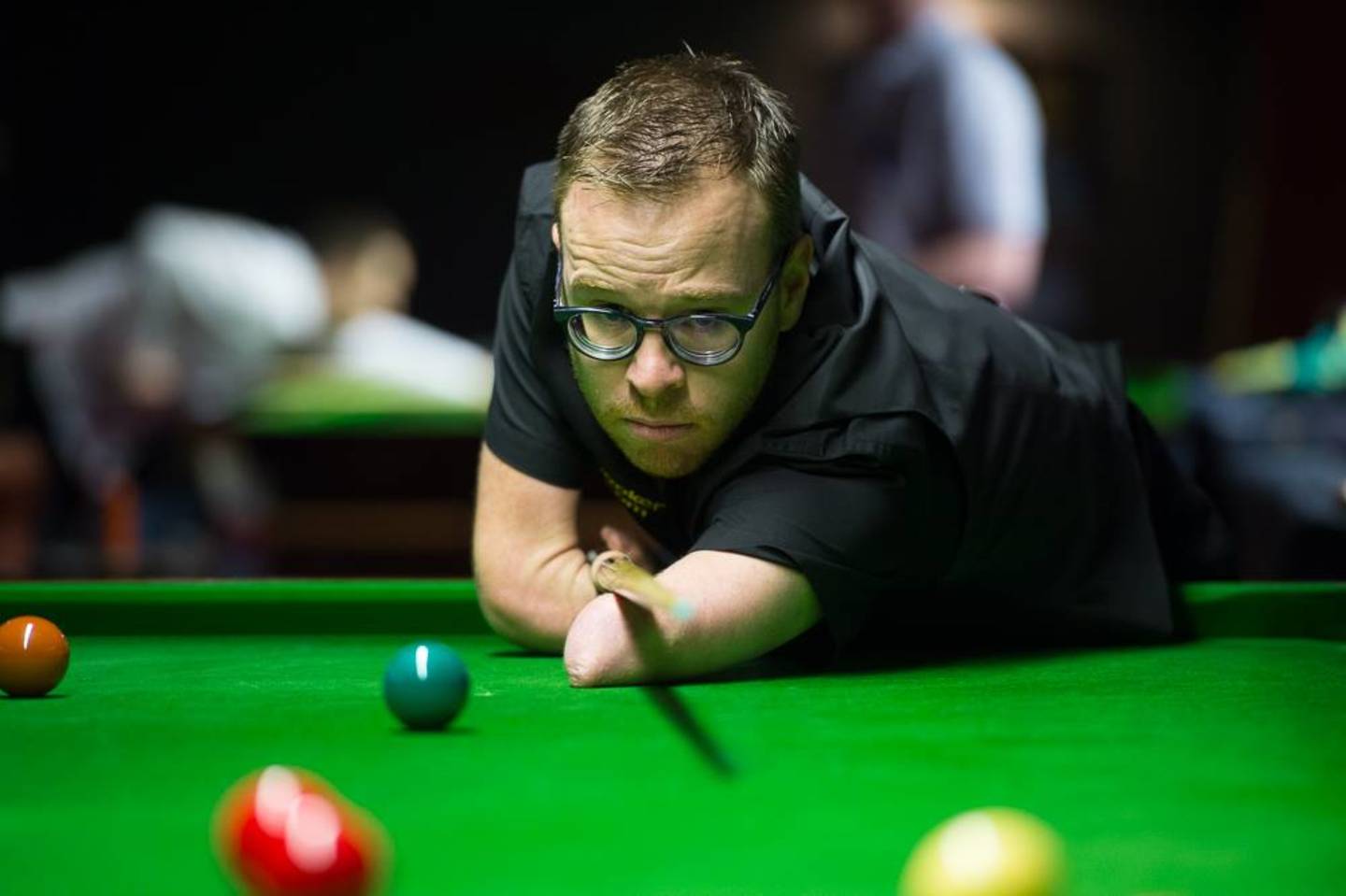 My name of Joe Hardstaff, I'm 35 years old and I live in Lincolnshire with my wife and our two sons. I have Phocomelia, a rare genetic condition that affects my upper limbs and joints.
I'm an active person, however as I've become a little older I don't do as much exercise as I used to. This is nothing to do with my disability, it's simply down to not having time and other interests. My boys are nine and 14 years old, so they also keep me on my toes.
I play pool and snooker regularly for a team. I play competitively on a Wednesday evening and I try to get a couple hours of practice in each week too. I usually play with my teammates, but my oldest son and I like to practice together too. He has recently joined the team.
I started playing snooker when I was 14. My younger brother and I would go to the local club and try to play like the professionals. We weren't too bad and a couple of years later I got asked to play for a local pool team. I immediately fell in love with the competitiveness and this gave me a huge drive to practice more.
I am a really competitive person, growing up in a large family means you have to be! I think this is why I have a 'get up and have go' attitude. I spent large parts of my childhood in hospital, which I didn't enjoy but it had to be done. Now, when some people meet me they're shocked at how I adapt and do everything myself. To me it's normal, it just comes naturally and I actually find it hard to call it a disability. Yes, I have no hands and short arms, not forgetting an above knee prosthetic left leg, but I find a way. It's not about proving a point about being disabled, it's about showing people what my attitude is towards myself and hoping people will adopt the same attitude.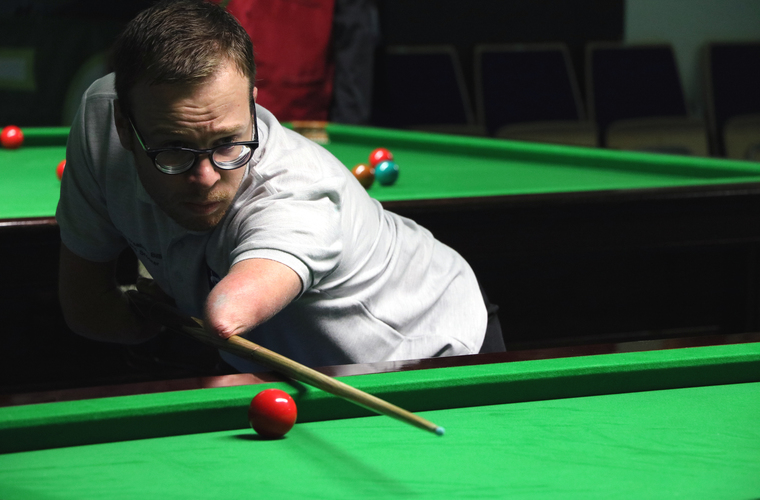 The way I feel about being active and playing snooker is like everyone else. I love it when I'm playing well, there aren't many things that feel as thrilling and gratifying. But on the other hand, it feels like hell when you're not playing well. I love competition and winning. If I can play well too, then that just tops it off!
Support is fantastic, my wife makes it very easy for me to enjoy my snooker. She will even sit and watch it with me on TV. My teammates are all brilliant, they treat me like any other player. Sometimes, my opponents can be a bit patronising, but at the end of the match they have nothing but respect, win or lose.
I really appreciate that I am able to be active, play snooker and lead an active lifestyle. The next snooker event I'm really looking forward to is the Belgium Open in March 2018.
Snooker is such an inclusive and welcoming sport, the World Disability Billiards and Snooker body (WDBS) is fantastic. Since I started taking part in their events, I've played against both disabled and non-disabled players. It doesn't matter what impairment a person has, it's their ability that you're competing with. From the chairman to the coaches they are really interested in making their events more accessible, fair and enjoyable for everyone. If you're considering giving pool or snooker a go, they have an open day on the Friday of each event for disabled people. So my advice is to just get out there and give it a go!
Interested in cue sports? Find out more about to get involved and upcoming events on the WDBS website.