Blog: "I'm really excited about competing this weekend"
The English Federation of Disability Sport (EFDS) website features a blog post every Friday throughout the year. This weekend, the country's best swimmers head to Manchester for the National Para-Swimming Championships 2017. One athlete hoping to make a big splash is 19-year-old Grace Harvey. Today, Grace tells us how having support from her friends, family and teammates makes the long hours in the pool worthwhile.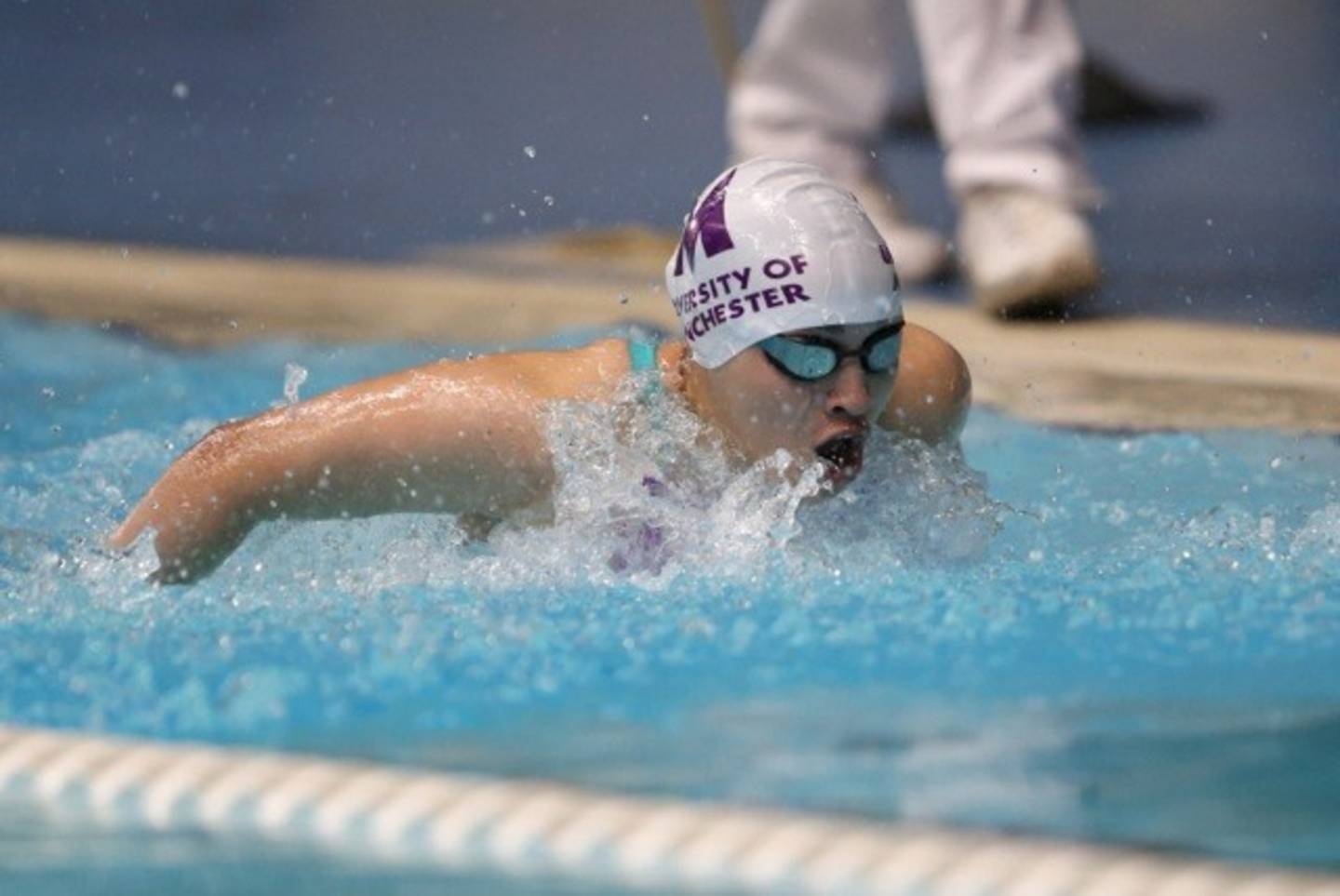 Hey, I'm Grace Harvey and I'm a para-swimmer. I'm 19 years old and I have recently moved to Manchester to study at the University of Manchester and join the British Para-Swimming National Performance Centre. I am studying biology which I absolutely love, practical sessions are my favourite part of the week!
So, I have cerebral palsy. It's never bothered me, because it has given me so many opportunities, like my swimming and all of the friends that I have made through it.
I first went into my local swimming pool when I was six months old. As I got older I started to do one to one lessons and crash course lessons during the school holidays. I joined my local club, Hoddesdon swimming Club at the age of nine. I decided to join a swimming club because I watched the Paralympics and saw people who walked like me. I remember thinking "Oh wow, I want to do that too!" My Nan and Grandad took me to my first club session and I met my new swimming coach, Janet Warrington. Little I did know, that she would coach and support me for the next 10 years. I was initially classified when I was 11 years old, then again at 17 and confirmed as a S7, SB6, SM7.
I love training. I swim eight times a week, along with two gym sessions and one core session. I swim with my teammates, who I would definitely consider as really close friends. I see them day in, day out and they are all lovely people! It's a great feeling training knowing that everyone is there because they want to push themselves to be the best that they can be. Waking up for training when it's cold and wet can be really draining, but walking there with my flatmate Alice makes it much easier.
Most people see swimming as an individual sport, but I don't see it like that. I have the support of my family, my friends and my coaches. Supporting my friends is really important to me too, as I love to see others do well.
I was 16 when I broke my first British record. It was in the 200m backstroke at a counties competition. It was one of my happiest swimming moments. I have been on the world class podium potential programme for the past three years, and I am now a 10 time British record holder.
So, my next competition is at the National Para-Swimming Championships in Manchester on 9-10 December 2017. I am really excited about competing this weekend. Training has been going really well and I'm looking forward to catching up with friends.
If anyone is thinking about taking up a sport, my advice would be to try to have as much fun as possible. It doesn't matter if you don't take it seriously, sometimes all that matters is that you are out having fun with friends.
The National Para-Swimming Championships 2017 is coordinated by EFDS in partnership with British Para-Swimming. Find out more about the Championships on our events page. Keep up to date with the action this weekend, follow #ParaSwim2017 on Twitter.
For more information about swimming activities near you,visit the Just Swim page on Swim England website.