Blog: "Powerchair football has given me so many opportunities"
Activity Alliance features a blog post every Friday. This year we're sharing the experiences of disabled people involved in sport and exercise at all levels. Today, we continue this theme and hear from Kai Gill, a 23-year-old powerchair footballer, on how being active has impacted his life.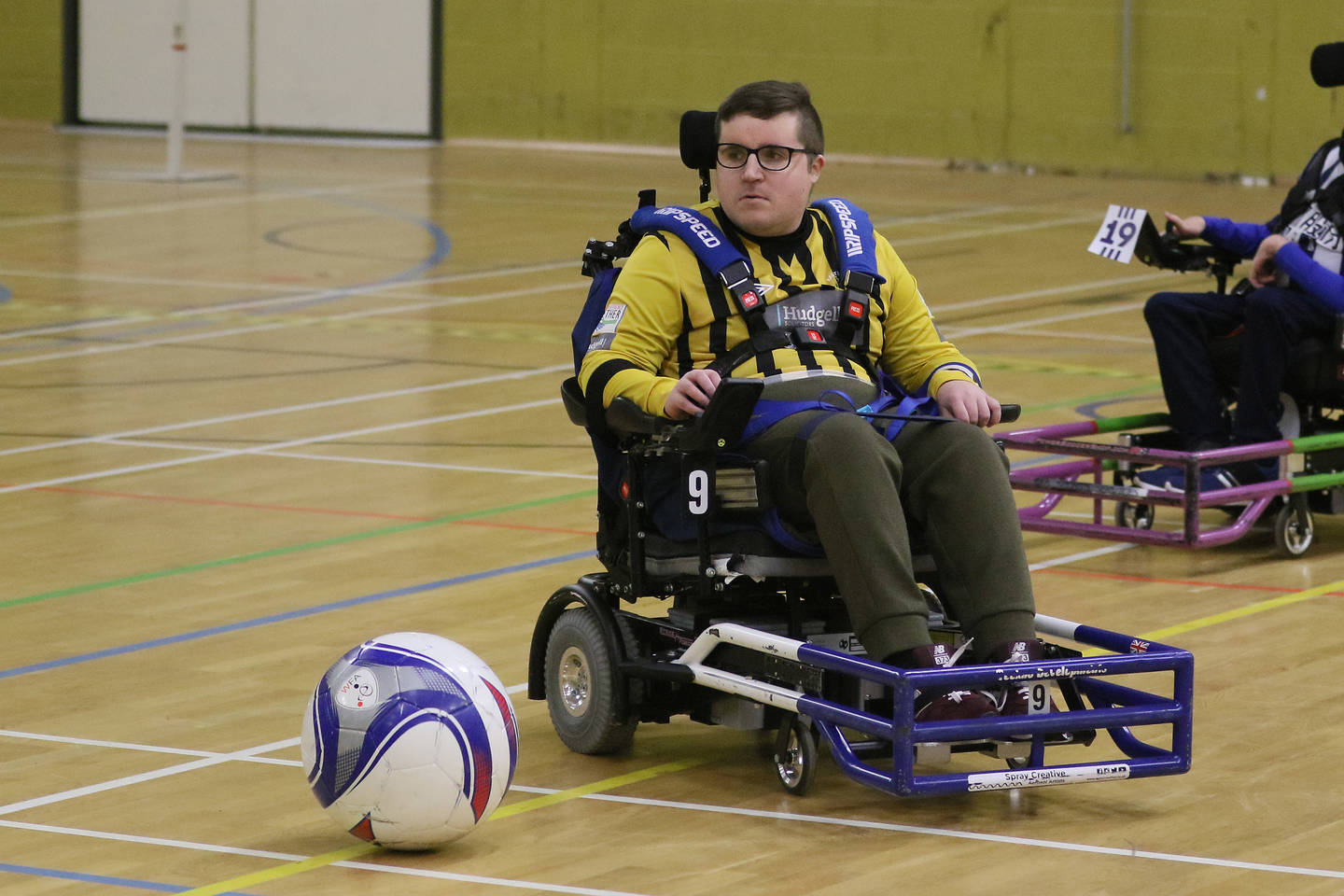 Have you ever heard of the sport powerchair football? If you haven't then let me tell you all about it, but first, let me introduce myself.
My name is Kai Gill and I'm 23 years old from Hull. I have a muscle wasting condition called Limb Girdle Muscular Dystrophy Type 2D. This affects my muscles in my hips and shoulders, meaning I can no longer walk or lift my arms. I am a powerchair football player for Hull and East Yorkshire Powerchair Football Club.
Powerchair football is a sport for people who use electric wheelchairs in their day-to-day lives and it's currently one of the only competitive sport for powerchair users. It's played on a basketball court, four-a-side with unlimited subs, and it is a 40 minute game (20 minutes each half). The sport has specialised competition chairs built primarily for powerchair football. I play in the first team who compete in the Muscular Dystrophy UK Championship (just like championship football for non-disabled players) and the North East Regional Premiership League, along with my teammates - who I have become best friends with.
I started playing powerchair football five years ago. I used to play table tennis when I could walk. However, I was medically advised to stop playing because my falls were getting worse. Then, my social worker found out the East Riding FA were hosting powerchair football taster sessions.
Five years on and I can honestly say I'm so glad I went along, as I have come to love the sport. It's given me so many opportunities, such as blogging and taking on a marketing role within the club, which has allowed me to utilise my Masters studies in Advertising and Marketing. This is a great opportunity for me as I get to work on campaigns for fundraising, player recruitment and awareness of the club.
I used to ride a bike when I was younger and now I get the same feeling when I play football. I don't feel like I'm being overlooked because of my condition. My teammates and I are all good friends off the pitch, but when we face each other friendship goes out of the window and rivalry kicks in. We are one big support network and it's brilliant.
This year we are aiming to finish in fifth in the Muscular Dystrophy UK Championship – if we achieve this it will be our highest finish of three seasons. The team has a lot of potential to do well and challenge for the top places.
It has always been my dream to one day play a sport I love for my country. I will continue to chase that dream until I achieve it. So, my advice to you if you're a wheelchair user or a disabled person is – don't just sit at home thinking why me. We all have those days but don't worry, go and try a sport or a form of exercise. It could be something big or small and you never know where it could take you! That's the beauty of sport.
Find out more about powerchair football, clubs and opportunities to play in your area on the Wheelchair Football Association website.