Blog: "Football has boosted my confidence"
Activity Alliance features a blog post every Friday. This year we have been sharing experiences of disabled people involved in sport and exercise at all levels. Today we are marking the Amputee World Cup in Mexico (28 October – 5 November), and the start of Movember, a campaign which runs throughout November that raises awareness of men's health, by sharing stories from active disabled men. Today we hear from footballer, Marc Cronin on how important football is to him.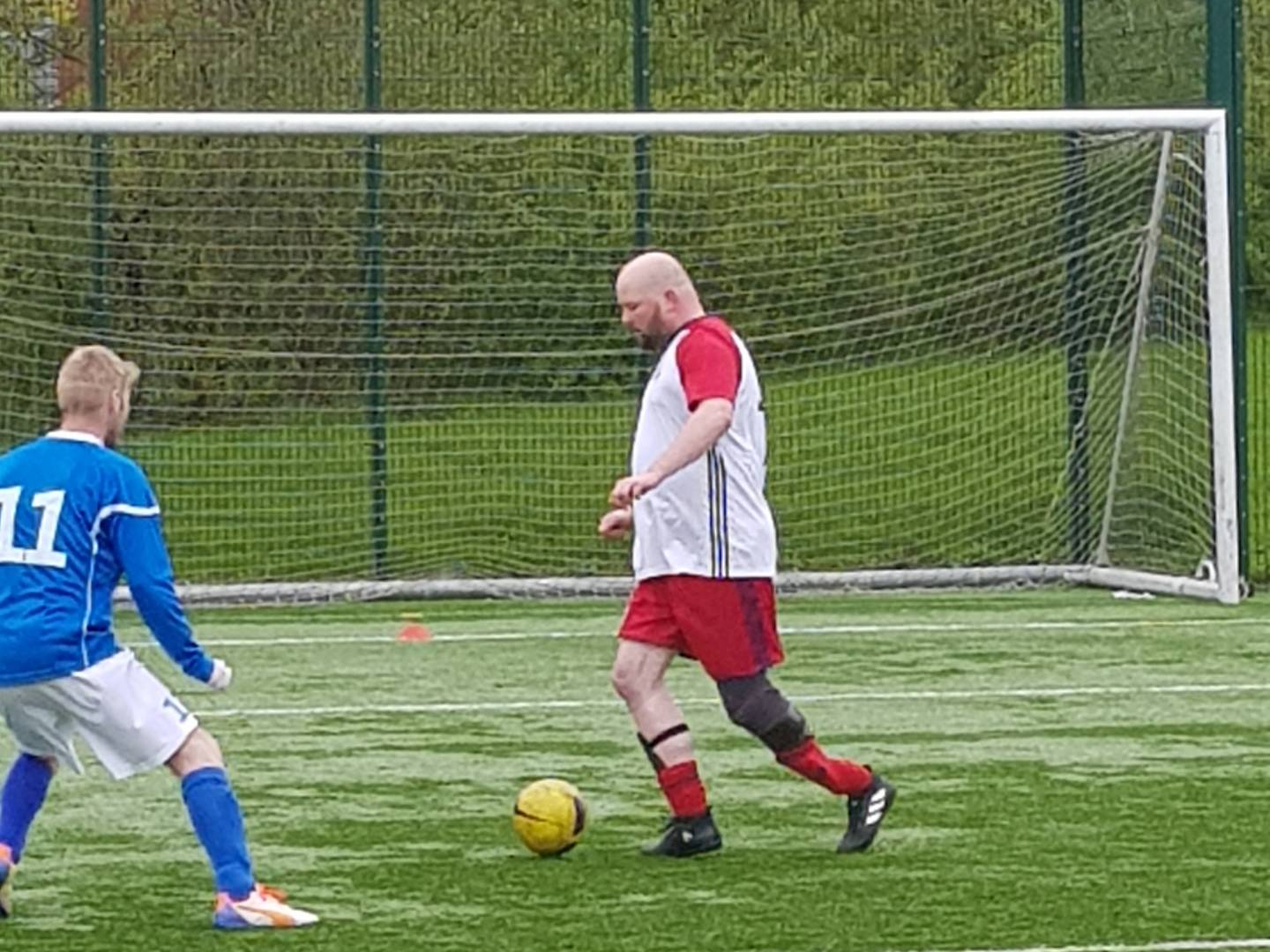 Hi, I'm Marc, I'm 33, I live in West Bromwich and I play football for West Bromwich Albion Amputees Football Club. I'm a below the knee amputee and I have type one diabetes.
As well as playing football I go to the gym five times a week. I generally go to the gym on my own and play football with my teammates who have become really good friends of mine. We train every other Saturday and we also try to meet up occasionally for a kick about when we can.
West Bromwich Albion Amputees is a relatively new team – we have just finished our first full season in the EAFA national league. I've always loved football and I'm a massive Manchester United fan, although I moved to the West Midlands four years ago and have adopted West Brom as my second team.
I started playing football at seven years old and stopped when I was around 20. At 32 years old I lost my leg but that's when I picked up amputee football. I had no idea amputee football existed but wanted to do some sort of sport that didn't involve a wheelchair. So, I just searched online and found West Brom Amputees.
I love playing football and I especially enjoy being a part of a team. My diabetes is quite aggressive so I like knowing I'm doing everything possible to live a healthy life.
Being active and playing football gives me a much more positive outlook on life, which in turn has boosted my confidence. It has also helped a lot with my rehabilitation on my prosthesis.
When playing football I'm really focussed and quite serious – mainly because I want to win! It also makes me feel proud to be playing for West Brom Amputees. When I'm running around on the pitch I never fail to be inspired watching everyone else play. After a game I can feel very drained, and I ache a lot but the adrenaline is still there and I just want to carry on playing.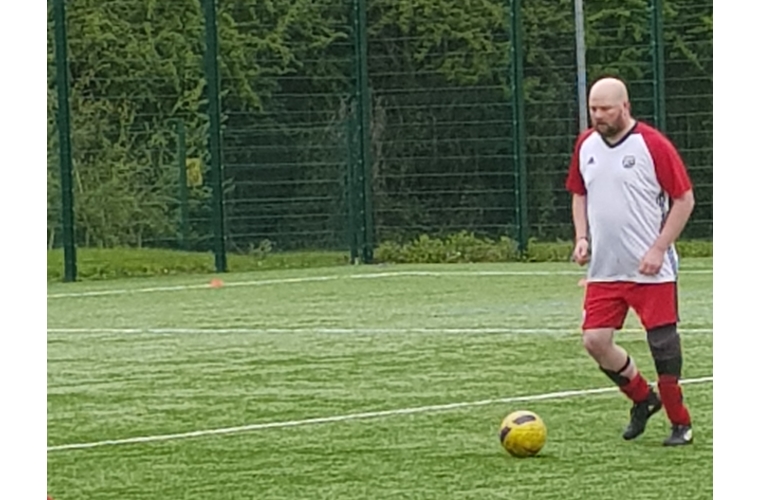 Having the support of my family and friends is very important to me – especially the support from my daughter, Alice – she's especially proud of me playing football for West Brom.
If I'm honest support from my team mates is the most important because they are the ones with me on the pitch. We all know the pain and struggle we go through to play.
The ambitions of the team for the upcoming season is to win a game! We play against the Northern teams like Everton and Manchester City. They are both incredibly good teams and have been playing for many years, so it sometimes feels like an uphill battle but we stay positive – we are still in our infancy and still recruiting players.
I've been watching and supporting England competing at the Amputee World Cup, which is currently taking place in Mexico. I feel it's massively important to have this World Cup - it gives all these great athletes a chance to shine on the big stage, and most importantly it raises awareness of the sport. I think if people watched it they would be quite amazed at the talent on show.
My advice to other disabled people wanting to start out in football is – go out and do it. You can find a local club through the EAFA site, or a quick search online will find something. Go watch them if you don't want to play straight away but don't let disability stop you from doing what you love.
Find out more about West Bromwich Albion Amputees Football Club and opportunities for disabled people wanting to play football via the West Bromwich Albion Foundation website. Follow all the action of the Amputee World Cup on the World Amputee Football Federation website.
If you want to be more active but aren't sure how to start, visit our dedicated webpages for advice.
In support of Movember, Activity Alliance is encouraging disabled men to share their stories on being active. If you would like to share your story, please email our communications team on news@activityalliance.org.uk.