Blog: "I really enjoy the social side of being active"
Activity Alliance features a blog post every Friday. This year we have been sharing experiences of disabled people involved in sport and exercise at all levels. This month we are supporting Movember to raise awareness of men's health through sharing stories from active disabled men. Today, we hear from Martin Heald on how he got into football and climbing – and made his way to the GB para-climbing team and the England Amputee Football team.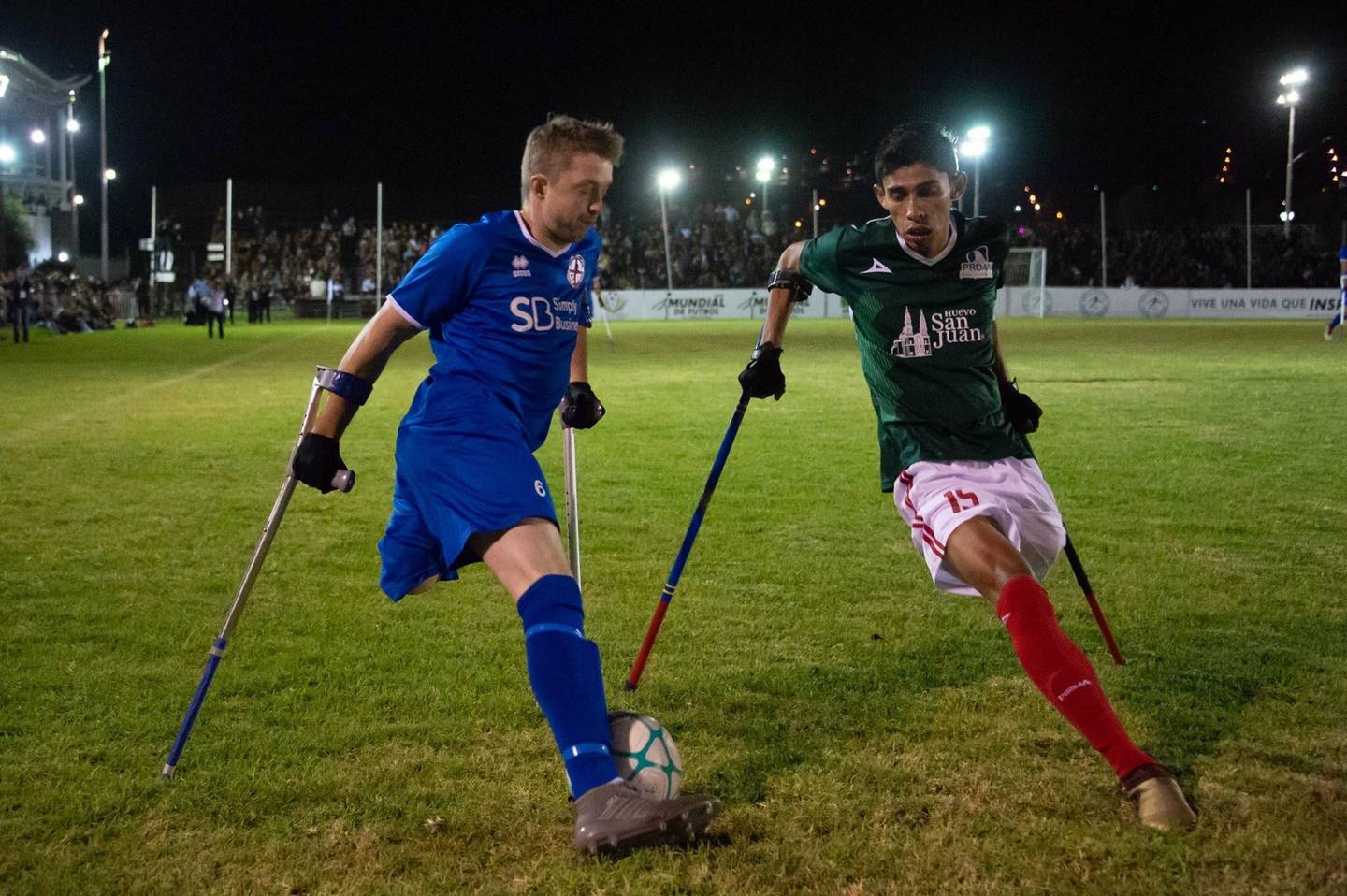 Hi, I'm Martin, I'm 27 years old, I live in Preston and I'm an amputee footballer, I currently play for England and Everton. I'm also a climber and currently represent the GB para-climbing team. I'm a left leg below the knee amputee.
I've just come back from the Para-climbing World Championships in Innsbruck where I was placed sixth.
The amount I do one sport can vary depending on what competition is coming up and what I need to concentrate and invest more of my time into. I try to train at least four to five times a week.
When I play football it is quite structured, training with my teammates or playing matches for my club and country. Climbing is completely different, it's more of a social sport in which I go down to the climbing wall and speak to anyone, and climb alongside them. I mainly do this with my friends but I also spend a lot of time training on my own too.
I started playing football back in 2007. It all started when I saw a tiny picture of an amputee footballer in a magazine, and I just thought to myself I really want to give this a go. My dad contacted them and I went to have a look. I took part in my first tournament in Turkey in 2008 and scored on my debut, it was an amazing feeling!
Climbing came a few years later. In 2013, a colleague asked me if I wanted to give it a go. I said yes and fell in love with the sport. The next year, I started competing in the nationals and have now been in the GB team for two years.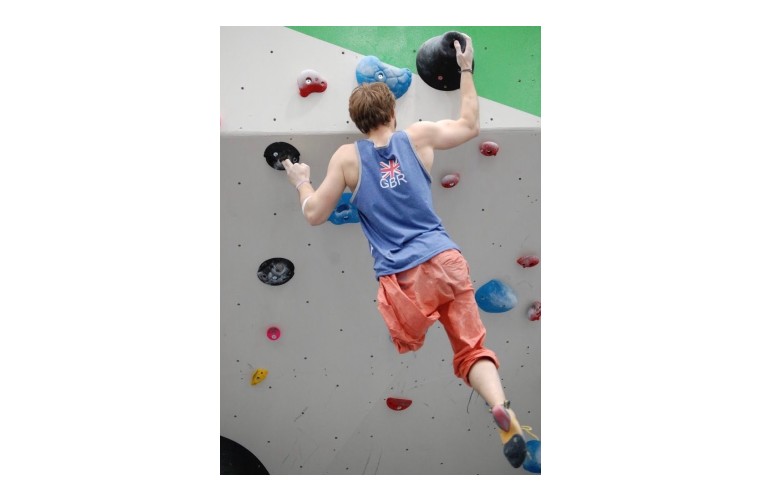 I really enjoy the social side of being active, I have met so many people through doing sport. It makes it that little bit easier to go and train when you know there are people you can chat to or have a laugh with. It's knowing you're not alone.
I work in an office so being active helps me to maintain a healthy weight, which is a plus because it means I don't have to be as strict on my diet all the time. Also, if I have a stressful day, taking part in sport allows me to get away, it helps me to relax and de-stress.
The support from my family, friends and teammates is priceless. Without their support I wouldn't be able to do what I do. I spend a lot of time training so having the support from family to help with other bits does have a huge impact, especially in the run up to competitions.
I've just recently come back from the Amputee World Cup in Mexico, we finished in sixth place overall. Mexico was great, the whole team believed that we could win the tournament, so to then get beat by Brazil in the quarter finals was a huge blow for us. Playing in such a big competition was quite daunting at times, but representing my country at a World Cup was a great feeling!
This has been my first year where two major tournaments from two different sports have fallen within the same year – it's probably been one of the busiest years of my life so far. To say I am now sixth in the World in two sports is quite an achievement but it's not where I want to stay, so the hard work continues!
My advice to disabled people who are wanting to start an activity or sport but unsure is – to just give it a go, that's the best thing you can do. Everyone is, or has been in similar situations to yourself and they will encourage you and support you.

If you want to be more active but aren't sure how to start, visit our dedicated webpages for advice.