Blog: "I'm looking forward to swimming my best this weekend"
This weekend, the country's best swimmers head to Manchester for the National Para-Swimming Championships 2018. One athlete hoping to swim to victory is 18 year old Zac. He tells us how he is looking forward to competing for the first time at this event.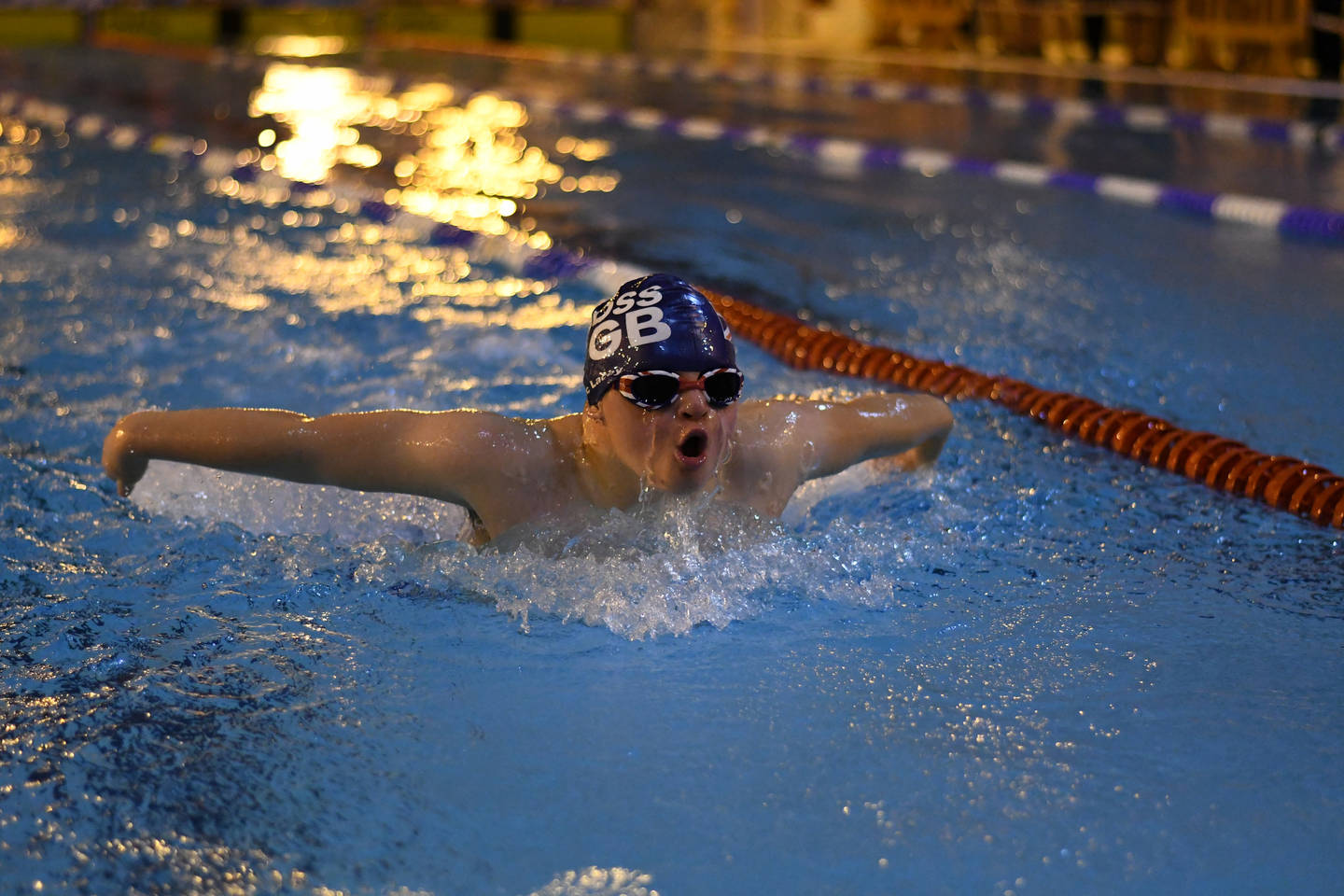 Hi my name is Zac, I live on the Isle of Wight with my family, I love swimming and cricket and I have Downs Syndrome.
I swim for Downs Syndrome Swimming Great Britain team (DSS-GB), and my local club Seaclose Swimming club. I train eight hours a week over six days at Seaclose and I am coached by Val Gard and Gavin Muncaster. I also take on extra training with my mum and dad.
My training programme also sees me go to the gym each week. I also love to play cricket and play for the Isle of Wight County disability team.
I started swimming lessons when I was five years old. I then started competing at the age of ten. I basically got into swimming because of my parents, they simply said it was important to learn to swim if you live on an island.
What I enjoy the most about being active is getting and staying fit. Training hard makes me feel good too. Being active has also made me more motivated and disciplined in other areas of my life. For example, I am able to work well at school, and train hard to achieve my goals.
Taking part in a sport or activity can make me feel tired but afterwards I always feel good because I know I have worked really hard.
The support of my family is really important to me. If you are competing at a high level it is really important to have support from family every day, and friends too. Also, as a member of the DSS-GB team I am really lucky to have such a huge network of fellow swimmers, coaches and support staff. They help me achieve my swimming goals.
My swimming goals for next year are to swim at my county and regional championships in Hampshire and the south east. I also want to qualify for the DSS-GB team that will be going to the European Down Syndrome Championships in Sardinia, Italy, in September 2019. If I have time I would also like to win the Disability County Championship with my cricket team.
My next competition is at the National Para-Swimming Championships in Manchester this weekend (Saturday 1 - Sunday 2 December). I'm really excited about competing and I'm most looking forward to swimming well and doing my best.
My training has been quite full on, I came back from the World Downs Syndrome Swimming Championships in Canada back in July. I then starting training after my summer holiday in August.
My main goals will be to swim personal bests in my events. I'm hoping these times will help me qualify for the DSS-GB team at the European championships.
My advice to disabled people who are thinking about being more active but not sure is – everybody should try to be active, even if you have a disability. I speak from experience when I say it will make you feel really good.
Visit the Downs Syndrome Swimming Great Britain website for more information about the team.
The National Para-Swimming Championships 2018 is coordinated by Activity Alliance in partnership with British Para-Swimming. Keep up to date with the action this weekend by following the hashtag #ParaSwim18 on Twitter.
For more information about swimming activities near you, visit the Just Swim page on Swim England website.