Blog: "I love living the active lifestyle"
Activity Alliance features a blog post every Friday which shares the experiences of disabled people involved in sport and exercise at all levels. Today, we hear from GB wheelchair rugby player Ryan. In his blog he tells us how being active has a positive impact on his daily life.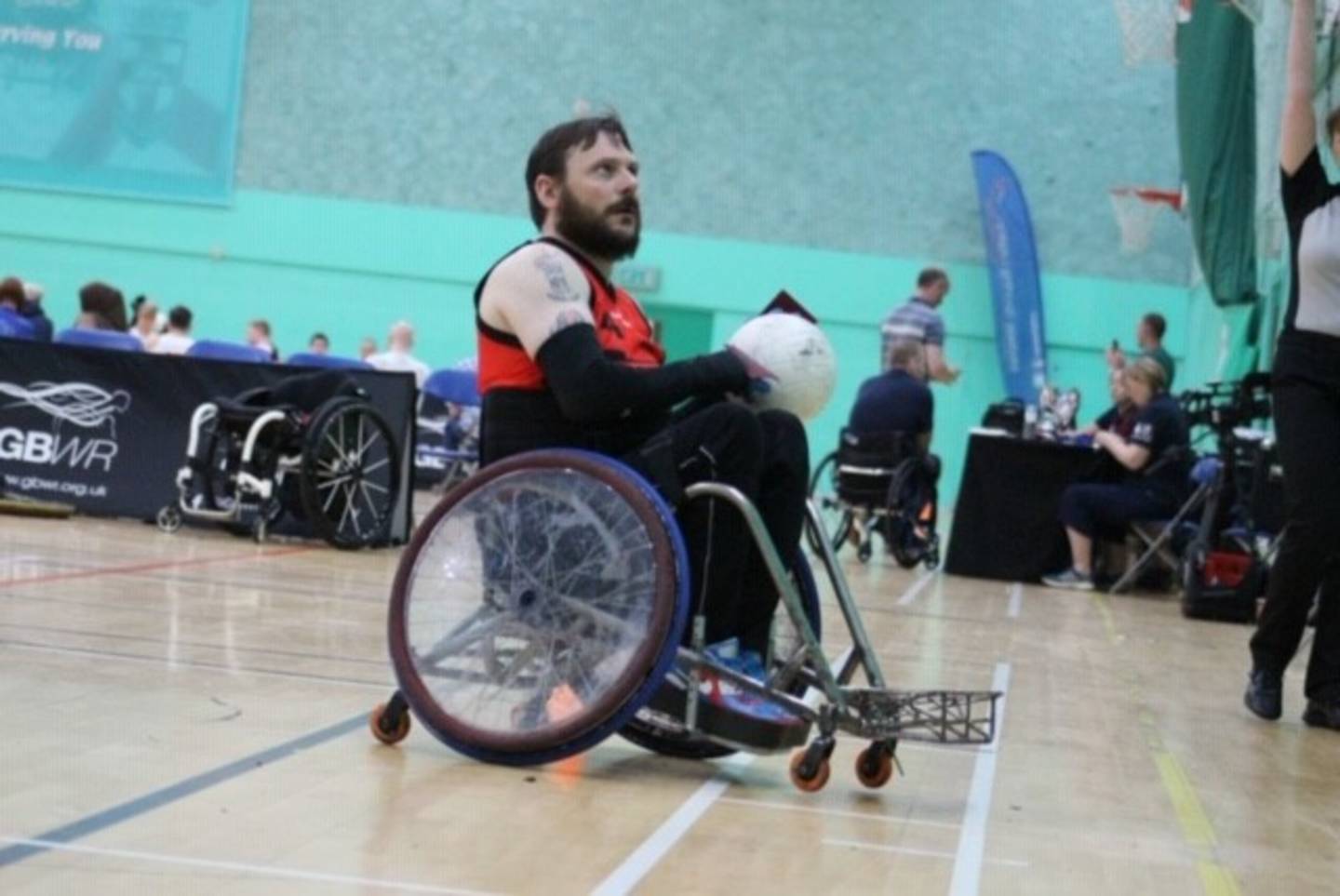 Hi my name is Ryan, I'm a 42 year old from Matlock, Derbyshire and I love wheelchair rugby and going to the gym. I have a spinal cord injury, which happened whilst serving in the armed forces in 1994.
I'm a member of the Great Britain Wheelchair rugby squad, and the Southport based West Coast Wheelchair Rugby club.
I started playing for the West Coast Crash in 2009 – a friend invited me to a training session, just to have a go, and I've never looked back.
After a few years enjoying rugby as a hobby I was invited to try out for the Great Britain Wheelchair Rugby development squad. I was made captain after 12 months and was invited to attend an elite squad camp. After being asked to join the squad I made the team that went to Rio 2016, and the squad that retained the European Championship in 2017.
The thing I most enjoy about being active is living the active lifestyle. I feel energised after exercising, I sleep better, eat better and lose those extra pounds too. Being active as part of a team also benefits me socially, we are not just teammates but great friends. I also feel healthier and stronger – both mentally and physically.
Being healthy and active has had a positive impact on my day to day life. I rely on my arms to push me about and to transfer me to places like my bed, the car and sofa – being physically stronger helps with all these daily activities. Being able to push myself while I'm out with family and friends means I'm more independent and not having to rely on others.
Whilst I am exercising I feel excited and ready to take part. During competitions I tend to feel quite nervous if it's a big game. However, after I can feel refreshed and energised, all ready to go again. If we end up losing an important game I can feel quite disappointed and tired. No matter what the result, I always feel I've tried my best.
Having the support of my friends and family is important to me – it means I am able to concentrate on wheelchair rugby and do the best I can for Great Britain at major competitions all over the world. Also, supporting my teammates and them supporting me is essential in our team succeeding, and it being a great environment to be in.
This year is looking to be quite busy for wheelchair rugby. We have several competitions all over the world starting with the Quad Nations Championships in March at Leicester Arena. We also have competitions in the USA and Japan. The most important competition this year will probably be the European Championships in Demark – this is the qualifying tournament for the Tokyo 2020 Paralympic Games.
My advice to other disabled people wanting to be more active, or take up a sport but not sure is – exercise doesn't have to be elite level sport. Small steps like going for a short push and enjoying the fresh air can do great things for your health and wellbeing. Going to the local gym or local sports club can be the change to a healthier lifestyle. So, have a go, taking small steps and get active!
Go to the Southport West Coast Wheelchair Rugby website to find out more.
To find out more about wheelchair rugby, taster sessions and opportunities near you, visit Great Britain Wheelchair Rugby website.