Activity Alliance Chief Executive in first column for Agility Magazine
Our Chief Executive, Barry Horne, writes, "Disabled people are infinitely variable and there is no single solution to increasing their activity. So, we all need to look proactively at what people will relate to and what gets them motivated to become active". Speaking in his first column for Agility Magazine, Barry reiterated the charity's support for the British Paralympic Association on the refreshed Parasport website, powered by Toyota.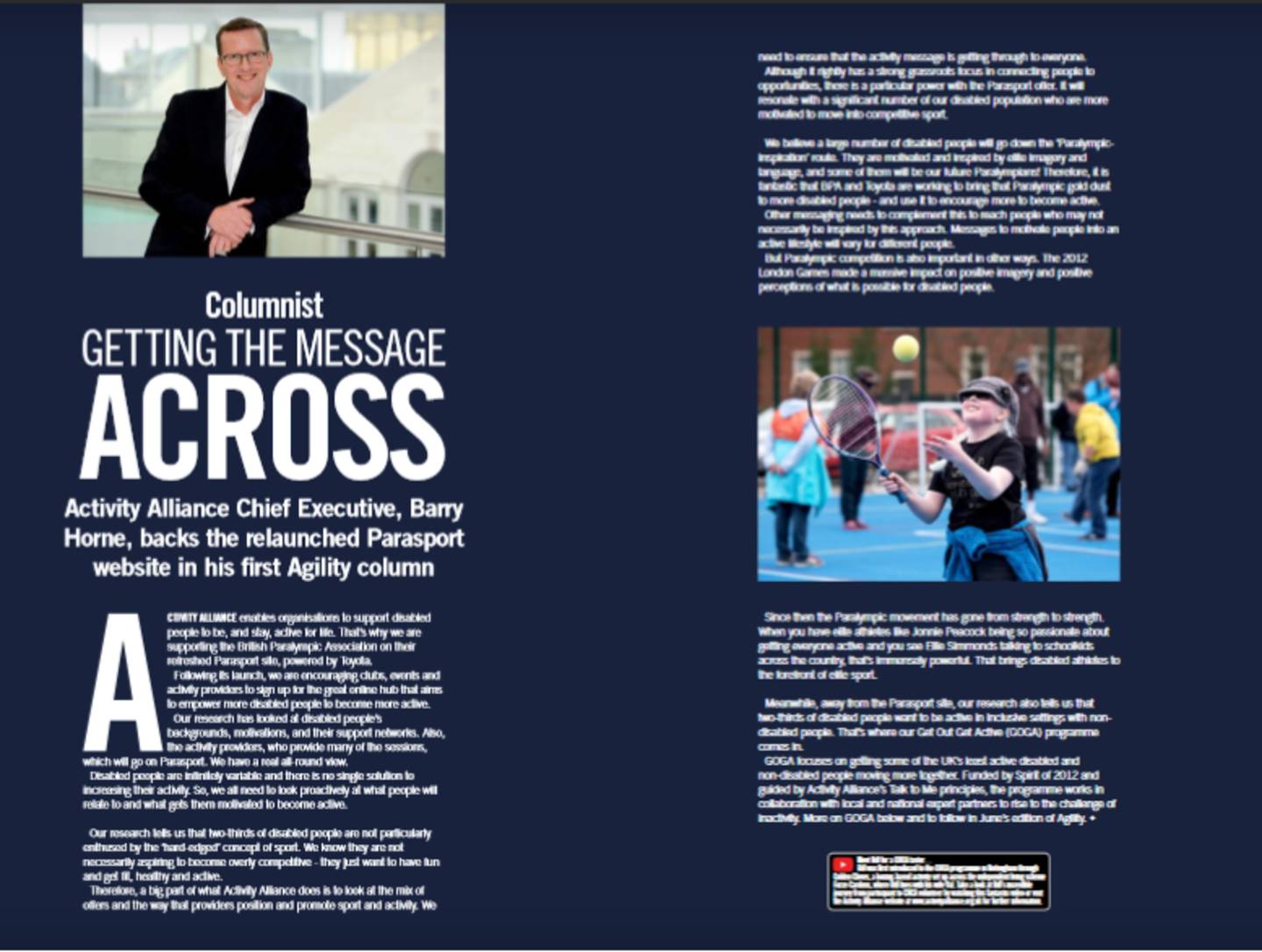 Following the site's relaunch earlier this month, Activity Alliance is encouraging clubs, events and activity providers to sign up for the online hub that aims to empower more disabled people to become more active.
However, Barry added that a combination of messages will be required to reach out to a wider mix of disabled people. He said:
"We believe a large number of disabled people will go down the 'Paralympic-inspiration' route. They are motivated and inspired by elite imagery and language, and some of them will be our future Paralympians!
"Therefore, it is fantastic that the British Paralympic Association and Toyota are working to bring that Paralympic gold dust to more disabled people - and use it to encourage more to become active.
"Other messaging needs to complement this to reach people who may not necessarily be inspired by this approach. Messages to motivate people into an active lifestyle will vary for different people."
Read our column in full here and look out for the next instalment in the June edition of Agility.