"Who says disabled people can't play a contact sport?" Ayaz's story
An exciting campaign from Activity Alliance is calling time on negative perceptions about disability, inclusion and sport, and asks – Who says? Today, we hear from wheelchair rugby player Ayaz, who features in the campaign films.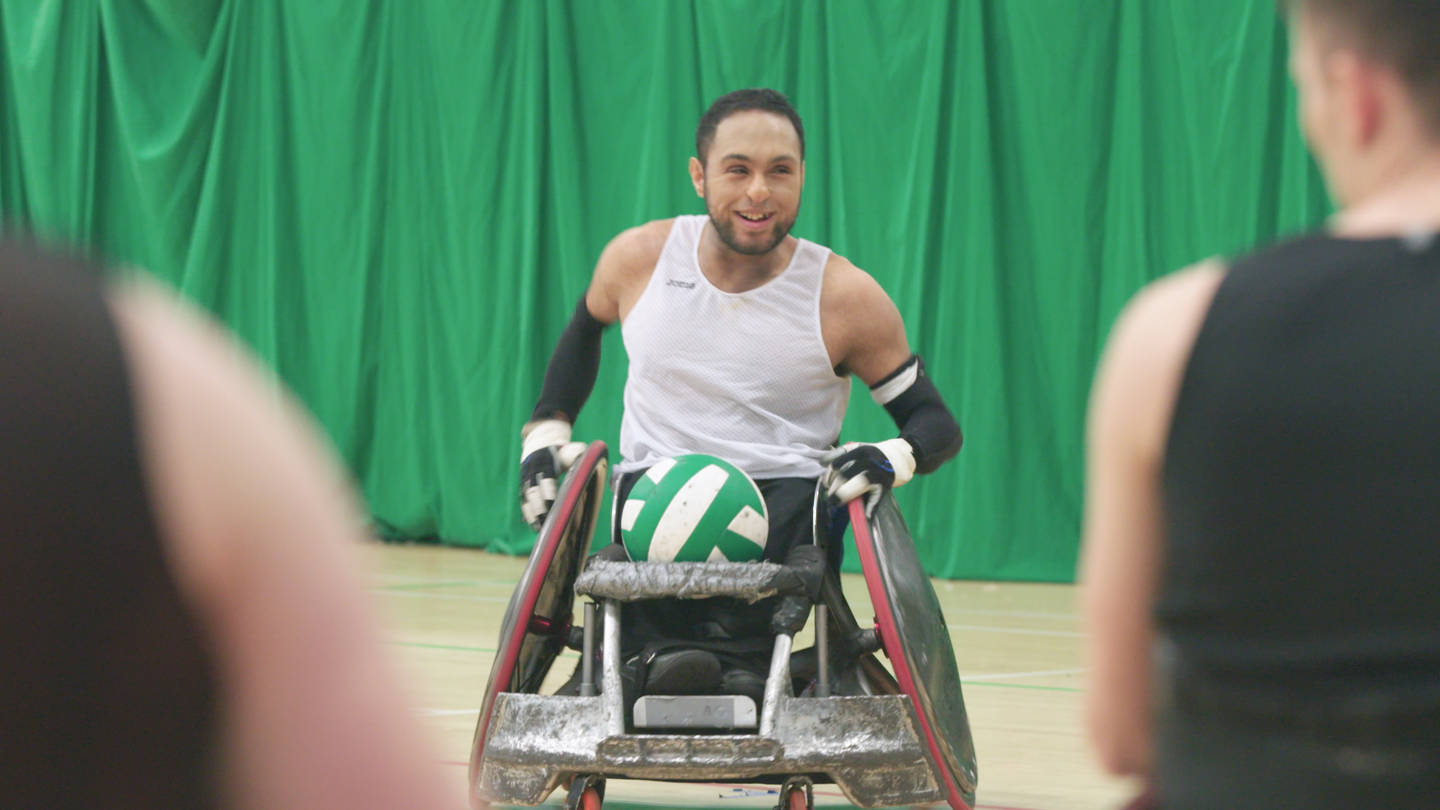 For far too long disabled people have faced misconceptions and presumptions on what is and isn't possible, including in sport. Activity Alliance wants to move the conversations on, open people's minds and shift out-dated views on disability.
Who says? gives positive evidence, resources and guidance to replace these negative ideas. The campaign films focus on six key perceptions from the charity's recent research. Each film provides upbeat insight from a mixture of disabled and non-disabled people.
Ayaz's story
Who says disabled people can't play a contact sport?
Hi, my name is Ayaz and I am a member of the Great Britain Wheelchair Rugby Team. I have been playing rugby since 2010.
Before rugby, I played wheelchair basketball, which is a non-contact sport. This was something I could never get my head around as I just used to smash into the other players and end up fouling out of most games! Perhaps basketball wasn't the sport for me...
I started playing club rugby with West Coast Crash in 2010 and not long afterwards, Great Britain Wheelchair Rugby scouted me. They were looking for players who could classify into the sport. To be eligible to play wheelchair rugby, athletes must have some form of impairment with a loss of function in both upper and lower limbs. Luckily, I fit that mould!
My first international tour with the GB team was to Australia in 2010. It should have been very exciting, but I came back disappointed after being told that the game as too dangerous for me (I'm 3ft 7 and 43kg) and I probably wouldn't have an international career. I didn't let that stop me; I continued training hard with my club and made my way back to the GB team via the development squad. Now, fitter and stronger, I have enjoyed great success on the international stage, competing at the Rio 2016 Paralympic Games and winning two European gold medals and one European bronze.
Amazingly, after all this success, people still ask me "how's the basketball going?". The London 2012 and Rio 2016 Paralympic Games definitely helped to grow the profile and popularity of wheelchair rugby, but there is still a way to go until it is widely recognised. I often visit schools to raise awareness about disability sport and to introduce wheelchair rugby to the children, which they love!
West Coast Crash is the North West's premier wheelchair rugby club and I have been with them since the start of my career. The best thing about the club is that we are one big happy family. The club is very inclusive and caters to what the players want to achieve - whether you want to play recreationally or aspire to play for Great Britain. The club respects everyone's wishes.
My teammates are amazing and we have all become good friends over the years. We often meet up off the court for meals and other sporting events. There's always lots of banter flying around too, which makes it even more fun. I think that's the special thing about sport, it brings people together.
To new spectators, wheelchair rugby can look like a bunch of wheelchairs smashing into each other. But it's actually very tactical, intricate and fast-paced. That is why I love it!
Changing society's perceptions about sport for disabled people is so important. I'm sure there are many people out there that think sport is just a hobby for disabled people or something to do to get out of the house. For some people that's true, but there are also individuals who wish to excel in sport and who train just as hard as non-disabled athletes do to reach the highest level. Like me!
I am proud to be a part of Activity Alliance's who says? campaign. Please visit the campaign page to watch the films and find out how you can call time on negative perceptions about disability, inclusion and sport.