"Who says we can't? We can!" Steve's story
An exciting campaign from Activity Alliance is calling time on negative perceptions about disability, inclusion and sport, and asks – Who says? Today, we hear from Midland Mencap Flyerz Hockey head coach, Steve, who features in the campaign films.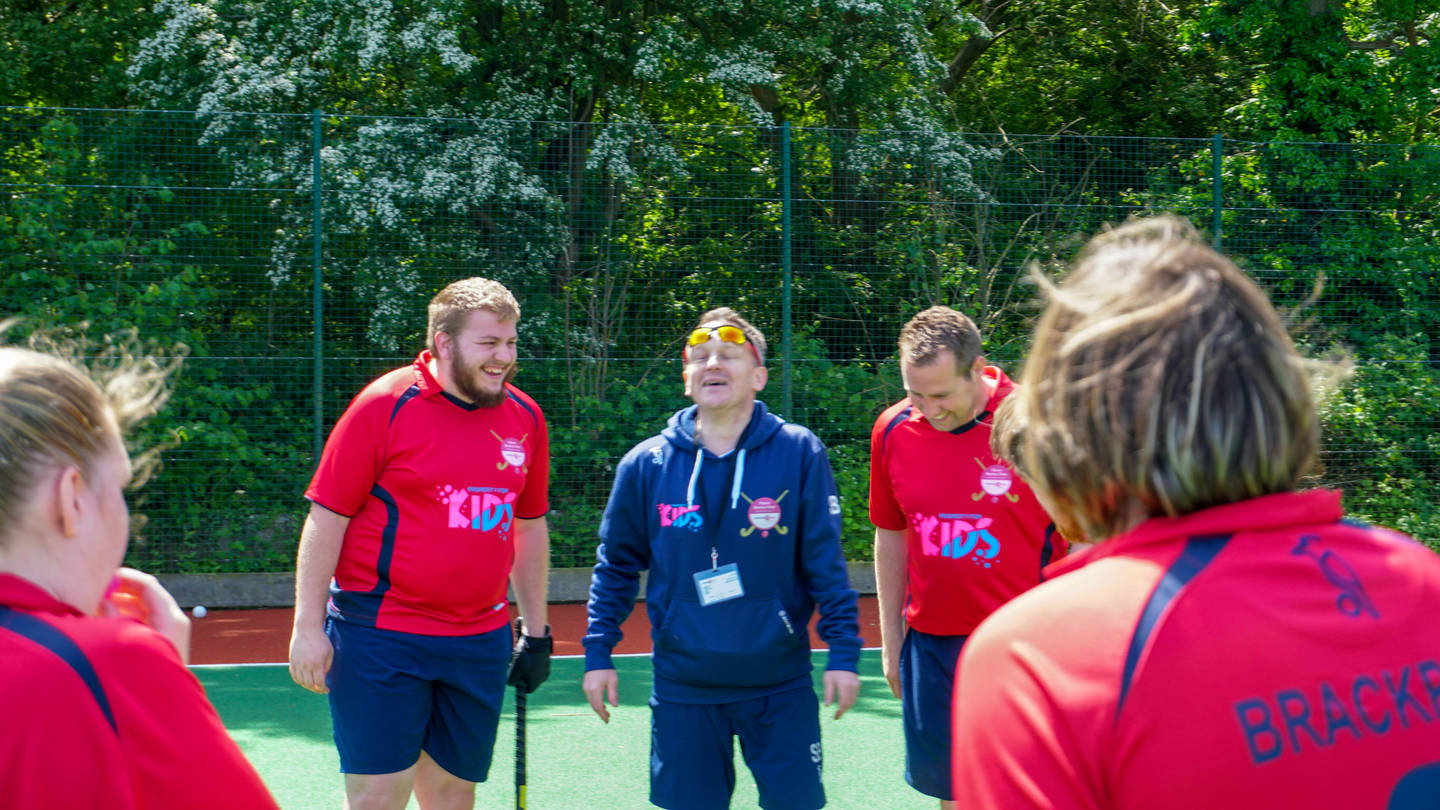 For far too long disabled people have faced misconceptions and presumptions on what is and isn't possible, including in sport. Activity Alliance wants to move the conversations on, open people's minds and shift out-dated views on disability.
Who says? gives positive evidence, resources and guidance to replace these negative ideas. The campaign films focus on six key perceptions from the charity's recent research. Each film provides upbeat insight from a mixture of disabled and non-disabled people.
Steve's story
"Who says we can't? We can!"
Midland Mencap Flyerz hockey first started training in 2014. Through the years we have been able to build up the frequency of our training sessions, and develop a squad of 11 committed players.
The Flyerz movement has been around for about seven to eight years, and has been developed by Access Sport. There are now around 20 plus clubs in the UK, and the number is growing. Flyerz hockey sessions are tailored to whoever attends the sessions. This is why the sessions are so inclusive and people want to get involved.
I'd say a bit of everything comes into being a head coach. Obviously, I love it when we win a game, but watching players succeed with a skill or a technique they have worked on is incredible. To get to see that skill put into practise in a game gives me an amazing lift. Getting to know players, their families, and understanding their motivations for competing is something I really enjoy.
Undoubtedly the biggest achievement we have had as a team has been winning gold in the 2017 European Para-hockey Championships in Amsterdam. If you dig underneath this you have the stories of players who were not included in school sport, or haven't been included or be part of team sports before. All in all it's a journey that is still evolving.
Offering opportunities for disabled people and non-disabled people to take part together is absolutely crucial. Inclusion for me is about everyone being able to fit in at an appropriate level for them. It's about being challenged, enjoying being a part of something, and adapting a session or a sport to suit participants.
The team means a lot to me and the players. Being part of a team is always special, of course winning a gold medal meant we shared a great few evenings celebrating and smiling together. Away from that though it's about the people in the team. They turn up whatever the weather and share their lives and successes with others. They have made friends for life, and have team mates can turn to when life isn't as great. I think it's more of a family than a team, we're a team when we're playing, but a huge family that offers the most amazing support to each other.
I always look forward to every session and seeing all the players every week and at every game. In the wider aspect of disability sport, the squad winning gold in Amsterdam has encouraged others to try the game. It has also encouraged other clubs to look at our squad's achievements and think positively about inclusion. There are no other Flyerz clubs in Birmingham, but that will be changing shortly, which is really positive.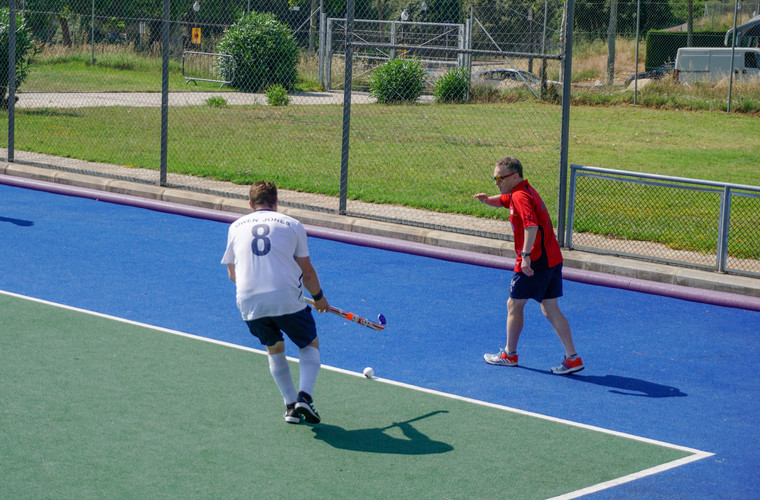 As a team we have never experienced any negative comments but we have faced challenges on receiving publicity and recognition. On the flip side, we have played against more experienced players from other countries where inclusive hockey sessions are part and parcel of the way the clubs operate. That for me is what we should be striving for.
I really think this is a prime example of why attitudes and perceptions need to change. Disability sport, in some cases, is still looked on as a bit of a novelty. Campaigns like who says? have been brilliant in that they show players personalities and hopes for their sporting journeys. More importantly people from all walks of communities can relate to each other, whether they play tennis, hockey, netball or rugby.
Midland Mencap Flyerz Hockey team is proud to support Activity Alliance's who says? campaign. Please visit the campaign page to watch the films and find out how you can call time on negative perceptions about disability, inclusion and sport.
Find out more about Flyerz hockey sessions and opportunities near you, please visit Access Sport and Flyerz website.