The Activity Trap: Encouraging the benefits system to support activity
A year ago, we released 'The Activity Trap: Disabled people's fear of being active'. The Dwarf Sports Association UK (DSAuk) commissioned the report, which highlighted an ongoing concern. It explored the fear among disabled people of losing benefits if seen to be active. Here, we look at the encouraging headway we and our expert partners have made to address this situation.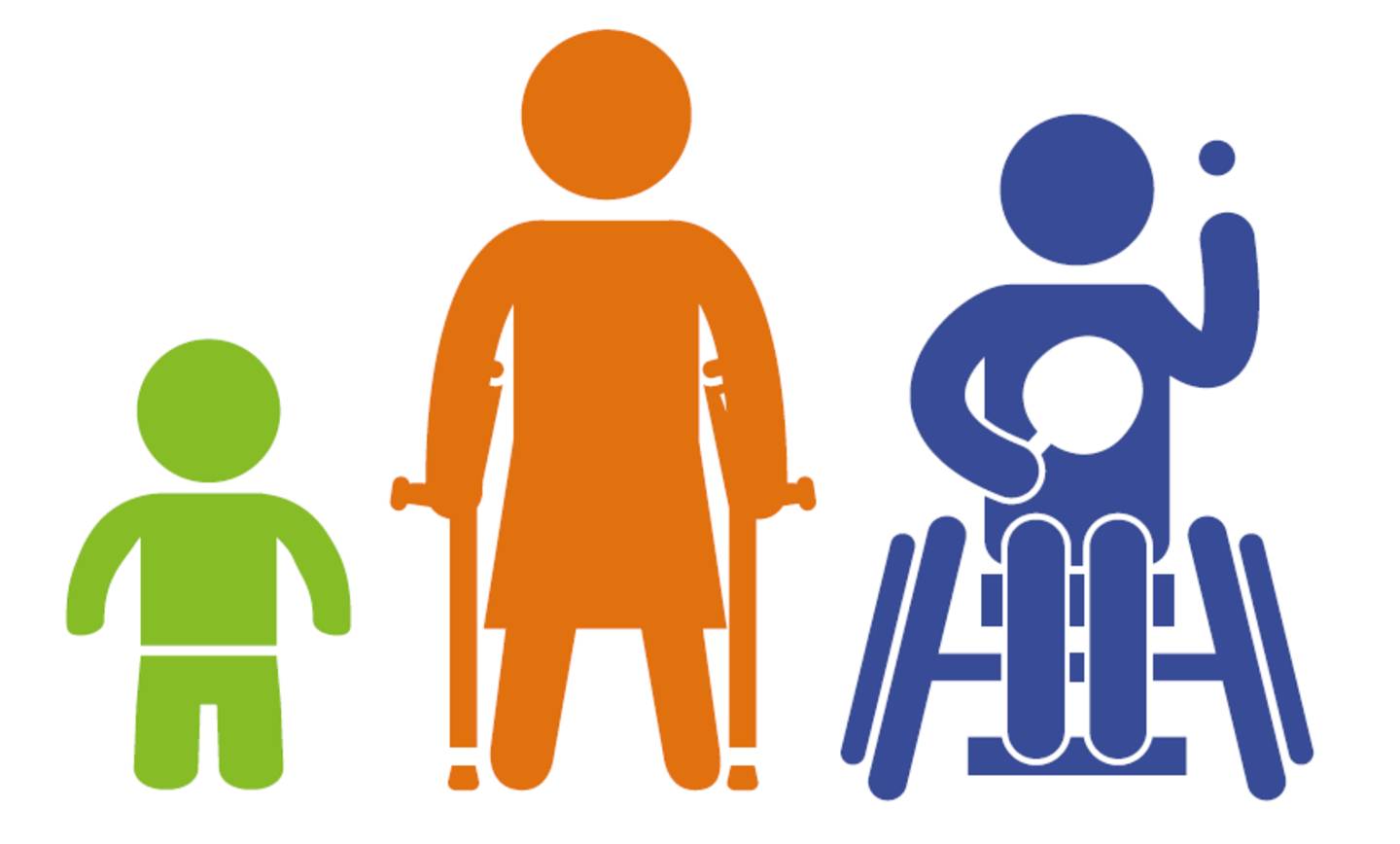 The Activity Trap is an important piece of research. Disabled people count for one in five of the UK population, more than 13 million people. However, they remain twice as likely as non-disabled people to be inactive.
Our previous research had identified barriers to being active but had not thrown up a challenge that is far more personal for many. We found we needed to ask disabled people directly about the subject of benefits specifically because of its sensitive nature. Almost half (47%) of the disabled people we spoke to said a fear of losing benefits was a barrier to them being more active.
From the report, we produced four key recommendations and four significant discussion points. These helped us to begin in addressing the situation. These focused on some of the fears, ambiguity and difficulty involved in being physically active when receiving benefits and financial assistance. This was especially with regard to Personal Independence Payment (PIP).
The recommendations fell into three broad groups:
Policy and the benefits process
Guidance and support for disabled people
Attitudes and perceptions among disabled and non-disabled people.
Below, we outline the progress we are making within each of these.
Policy and the benefits process

The political environment has been challenging to influence. We have seen major shifts within the Government and almost all senior ministers have changed since the launch of the report.

We have engaged with ministers from the Department of Digital Culture Media and Sport (DCMS), and the Department for Work and Pensions (DWP). And we are beginning to make progress. One notable meeting has been with Nicky Morgan, Secretary of State for DCMS. We are also building a strong relationship with Public Health England in order to push forward this agenda. We want to ensure that there is a joined-up, cross-government approach to increasing activity among disabled people.

We have been actively promoting the Activity Trap message to government relations and media. We have also formed an expert group of key organisations working with audiences affected by the findings.

2. Guidance and support for disabled people

The Activity Trap expert group's purpose is to identify existing resources and coordinate new actions to address some these issues.

Programmes such as Disability Rights UK's Get Yourself Active have a range of resources to support disabled people being active. This includes advice about using personal budgets for physical activity. But we need to do more to signpost disabled people to such resources and to fill any remaining gaps. Discussions are ongoing on how we might be able to help in training for professionals, who support disabled people through the process.

3. Attitudes and perceptions among disabled and non-disabled people

One of the key Activity Trap recommendations was to increase positive news stories about disabled people being active. This had two purposes. The explicit reason was to relieve the 'fear factor' among disabled people of being active. However, we also wanted to challenge media portrayals of disabled people being either 'superheroes' or 'scroungers'. Our Media Report released in 2016 highlighted the mixed feedback respondents had about words such as 'victim' and 'superhero' being used.
From July to August, we ran the first phase of our Who says? campaign. This built on our 'Taking part with disabled people' report and explored non-disabled people's attitudes towards inclusive activity.
The findings show a lack of understanding could be causing long-lasting barriers for disabled people, leading to inactivity.
The campaign sought to challenge perceptions among both non-disabled and disabled people. This aimed to encourage an environment in which everyone feels comfortable and supported in being active.
Campaign highlights included support from West Midlands and Liverpool City Region Metro Mayors Andy Street and Steve Rotheram. Comedian, Last Leg presenter and amputee rugby league player Adam Hills also supported the campaign. Watch the video below.
Wacth Adam Hills who says video
Plus, Paralympian Jonnie Peacock gave us a shout out at the Superhero Tri event. Head over to our YouTube page to watch the collection of our #WhoSays videos.
Wider work and next steps
These recommendations had significant challenges attached to them and many were outside of our traditional areas of work. However, alongside partners, we are determined to provide leadership in this area. To do this, we are engaging with experts in the welfare system and disabled people's wider lives beyond activity.
Our work with Include Me West Midlands gives us a chance to address some of the findings at a regional level. With local and regional government on board, we can trial out initiatives and scale up the ones that have impact. However, national welfare policy and process remains a key focus and changes at this level are needed.
In November 2019, we will be presenting the findings to the Disability Benefits Consortium. This is the most significant policy forum for charities and the third sector relating to disability benefits. It provides further opportunity to present a consistent, collaborative and united front for change.
We are making progress but there is significant work to do. We are determined to encourage a system that supports all disabled people to be as active as they can and want to be.
By Elliott Johnson, Research and Insight Manager for Activity Alliance
Please go to The Activity Trap research page to download the research report, and full list of recommendations.