Blog: "I am able to do a lot more than I was before"
Activity Alliance enables organisations to support disabled people to be active and stay active for life. Today's blog comes from gym enthusiast and elite sportswoman Jodie Millard. Jodie explains how Portway Lifestyle Centre and her personal trainer have enabled her to be active for life.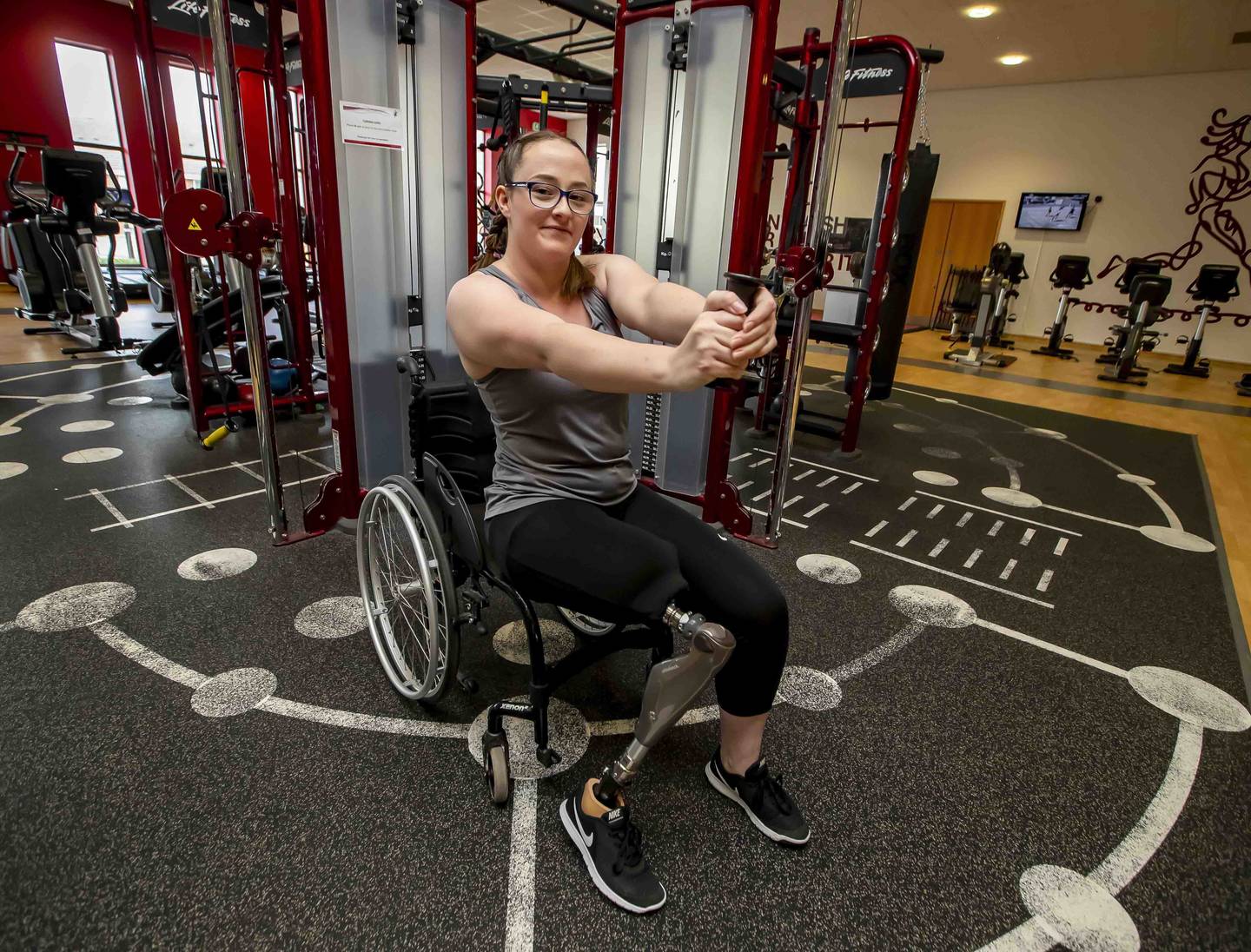 Hello! I'm Jodie, I'm 19 and I'm from West Bromwich. I've always been sporty. It all started by going to after school sports clubs.
Back in 2014 I had a right leg above knee amputation after being diagnosed with osteosarcoma bone cancer. My initial rehabilitation took place at West Midlands Rehabilitation Centre. I progressed quite well through this and was then referred to Sandwell Leisure Trust's Portway Lifestyle Centre.
Portway Lifestyle Centre is one of the few 'Excellent' accredited Inclusive Fitness Initiative (IFI) facilities in the Midlands. Knowing this gave me confidence and excitement to get going because I knew Portway could help me to achieve my goals.
My first one to one session was with gym instructor Scott Parish. Three years on and I am still training with him. I train twice a week. Scott is well qualified and experienced in training disabled people. He adapts our sessions to what I want to focus on. Whether this has been athletics, and incorporating a prosthetic running blade, or working on balance and coordination through kayaking.
I've made great strides with Scott, he has helped me to take my training to an elite para-sport level. So much so that a para athletics coach spotted me and I started training every week at Cosford RAF Training Arena. The same happened for kayaking and I was soon classified to compete in both sports.
Due to travel time and costs, plus my studies and work, I decided to concentrate my efforts on training with Scott. I have tried to train with friends, but naturally you don't achieve as much as you do with a personal trainer. I have also enjoyed training with other disabled and non-disabled people at Portway's classes. Over the last three years, I have made many new friends at their gym. It's great training with them, talking to each other helps to distract from the muscle burn!
Being active has a positive impact on my mood and pain levels. My anxiety and depression has certainly improved and I have a lot more energy day to day. I find I am able to do a lot more on my feet than I could before. It has also enabled me to prove to the NHS that I was the right candidate for a new state-of-the-art microprocessor leg (C-Leg). My new microprocessor leg allows me to do extra cardio work at the gym.
Portway Lifestyle Centre is a fantastic place for disabled people looking for ways to be active. Gyms across the country should follow their example, so they too can become welcoming and accessible environments for everyone.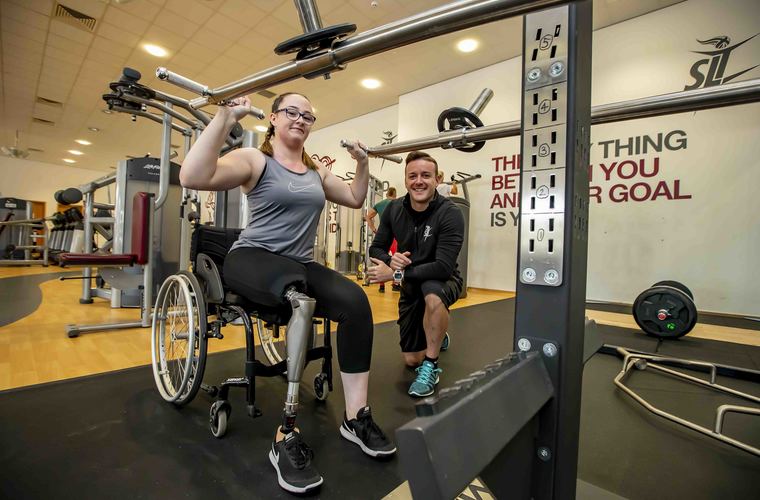 My advice to disabled people wanting to be more active is to take your time. Research local and accessible gyms. Take the time to visit and assess whether the place feels right for you. Talking things over with a personal trainer can really put your mind at rest. It's best to go in with some type of goal in mind. You can discuss basic adapted exercises that will help to achieve this goal. Also, don't be afraid to ask for a demonstration of how to do these exercises too.
Find out more about Portway Lifestyle Centre here.
LimbPower is a national charity which engages amputees and individuals with limb impairments in physical activity and sport to improve quality of life and to aid lifelong rehabilitation. Find out more about LimbPower.