Leading change on International Day for Disabled People
Who says we can't change the reality of disability, inclusion and sport on International Day for Disabled People? Every year on 3 December, Activity Alliance marks the United Nation's celebration. Recognising the global campaign's power to challenge perceptions, our staff team joins the call for action.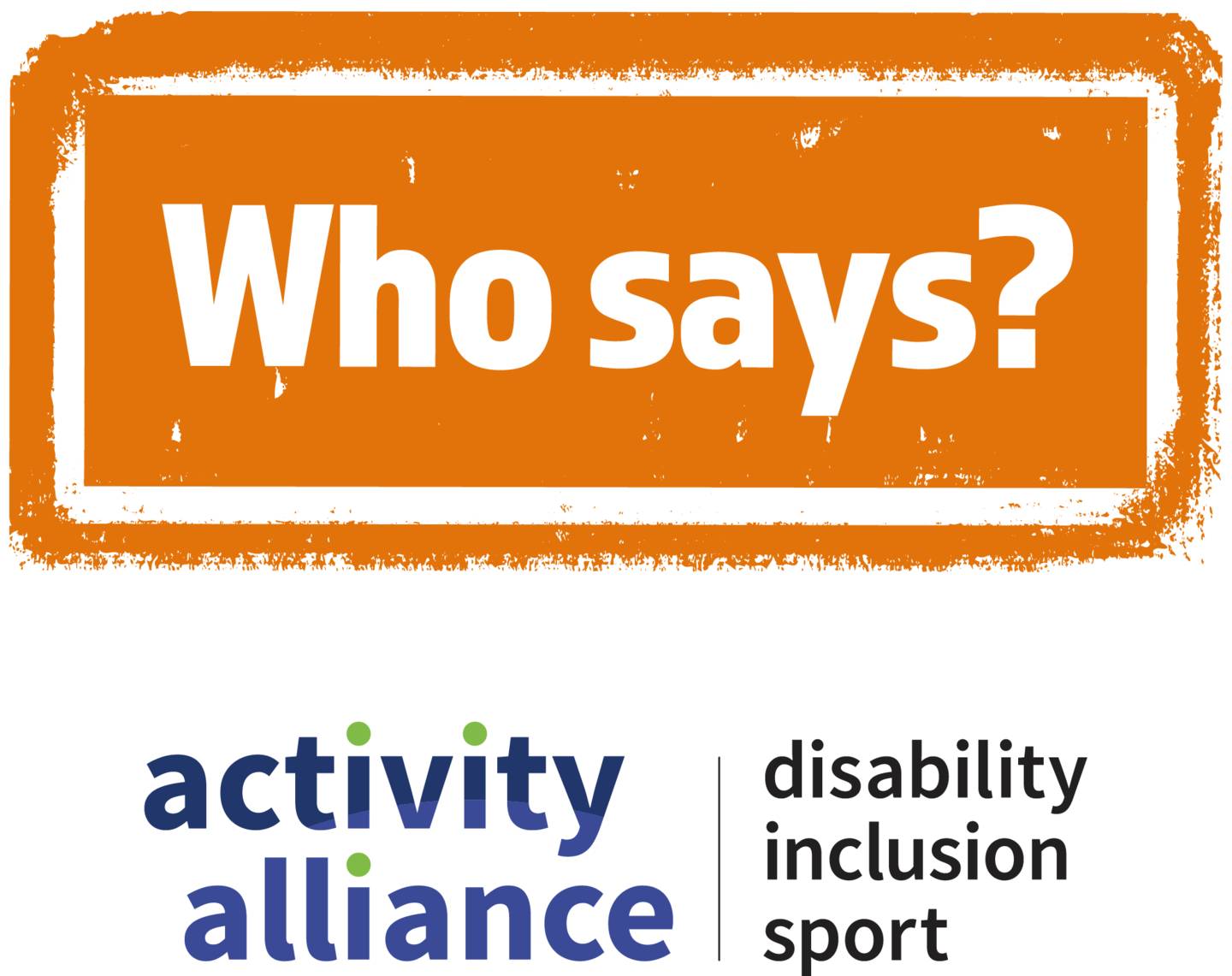 Introduced in 1992, the day recognises the rights and well-being of disabled people in society. It aims to gain support for critical issues relating to the inclusion of disabled people. This year's theme is promoting the participation of disabled people and their leadership.
It is indisputable that taking part in sport and activity is an essential component of individual wellbeing. Yet, disabled people are still twice as likely as non-disabled people to be physically inactive. We cannot and will not accept this.
Our Alliance of members is increasing and collaboratively, our voice is growing stronger.
In July, we launched our #WhoSays campaign which calls time on negative perceptions around disability, inclusion and sport. The campaign focusses on moving conversations on, opening people's minds and shifting out-dated views on disability.
We started a movement with Who Says? Today, we are using its power to challenge global misunderstandings in sport and leisure. In our video, we hear from a number of our employees who question common misconceptions.
The campaign was created in response to the charity's recent research, which explored non-disabled people's attitudes on inclusive activity. The findings show a lack of understanding could be causing long-lasting barriers for disabled people. This can in turn, lead to inactivity. For the least active audience in our country, people's attitudes can make or break activity experiences.
Our 2018 – 2021 Strategy, Achieving Inclusion Together, outlines our influence to drive change. It's crucial that we are able to effectively influence stakeholders to collaborate and increase disabled people's inclusion. Promoting the participation of disabled people and their leadership plays a huge part in this.
Watch the video below:
https://www.youtube.com/watch?v=XipMqcuDZ18&list=PLA7MMK5VqkdrOFj6jDwkz0D-x5kl0a1nm&index=2&t=0s
On 11 June 2019, Secretary-General António Guterres launched the United Nations Disability Inclusion Strategy. This is in line with his commitment to make the United Nations an inclusive organisation for all.
The Strategy provides the foundation for sustainable and transformative progress on disability inclusion. That is through all pillars of the work of the United Nations.
A one-day event organised by the Department of Economic and Social Affairs will take place at UN Headquarters, on 3 December 2019. Following the official launch, there will be a panel discussion on new initiatives for disability inclusion. The spotlight event is 'Sport for all for peace and development'. Read the event note for more details.