Blog: "Volunteering has made me more sociable"
Today is International Volunteer Day and this year's theme is volunteer for an inclusive community. The United Nations' (UN) International Volunteer Day, established in 1985, is celebrated on 5 December each year to recognise volunteer contributions around the globe. To recognise this year's global campaign, we hear from Michael Harris, who has been volunteering at our events for nine years.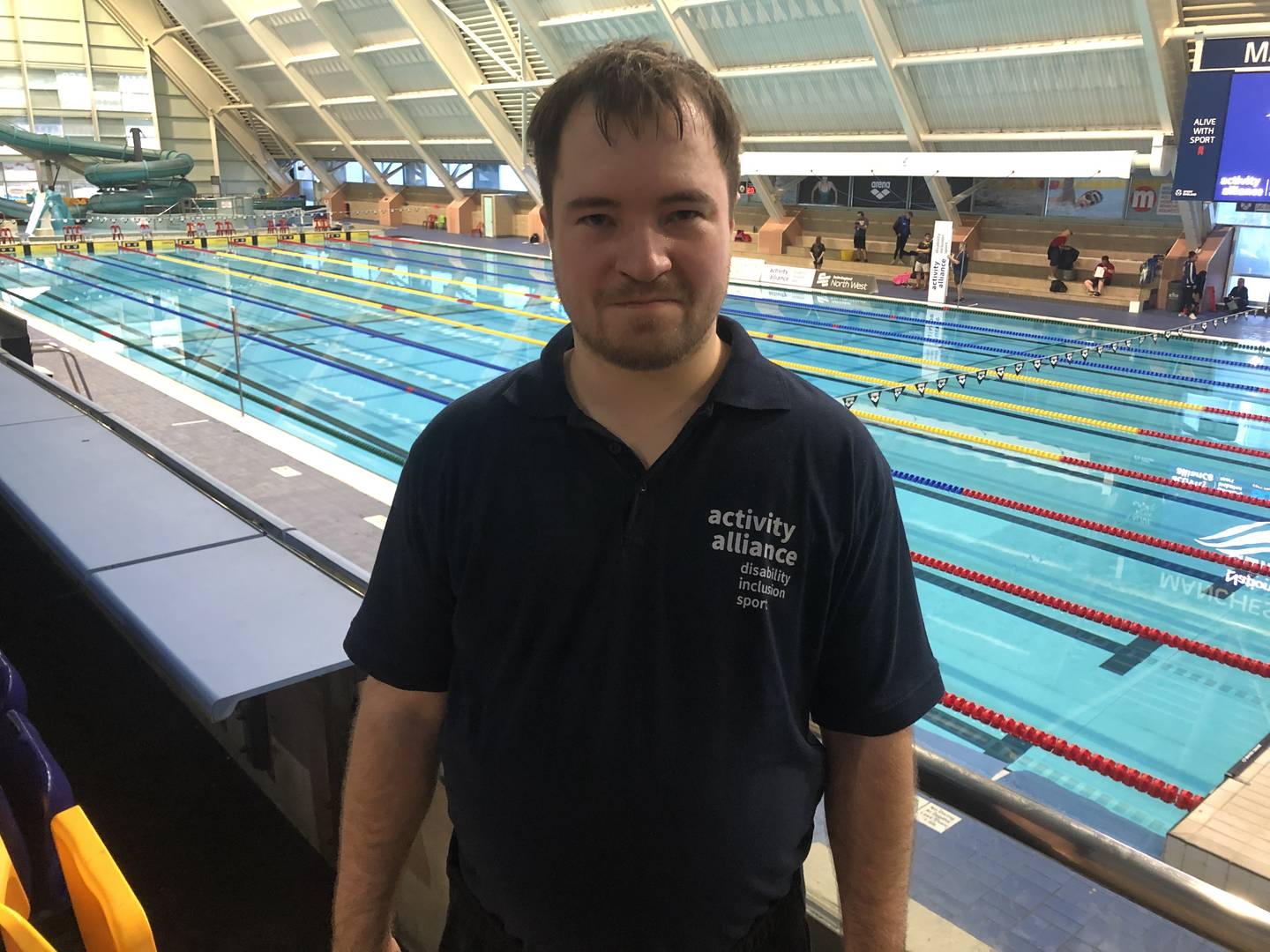 Hi my name is Michael, I'm 32 from Bradford, and I love volunteering.
In September 2009 I was diagnosed with Autism, I was 22 years old. After this I struggled to find a suitable job. This made me want to get into volunteering. I did some Googling and came across Vinspired. Vinspired is a volunteering charity for 14 – 25 year olds. It helps young people to make their own mark on causes they care about, whilst learning new skills. Completing this, then gave me the confidence to start volunteering at Activity Alliance events.
I started volunteering in December 2010. My first role was as a basket marshall at Activity Alliance's Junior Swimming Championships. This involved collecting swimmer belongings from their lanes and placing them in a safe area for them to collect after their race. I did this role for a number of years. I then went onto to volunteer as a result runner at the National Para-Swimming Championships, which takes place in late November, early December every year.
Volunteering at events has changed who I am – I'm definitely more sociable. I also have a lot more confidence now and have better eye contact with people. Most importantly, I've also met friends for life. One of the highlights has to be meeting para-swimming stars like Ollie Hynd, Ellie Challis, Eleanor Robinson and Ellie Simmonds.
I have found that volunteering in sports is all about having a good time and enjoying yourself. I love being a part of a team too. Since taking up volunteering, I've learned a lot of new skills and gained valuable experience.
I'm proud to say I now have two jobs as a cleaner and I also have two young children.
In my opinion, being a disabled person is not all about the disability, it's about your ability. This comes through at Activity Alliance's swimming events. It's amazing to see swimmers break European or world records.
My advice to other disabled people wanting to volunteer is: Don't feel like you can't volunteer – you can. Volunteering is all about giving something back to the community, making new friends for life and gaining new experiences.
Activity Alliance would like to thank all their volunteers for the hard work they do in making our events run as smoothly as possible.
Use the hashtag #Volunteer4Inclusion to follow the conversation on this International Volunteer Day.