Blog: "I find yoga sessions very relaxing"
During this uncertain time, Activity Alliance remains committed to ensuring disabled people can be and stay active. We are especially mindful that there will be even more disabled people and people with long-term health conditions, who feel isolated and less active. Our #StayInWorkOut blogs will explore the different ways disabled people are moving and staying active, while at home.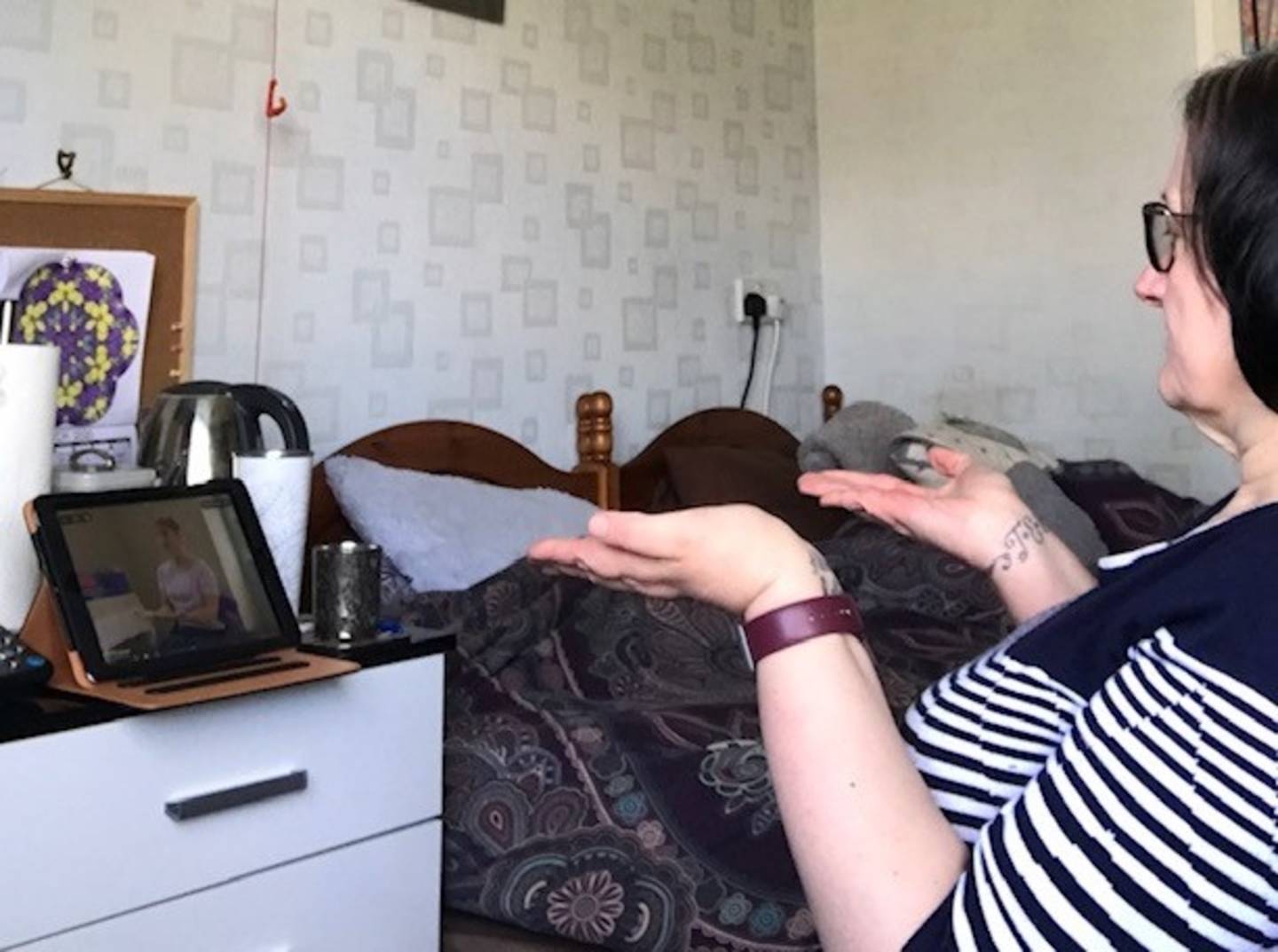 Activity Alliance is proud to support Sport England's new Join the Movement campaign. It gives people fun and creative ideas on how to get active in and around their home.
There are many ways to continue enjoying an active lifestyle. This includes adapting activities so everyone in the household, disabled and non-disabled, can take part together, or on their own. We'll be sharing ways people are making the most of their space and equipment at home.
First up in the series is Claire, who has been trying out WheelPower's adaptive yoga videos.
Claire's blog: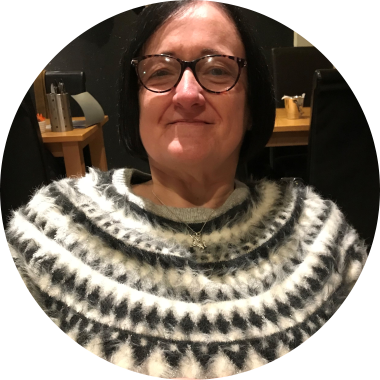 Hi I'm Claire and I live in West Yorkshire.
Due to Coronavirus, I have been self-isolating. I have Spina Bifida. To keep myself busy and give me something to focus on, I have been working out in my living room. I usually go to the gym once a week, ride 10km on my hand-bike and go for pushes outdoors when the weather is nice.
I've found it very easy to workout at home. Either I use equipment I already have, or I source exercise videos online to follow. I usually find these through YouTube, Twitter and Facebook. I found out about WheelPower's adaptive yoga sessions for wheelchair users this way. I find these yoga sessions very relaxing. They've also helped greatly with reducing the level of pain and stiffness I get in my shoulders and neck.
Watch Claire taking part in a yoga session
I've been doing lots of other activities too, Wheelchair Zumba videos on YouTube being one of them. I've also been using free weights and going on my table-top hand-bike and completing a 10km ride. Obviously, I feel quite tired after completing this. Once this passes, I generally feel much brighter and alert. I have much more energy. My shoulders and neck are in less pain too. The rotation movement frees up the tension and pain that I have from sitting all the time.
Being active helps me to maintain my upper body strength which I need for my daily life. It also keeps me fit.
My advice to other disabled people who want to move more while at home is - There is such a varied amount of videos you can follow that cater for all abilities. If you're using weights or following a fitness workout video you will need space around you to allow you to extend your arms fully to the front and side. For wheelchair users, I would also advise that you invest in a table that is the correct height for your wheelchair. This will enable you to put a tablet on it so that you can see the videos. You can also put your table-top hand-bike on it if you have one too.
Support on being active at home
If you are not as active as you would like to be or you know someone who isn't, visit our being active at home page to find a list of exercise advice, workouts, videos and activity guides for disabled people.
Join the movement and share your own experiences of being active at home.
Use the hashtag #StayInWorkOut on social media to share your accessible exercises
Don't forget to tag us in on Twitter, find us at - @AllForActivity