Blog: "We need to keep as healthy as we can"
During this uncertain time, Activity Alliance remains committed to ensuring disabled people can be and stay active. We are especially mindful that there will be even more disabled people and people with long-term health conditions, who feel isolated and less active. Our #StayInWorkOut blogs will explore the different ways disabled people are moving and staying active, while at home.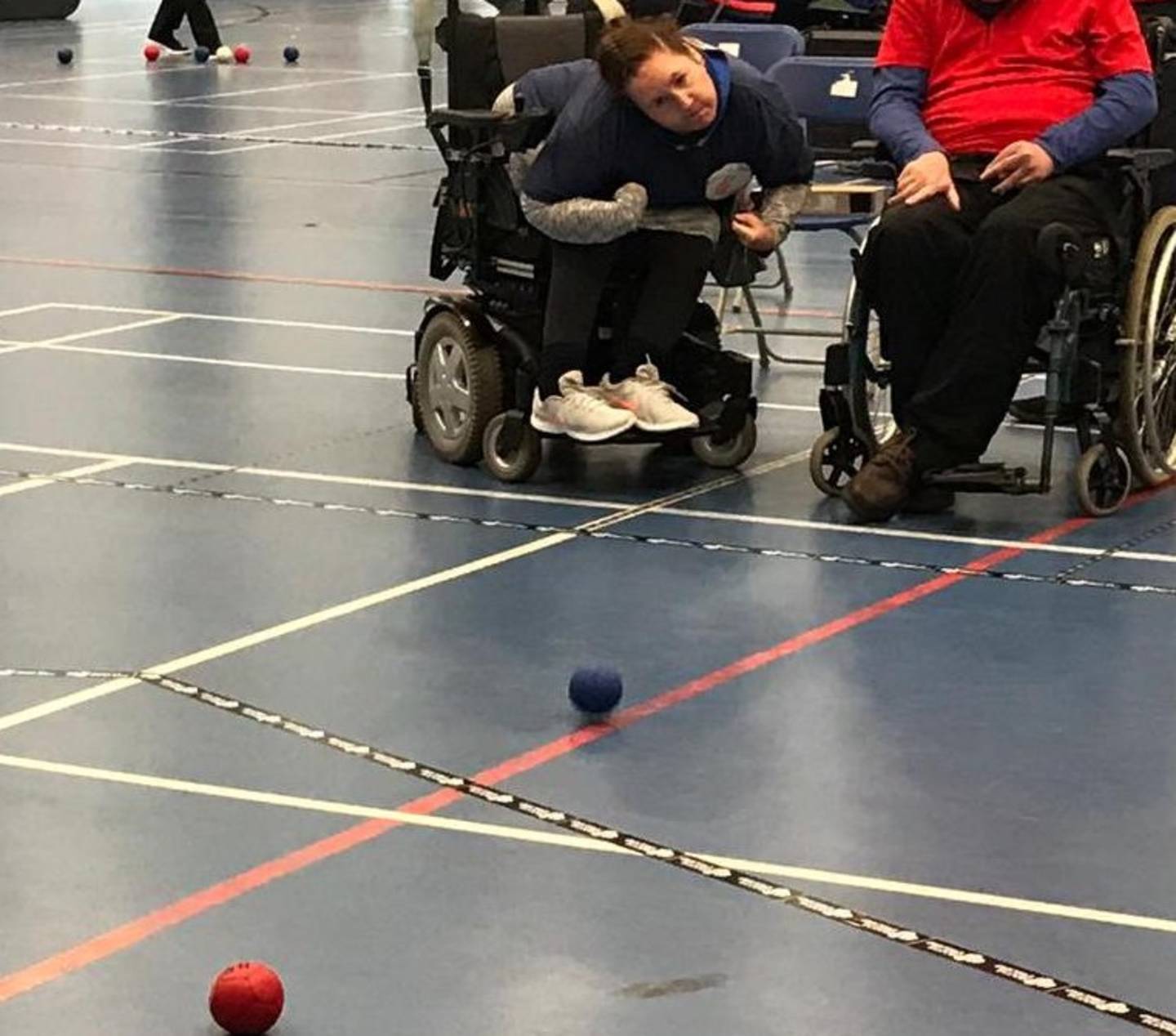 Activity Alliance is proud to support Sport England's new Join the Movement campaign. It gives people fun and creative ideas on how to get active in and around their home.
There are many ways to continue enjoying an active lifestyle. This includes adapting activities so everyone in the household, disabled and non-disabled, can take part together, or on their own. We'll be sharing ways people are making the most of their space and equipment at home.
Today's blog comes from Georgina who runs GEM Boccia club. She tells us how she adapted to work out from home.
Georgina's blog: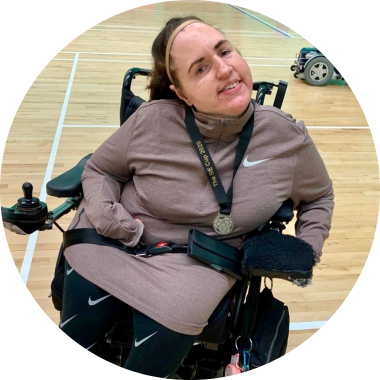 Hi my name is Georgina, I live in South Gloucestershire.
Usually I exercise 4-5 times a week. I run a boccia club and am part of the boccia England Academy. I would play boccia 2-3 times a week myself. I'd also go to the gym twice a week and do a sit down Pilates class once a week. Also, most weeks I would do an hour's swim.
I have recently been advised to shield completely, which means I can't even take my dog for walks. So keeping my mind and my body focussed through being active is so important. We need to keep as healthy as we can to fight the virus if we get it. It will also make my transition back into my regular fitness routine smoother.
I have found it incredibly difficult to maintain the level of exercise that I did before lockdown. So, I have adapted my space to be able to keep active. For boccia I use my hallway to complete small boccia challenges. It isn't very long but is the longest and smoothest surface in my flat. I also tie my resistance bands to my front door handle and do resistance training through a variety of moves. Then the rest of my workout is with a yoga ball and TheraBand (easily available online).
I'm enjoying utilising the space I have, so a part from using my hallway for boccia, I generally workout in my living room. There is plenty of natural light and I can play music or watch YouTube seated Pilates videos.
Since being in lockdown, my carer (who is also a boccia coach) and I create weekly boccia challenges. We do this using household objects and any ball (if a boccia ball isn't available). Then we upload these challenge videos on our GEM Boccia Club social media. My carer helps me and we upload our boccia challenge videos to get the whole boccia community involved. They have even been shared by Boccia New Zealand!
Watch Georgina doing a series of boccia challenges
It's fun thinking of new challenges and trying to complete them successfully. It's important to keep boccia in the forefront of my mind and just holding a boccia ball keeps me connected to the sport. Even if I can't play full sized matches. Thinking up and doing these boccia challenges has been contributing to my physical and mental health.
My advice to other disabled people to move more while at home is – you can order all the equipment I've mentioned online. There are so many online tutorials too. However, you can simply look around your home and take an object and think - "Today I'm going to try and throw a sock and land it into a bowl." Something so simple can still get you moving and stimulate your mind.
Watch Georgina's weekly challenges on GEM Boccia Club's social channels:
They also welcome anyone to share their own ideas and to get involved. You can just send them a message through Twitter or Facebook.
Support on being active at home
If you are not as active as you would like to be or you know someone who isn't, visit our being active at home page to find a list of exercise advice, workouts, videos and activity guides for disabled people.
Join the movement and share your own experiences of being active at home.
Use the hashtag #StayInWorkOut on social media to share your accessible exercises
Don't forget to tag us in on Twitter, find us at - @AllForActivity