Blog: "It is fun to do a bit of dancing"
During this uncertain time, Activity Alliance remains committed to ensuring disabled people can be and stay active. We are especially mindful that there will be even more disabled people and people with long-term health conditions, who feel isolated and less active. Our #StayInWorkOut blogs will explore the different ways disabled people are moving and staying active, while at home.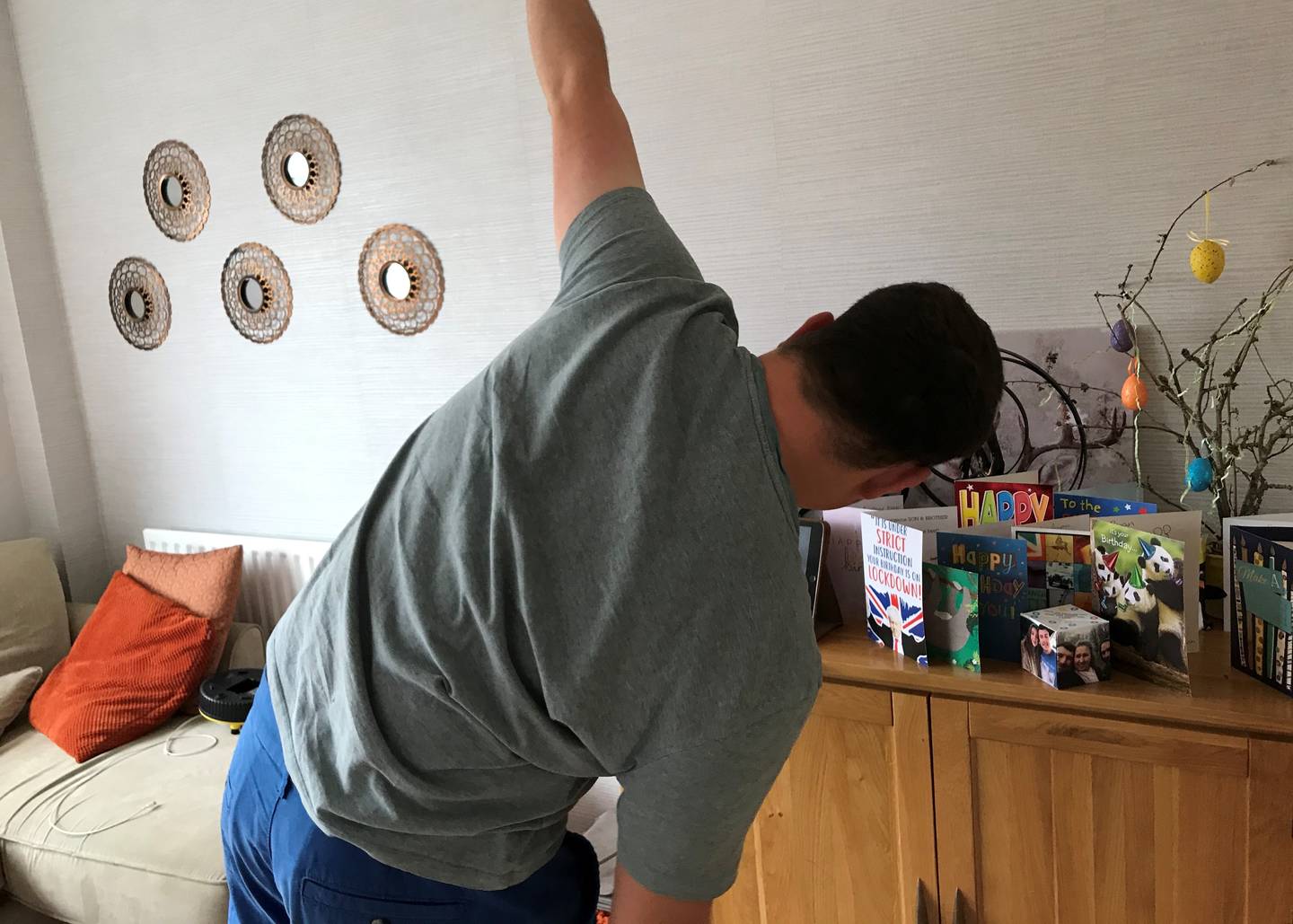 Activity Alliance is proud to support Sport England's new Join the Movement campaign. It gives people fun and creative ideas on how to get active in and around their home.
There are many ways to continue enjoying an active lifestyle. This includes adapting activities so everyone in the household, disabled and non-disabled, can take part together, or on their own. We will be sharing ways people are making the most of their space and equipment at home.
Today, Ryan tells us how online fitness and dance sessions are a great way to exercise and have fun.
Ryan's blog
Hi, my name is Ryan and I live in Welwyn Garden City. I have autism and learning difficulties, but that is only a small part of me!
When we are not in lockdown, I like to go to the gym and swimming with my dad once a week. I also take part in walking exercises at a local drop-in activity centre. I like to play tennis too.
The virus is confusing, and it feels strange that we must stay at home. Since the lockdown began, I have been going on long bike rides with my dad and my brother. I have also joined in with the exercise sessions that Hertfordshire Disability Sports Foundation are running online using Zoom.
Ros, Charlie, James and DJ Stoney at Hertfordshire Disability Sports Foundation are brilliant. They are helping me and other local disabled people to keep active and healthy while we are at home. They are running online fitness sessions, dance classes and a disco every week.
I don't normally do fitness sessions or dance classes. But I am enjoying doing them and sometimes my mum even joins in. Ros makes it very easy for us to join the sessions. All I have to do is click on the link on my iPad, put it on a good surface and make sure I have lots of space around me, so I don't trip up on anything.
Ryan's fitness and dance sessions video
Charlie makes the exercises look easy so I can follow them and move my body. I like doing the warmups and exercises that use all parts of my body. I like copying James' dance routines too because it gives me a good workout. Sometimes I do the fitness and dance classes together. It is fun to do a bit of dancing!
The best thing about the online sessions is being able to see my friends and talk to them on Zoom.
The discos are great fun. I have my own disco lights that I like to put on at home. It makes me feel happy when I see my friends and we dance to the music together. They even did a special lockdown birthday disco party for me!
I look forward to the online sessions every week. They are very fun and give me something to focus on. I want to say thank you to everyone at Hertfordshire Disability Sports Foundation for putting them on and making them inclusive for everyone.
Support on being active at home
If you are not as active as you would like to be or you know someone who isn't, visit our being active at home page to find a list of exercise advice, workouts, videos and activity guides for disabled people.
Join the movement and share your own experiences of being active at home:
Use the hashtag #StayInWorkOut on social media to share your accessible exercises
Don't forget to tag in us on Twitter, find us at - @AllForActivity