Blog: "I love dancing along with Bristol Bears at home"
During this uncertain time, Activity Alliance remains committed to ensuring disabled people can be and stay active. We are especially mindful that there will be even more disabled people and people with long-term health conditions, who feel isolated and less active. Our #StayInWorkOut blogs will explore the different ways disabled people are moving and staying active, while at home.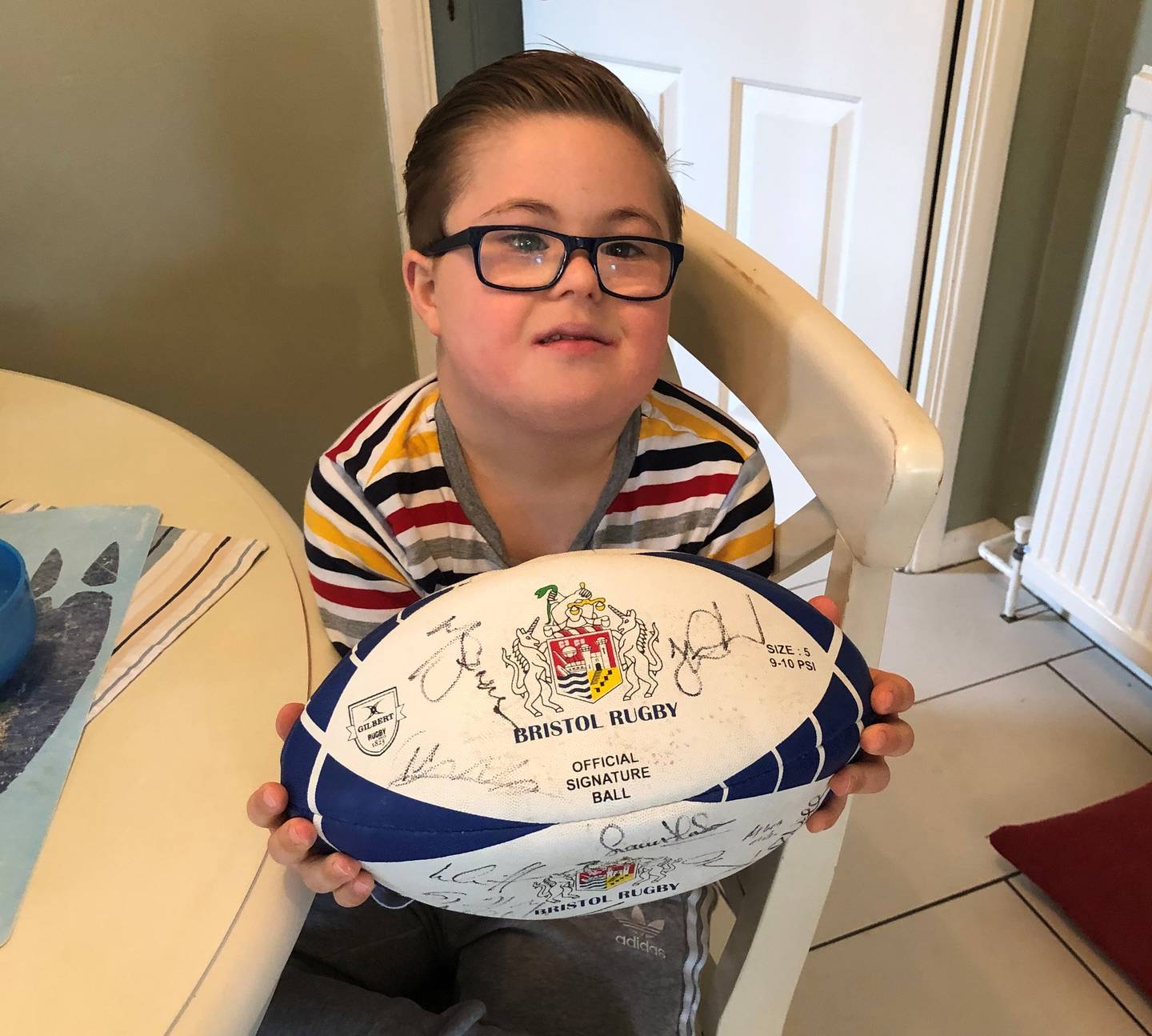 Activity Alliance is proud to support Sport England's new Join the Movement campaign. It gives people fun and creative ideas on how to get active in and around their home.
There are many ways to continue enjoying an active lifestyle. This includes adapting activities so everyone in the household, disabled and non-disabled, can take part together, or on their own. We'll be sharing ways people are making the most of their space and equipment at home.
Today we hear from Benedict. He tells us how he loves keeping active with Bristol Bears through their #BearsAtHome SEND activities.
Benedict's blog
Hi, my name is Benedict and I live in the South West of England. I have Downs Syndrome.
For fun I like to sing and dance with my sisters! Now I have school at home I have lots of fun. We do lots of dancing and play rugby in the garden. My sister Georgie plays for Avonmouth Ladies Rugby, so I'm helping her keep fit.
Whilst in lockdown my teacher Mrs Bell has been sending me and my classmates Bristol Bears Rugby Club's online fitness and dance classes. We have contact with my school every day and they share ways to stay active – it's really good! I love doing my daily workout with Bristol Bears. Their #BearsAtHome fitness dances are fab! I have learned to dance their routines all by myself. Mummy, Georgie and my other sister Harriet all join in with me.
Video of Benedict doing his fitness and dance classes
I also like to play air guitar with mummy's wooden spoon. I roll up my socks into balls and use my reading books as targets. It's so much fun! I use Mummy's and Daddy's gym in the garage too.
I find if you have any music, or internet, you can be active by just dancing. There are some really helpful people who are putting their dance fitness videos online. They really want you to enjoy the music by dancing in or out of chairs and beds. Or just jumping around!
Follow and get involved in Bristol Bear's home activities and challenges onTwitter via the hashtag #BearsAtHome.
Support on being active at home
If you are not as active as you would like to be or you know someone who isn't, visit our being active at home page to find a list of exercise advice, workouts, videos and activity guides for disabled people.
Join the movement and share your own expereinces of being active at home:
Use the hashtag #StayInWorkOut on social media to share your accessible exercises.
Don't forget to tag us in on Twitter, find us at - @AllForActivity